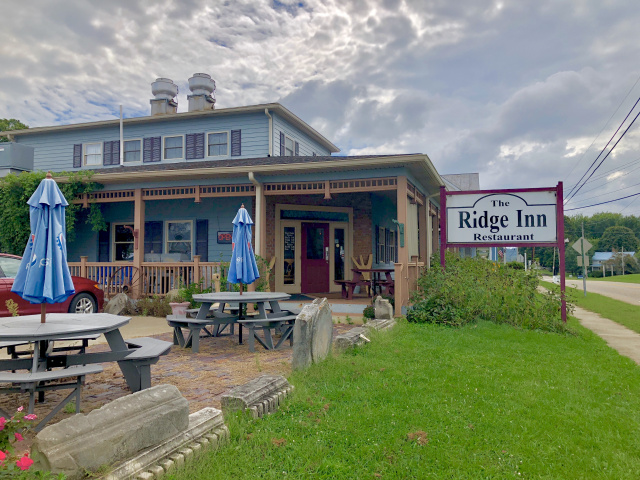 Laurelville – The Ridge Inn is located in downtown Laurelville at 16178 Pike Street, right across from Laurelville Cider.  Tucked away in this quaint little town The Ridge Inn offers inside and outside dining.  Decor in the restaurant is rustic, with lots of antiques as decoration inside and out.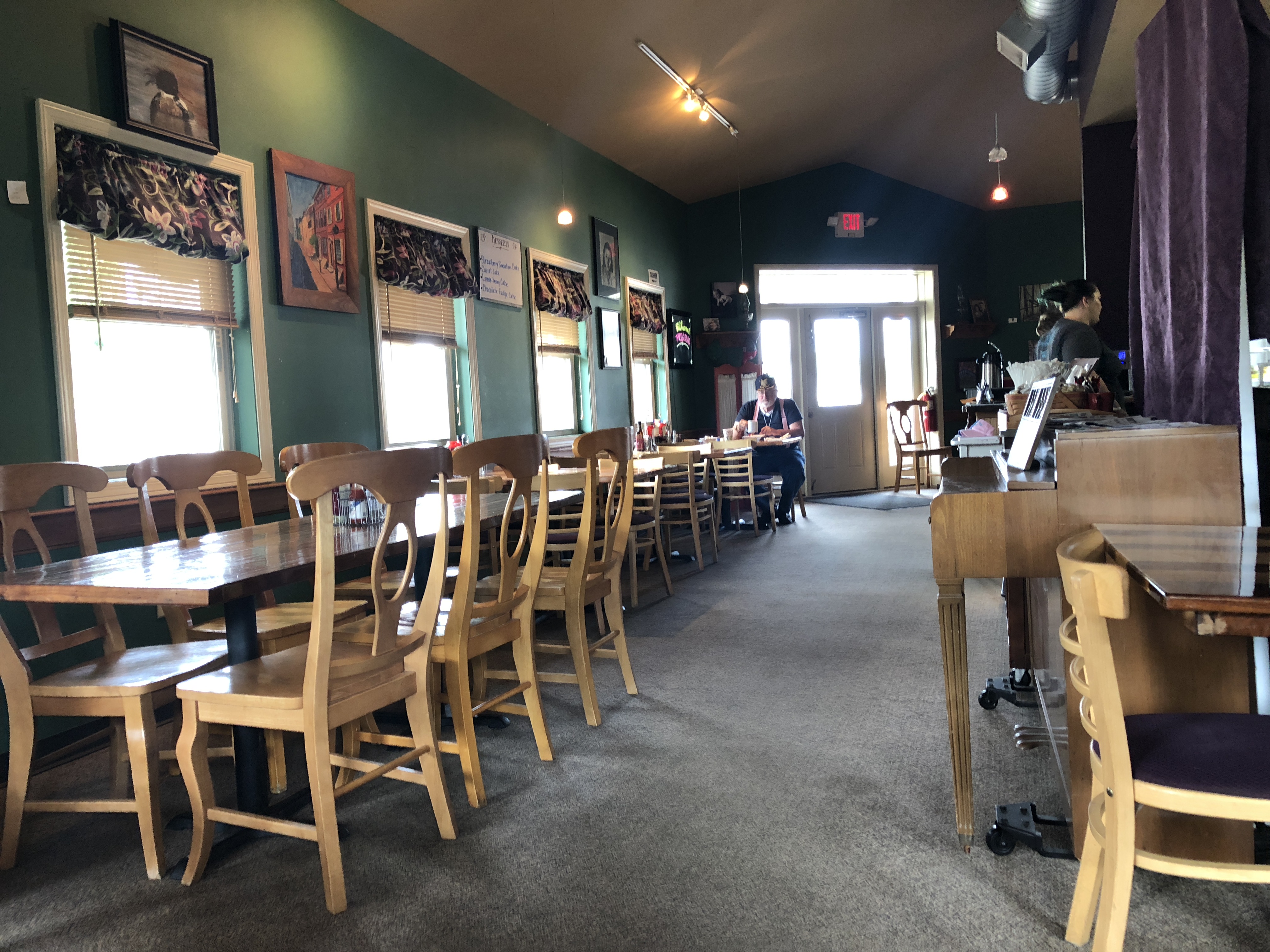 According to The Ridge inn website, "Six years ago David and Jo decided to open a coffee shop where locals and tourists alike could stop in for a nice cup of coffee or bowl of soup. As time went on, the coffee shop idea grew into a restaurant. The Ridge Inn is a family owned and operated establishment that is open for breakfast, lunch, and dinner. Our menu offers a variety of tasty options that will satisfy the pickiest of eaters."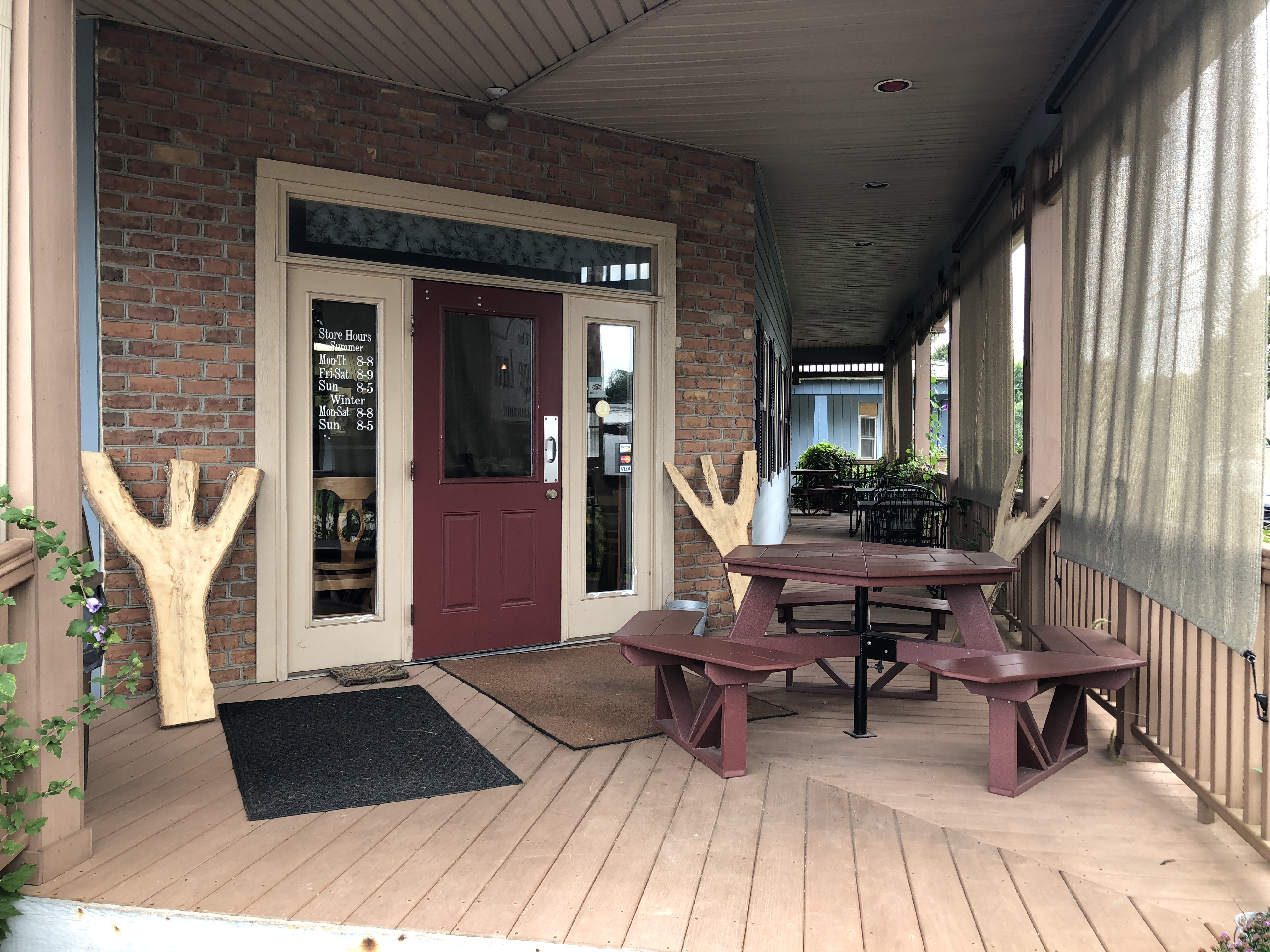 Today I have the Lunch Special that was to die for, Tomato Basil grilled cheese sandwich. Generally served with kettle chips, I substituted for fries.  The sandwich was everything I expected and more, a combination of both sharp and mild slices of cheese, thinly sliced tomato so not to overpower the sandwich, and what took it over the top was the basil leaves.  The sandwich at first I thought was going to be sloppy, but it contained quite well.  I enjoyed every bite of it and highly recommend it.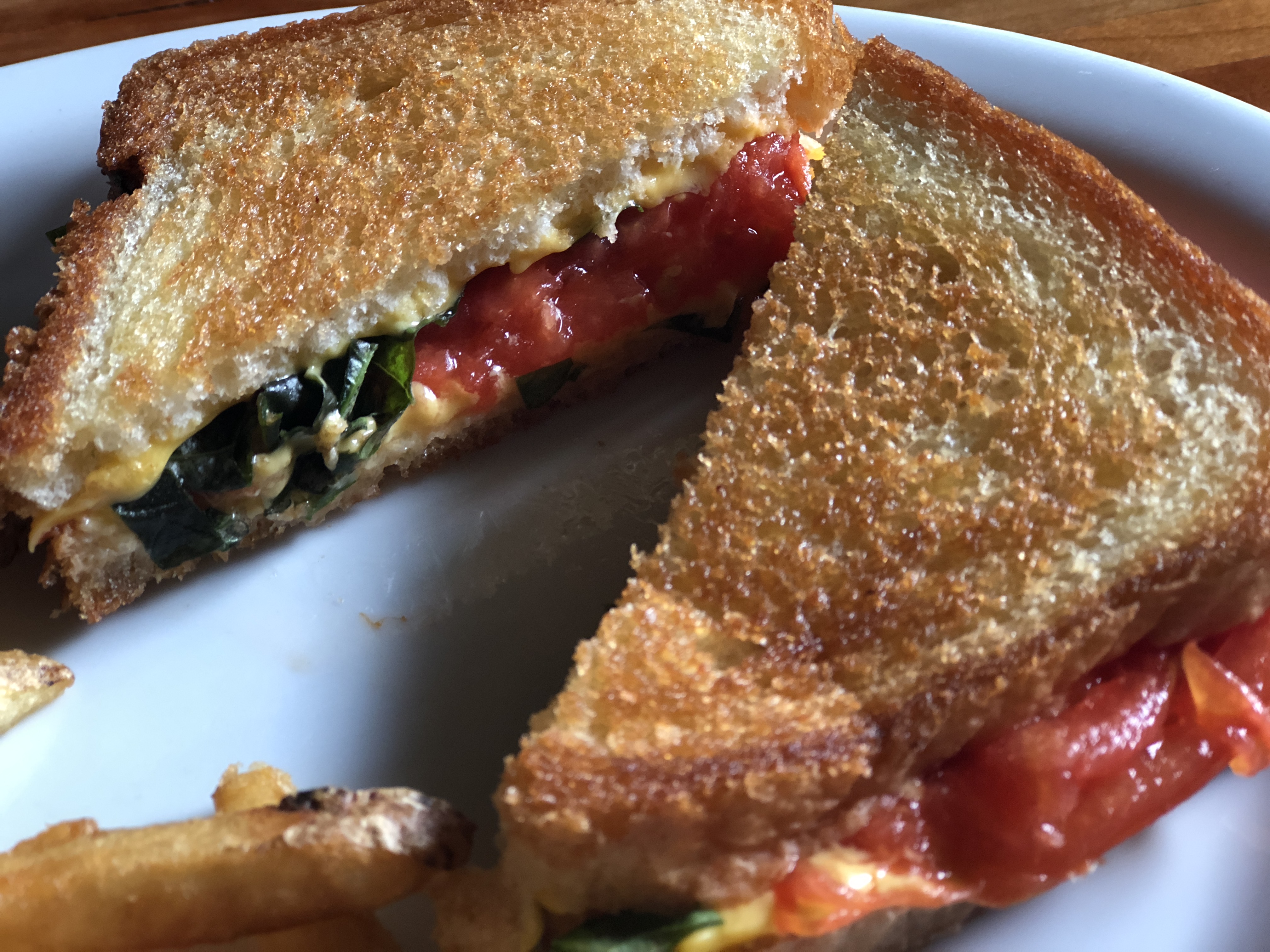 The Inn didn't stop there because not only are they a restaurant but a bakery of homemade glazed donuts and donut holes.  They talked me into a dozen donut holes on my way out, and they are pretty good.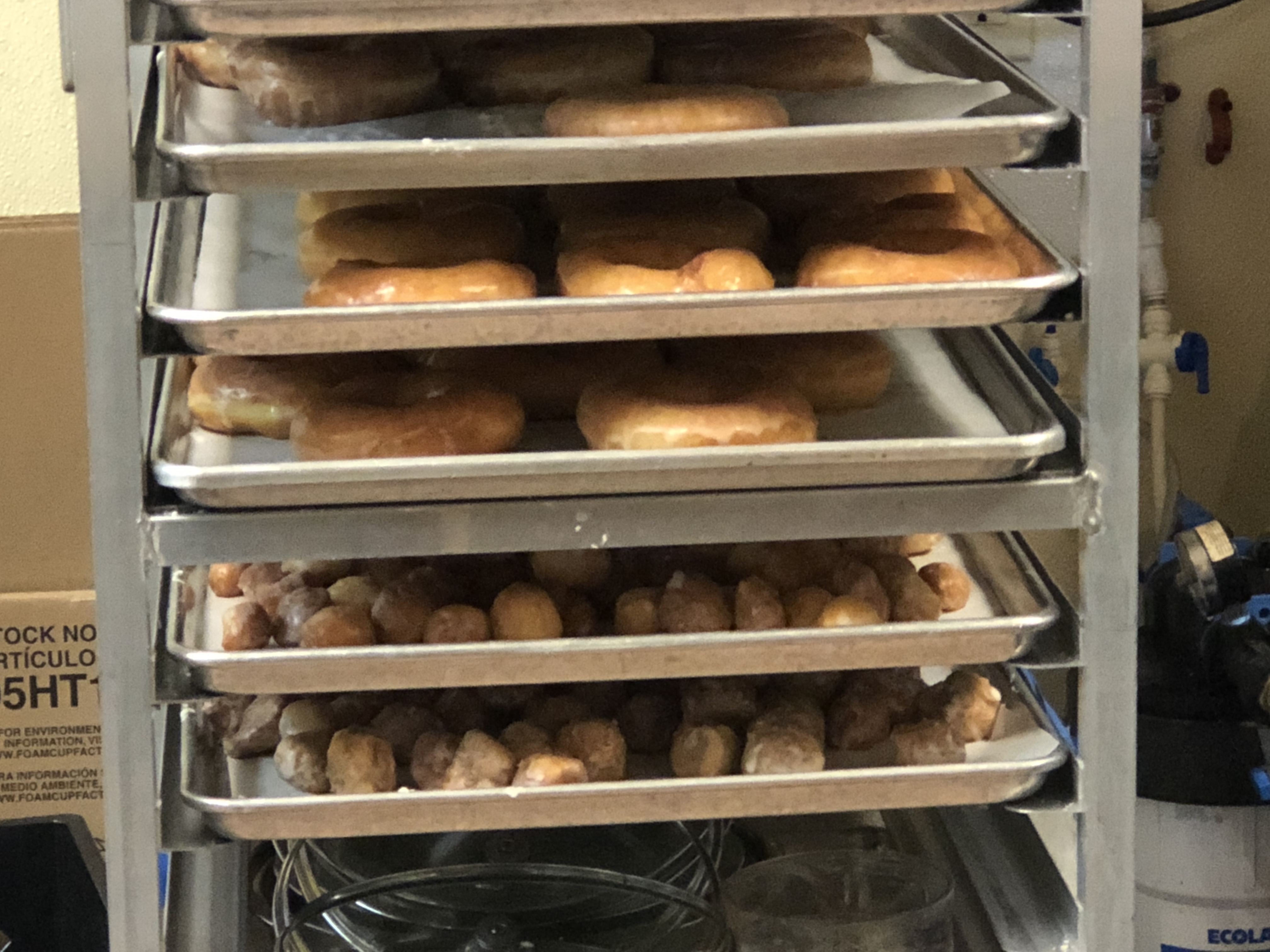 My overall impression was it was decorated nicely, and the staff was excellent and curious, the lunch was fantastic.  I would go back and enjoy another one of those grill cheese sandwiches anytime.
More information: http://www.theridgeinnrestaurant.com/default.aspx