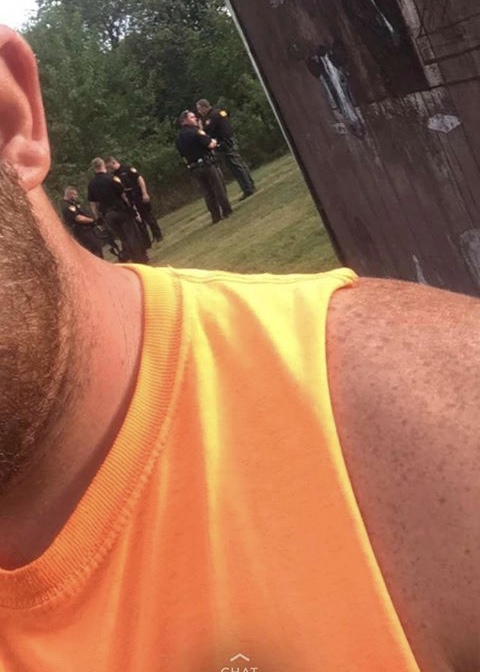 Fairfield – A incident happened around 7 pm last night that turned into a high-speed chase then into a foot pursuit and manhunt.  According to Officers at the scene, "Cops saw suspicious Jeep at Cross mounds park in the 16th road outside of Tarlton.  Officers pulled into the park to check on the situation, and the Jeep fled the scene.  A high-speed chase ensued down Kime Holderman Road where the Jeep pulled into a driveway and then across one of the bean farm fields.  The Jeep Cherokee became stuck, and the two occupants jumped out and fled the scene on foot.  The location is mostly farm fields, corn and soybeans and trees, it is very rural.  The police searched the area with a police helicopter, a plane, over 12 officers and several K9's but they didn't find the suspects as of the time of this report.  Police reported that the vehicle was stolen.
A local farmer who's property was searched Dean Randol said, "he gave the K9's water and transported the police around the huge farmland properties.  He gave me a similar report as the police and Gretchen Walters.

I drove out to Kime Holderman Road and saw patrols around the properties.  Fairfield County told me they are still investigating the situation at this time and cannot release any information at this time.