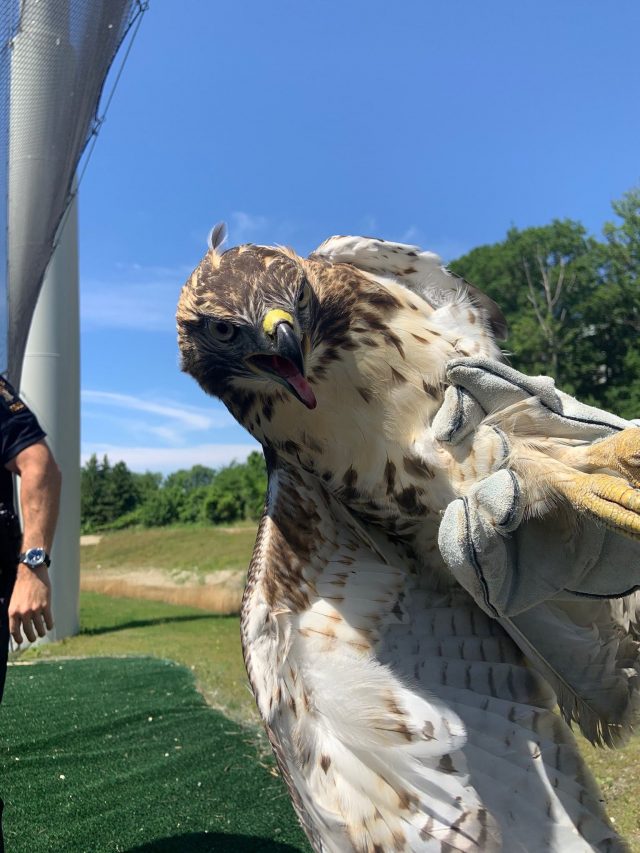 OHIO – Two red-tailed hawks were saved by first responders and Ohio Division of Wildlife officers this week in a combined effort when they were caught in a net hundreds of feet above the ground.



According to a press release from ODNR the two young hawks got entangled in a some netting material at a local entertainment venue in Cuyahoga County Ohio and was seen by some concerned citizens who contacted authorities.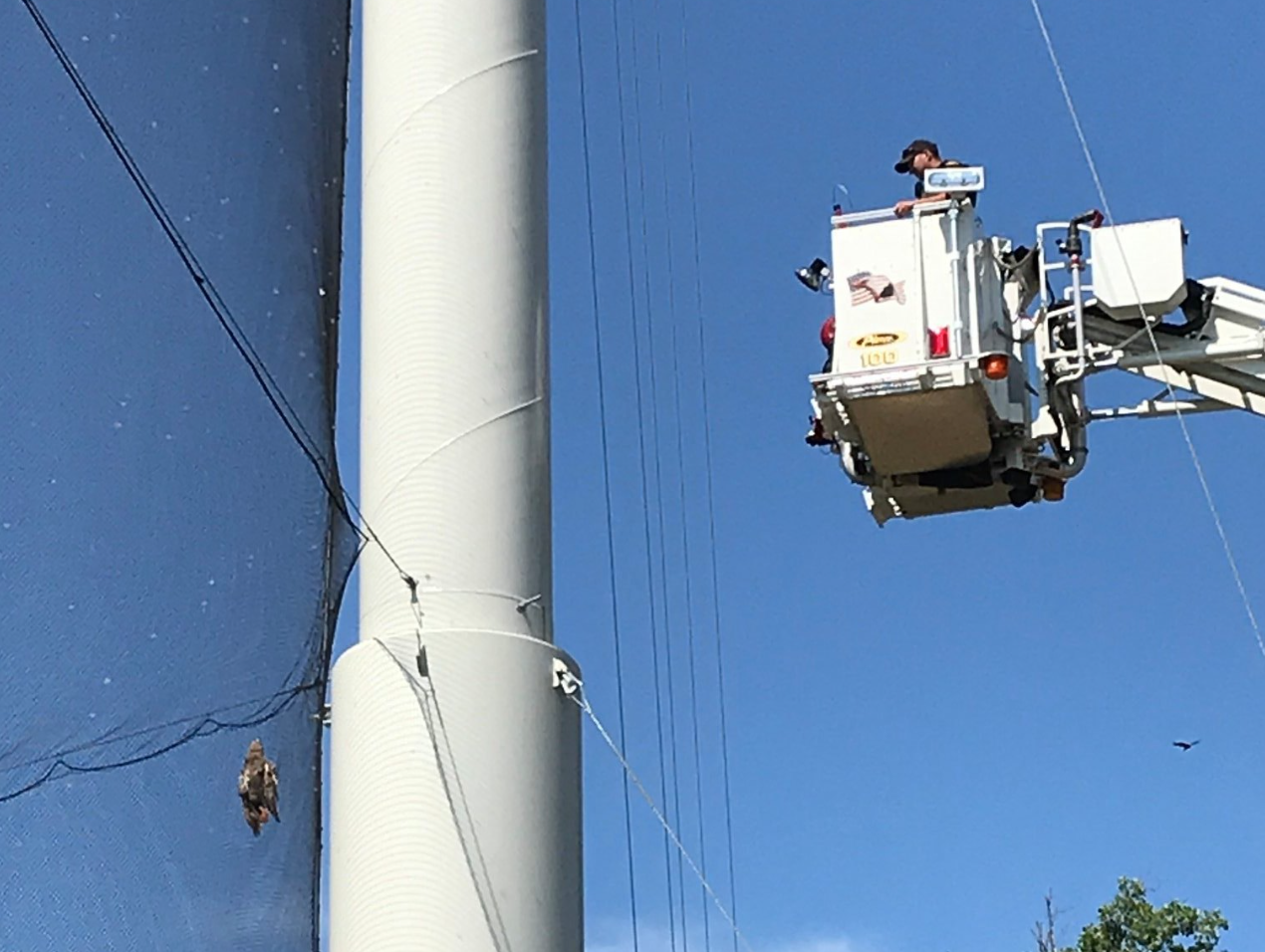 Thats when wildlife authorities received the call and got on scene they realized that they would need more help and contacted Independence, OH Fire & Police departments who brought a ladder truck and manpower to the scene.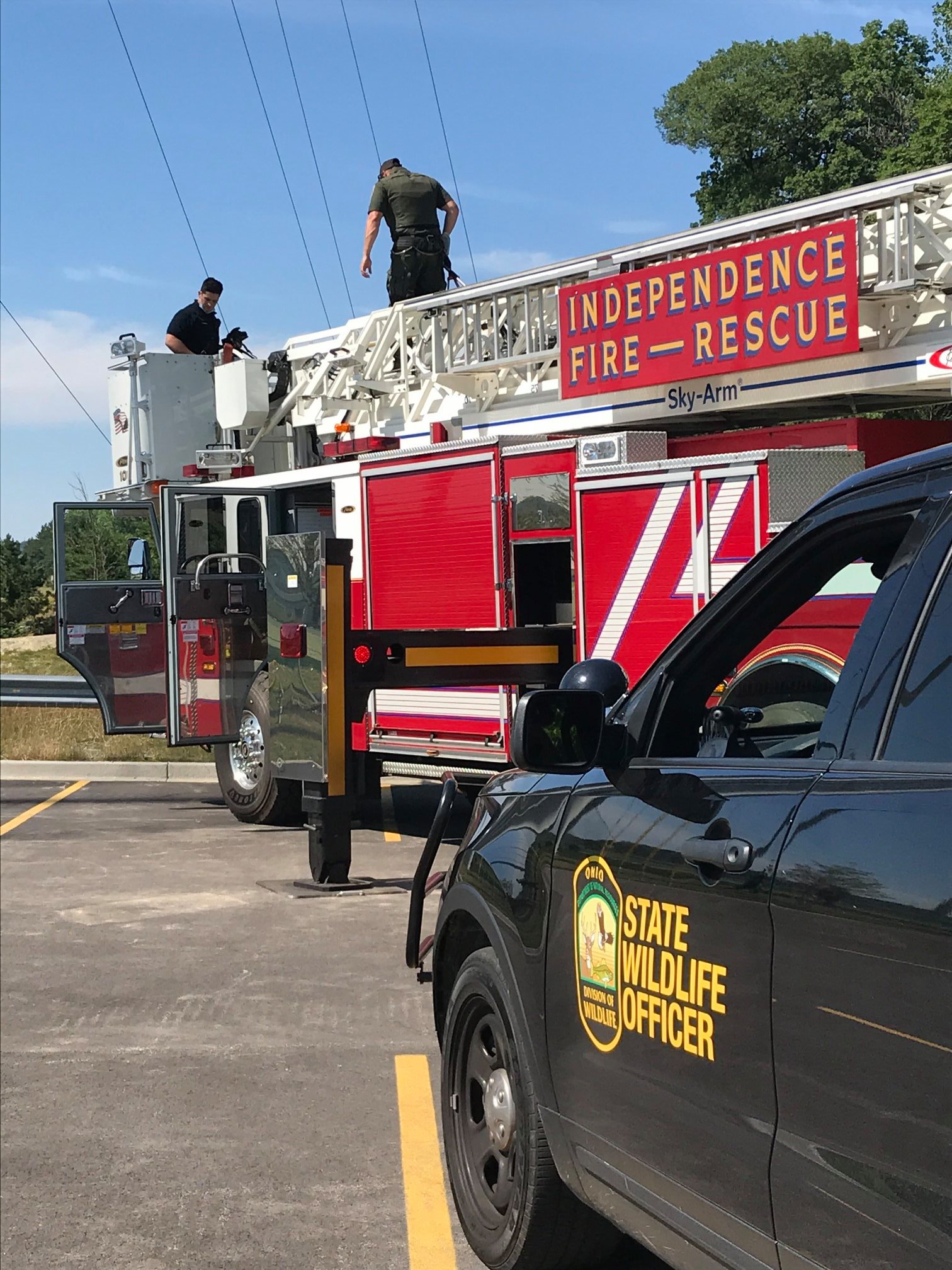 "Despite one wildlife officer's fear of heights and the fact that the hawks were several hundred feet above the ground, he overcame this obstacle in order to make sure these hawks were properly and carefully freed," said ODNR.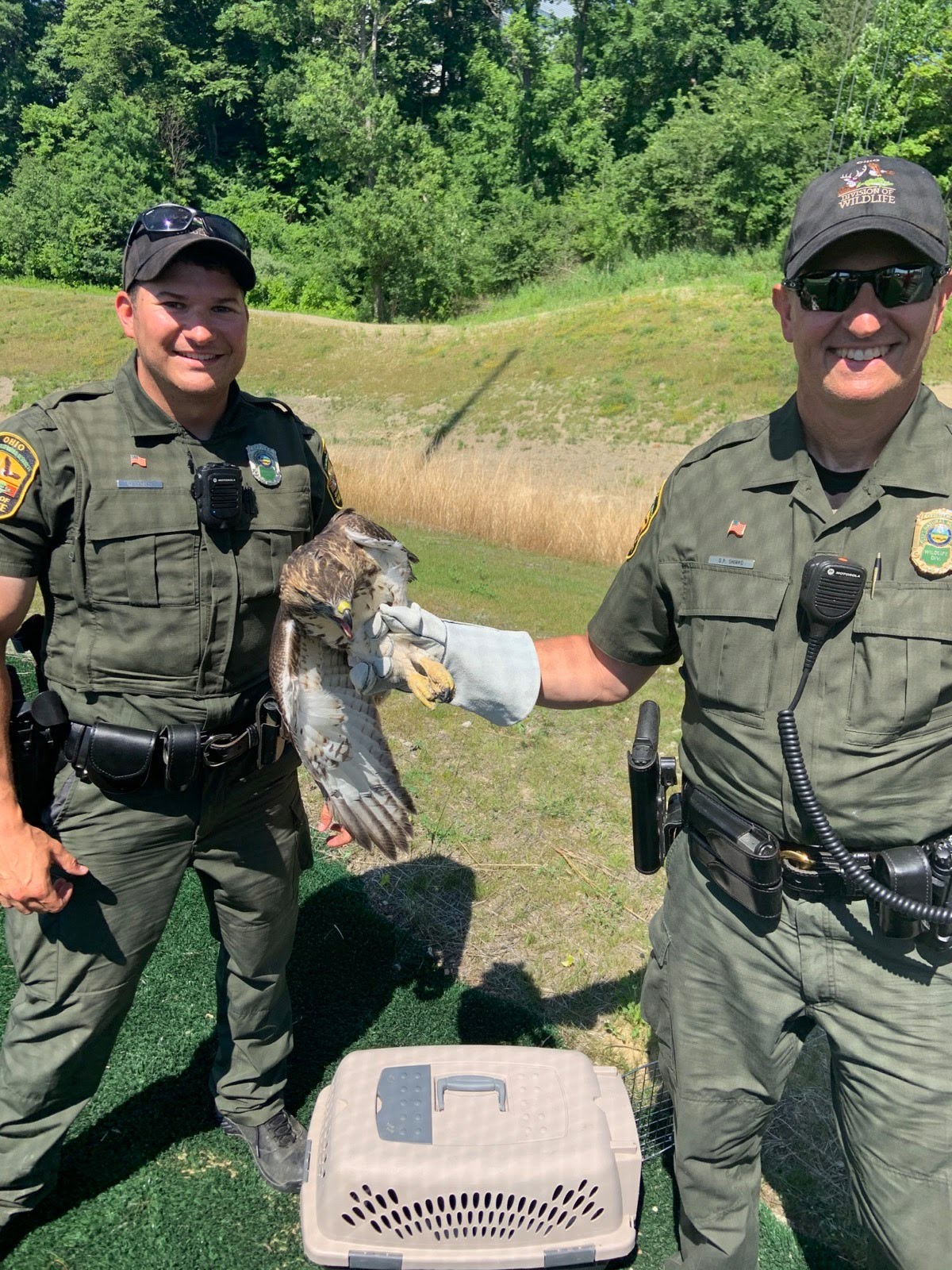 Once the raptors were freed the Medina Raptor center were able to take care of the birds until they were able to be released back into the wild.