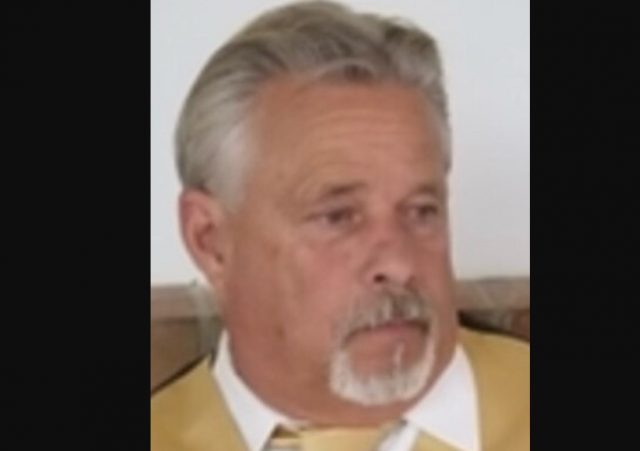 Ray E. Beane, 71 of Ashville, OH passed away at home on Wednesday, April 27, 2022. Ray was born May 4, 1950 to the late Owen and Betty Lou (Womeldorff) Beane in Columbus, OH. Ray was a 1969 graduate of Columbus South High School and had a Bachelor's Degree in Criminal Justice from Columbus State and Park College. He served in the US Marines during Vietnam. He retired from the Maintenance Dept. at DCSC. He was a longtime youth baseball, football and wrestling coach. He was a member of Rick Brown VFW and member of Season of Faith Church. Ray and Joy enjoyed collecting classic cars and were passionate about Cruisin' For Children for the Buckeye Ranch.
Besides his parents, Ray was preceded in death by son Ray "Bug" E. Beane II.
Ray is survived by loving wife of 53 years Joy D. (Cheadle) Beane; children Adam (Sally), David (Rose), Daryl (Cara) Beane, Christina Beane (Mitch); grandchildren Kylie, Jenna, Milo, Brylen, Ray "Bug" III, Blaze, Triston, Storm, Kyle, Andrew, Kinley, Charlotte and Lucille; great grandchildren Gio and Mila, Lennox and Raina; daughter-in-law Sara Beane; brothers and sisters Phillip (Debbie) Beane, Thomas (Sherry) Beane, Helen (Robert) Lloyd, Thea (Martin) McClaskey, Pauline Pearce (Tony Waugh), George (Arlesia) Beane, David (Kelley) Beane, Melissa Smith (Tony Chess); numerous nieces, nephews and close friends.
Visitation will be from 5-8 p.m. on Wednesday, May 4th and 10 a.m. to 12:00 p.m. on Thursday, May 5th with Funeral Service at 12:00 p.m. Noon at Oliver-Cheek Funeral Home, 420 W. Main St. Ashville 43103 with Bruce Karn officiating. Military Honors and Interment will follow at Fernwood Cemetery, Lockbourne. In lieu of flowers, donations may be made to: Honor Flight Columbus, P.O. Box 12036, Columbus, OH 43212-0036.
Online condolences can be left at olivercheekfuneralhome.com