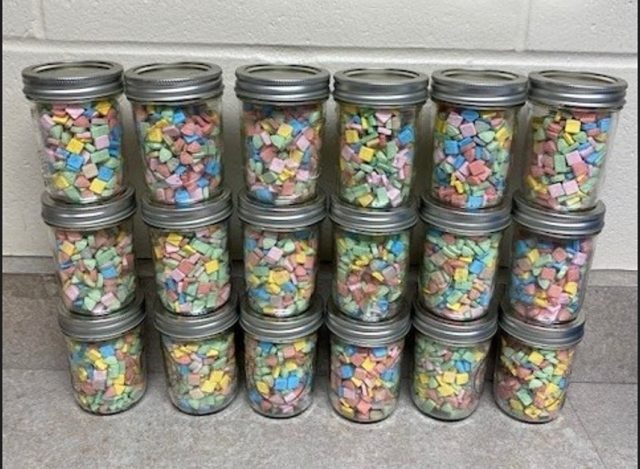 Montgomery – On Thursday, September 1, 2022, the Montgomery County R.A.N.G.E. Task Force and the FBI Safe Streets Task Force, with the assistance of the Montgomery County Regional SWAT team, served a search warrant in the 5200 block of Lome Avenue in the City of Trotwood.
During the execution of the search warrant, task force detectives recovered approximately 6 kilos of Fentanyl, approximately 7,200 pills that contained a mixture of Methamphetamine and Ecstasy, 4 handguns, 1 rifle, and a large quantity of US currency from the residence.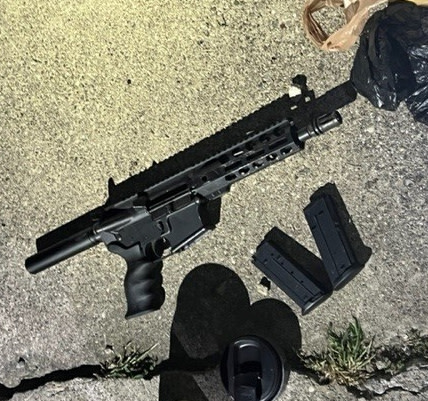 A total of four individuals were arrested and booked at the Montgomery County Jail and are now facing federal drug charges. This matter remains under investigation by the Montgomery County R.A.N.G.E. Task Force and FBI Safe Streets.
The new form of Fentyal is what law enforcement is most worried about was found. Rainbow fentanyl is a synthetic opioid that has been dyed in various colors. Not at all less potent but the chances of children using is greater.

At both the U.S. southern border and in Oregon, law enforcement officers have recently seized rainbow fentanyl in two forms – pills and pressed blocks. The pills could be easily mistaken for candy, and the pressed blocks resemble the sidewalk chalk that children play with.
"Not only are we concerned that children may mistake rainbow fentanyl as candy or a toy, but we're also worried that teenagers may be tempted to try the drug due to its playful coloring," said Law enforcement.
"If your kiddos play in public spaces, such as the local park, please be on the lookout for suspicious substances. If you are a parent of a teenager, please talk to them about the dangers of fentanyl, and other drugs."