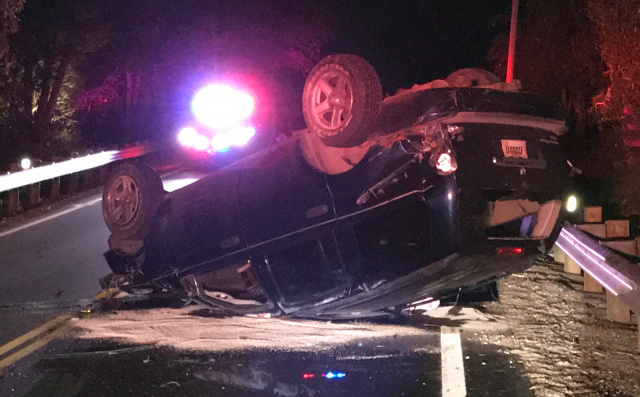 Shortly before 11 PM on Saturday, October 7th, a Pickaway County Sheriff's Deputy attempted to pull over a black SUV near 316 and 104 to investigate suspicion of impaired driving. According to Corporal Eitel, instead of pulling over, the suspect  allegedly fled. The driver did not get far. Within line of sight of the traffic light at 316/104, the driver hit a guard rail at an apparently high speed and rolled the vehicle.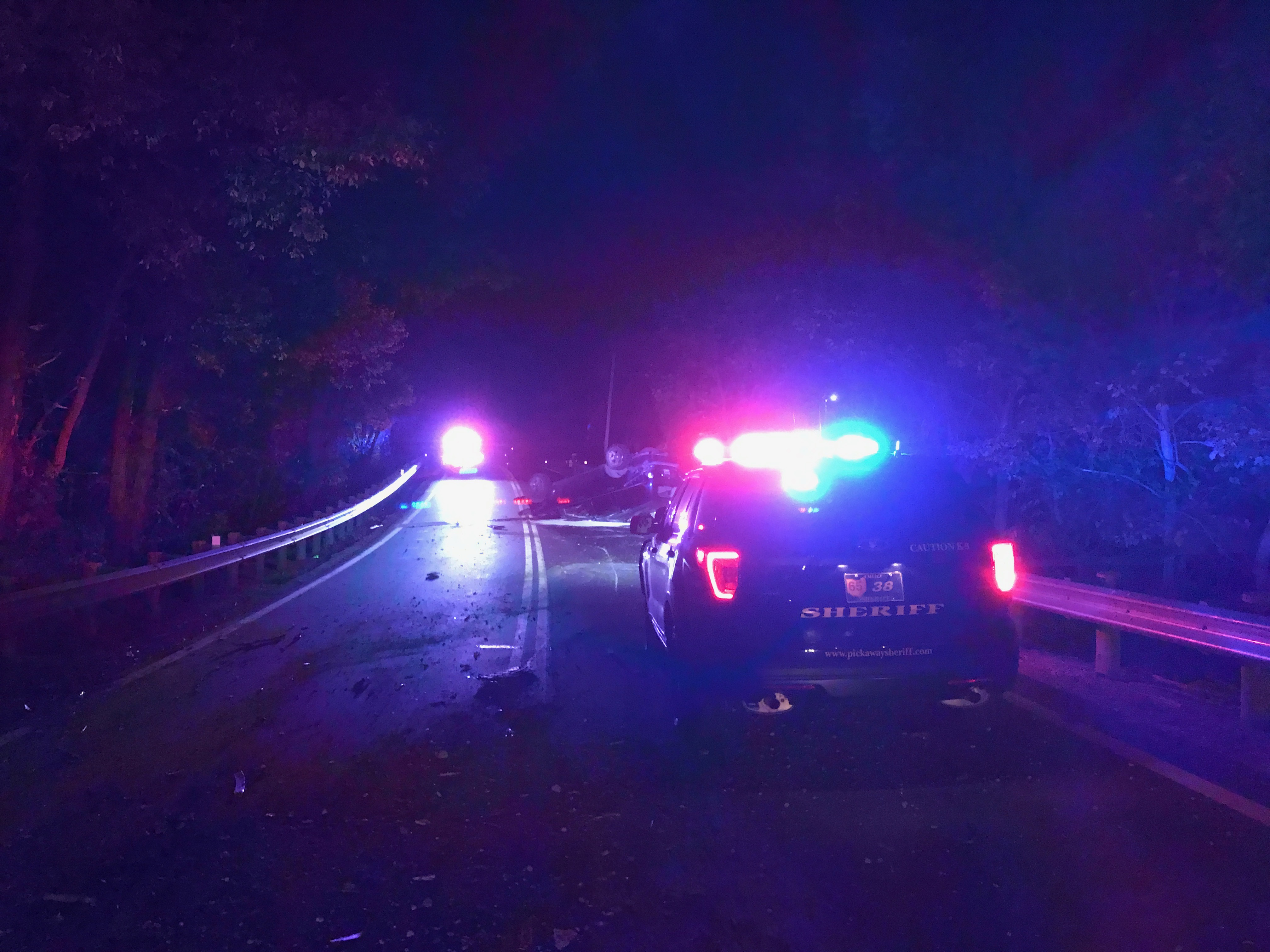 Scioto Township fire department, EMS and Harrison Township EMS responded to the scene. The SUV, which landed on its roof, propped up on a guard rail, leaked gasoline. The Scioto Fire Department used kitty litter to neutralize the danger, and the EMS ambulances took the driver and passenger to the hospital with lights and sirens. According to Eitel, they didn't seem to have serious injuries.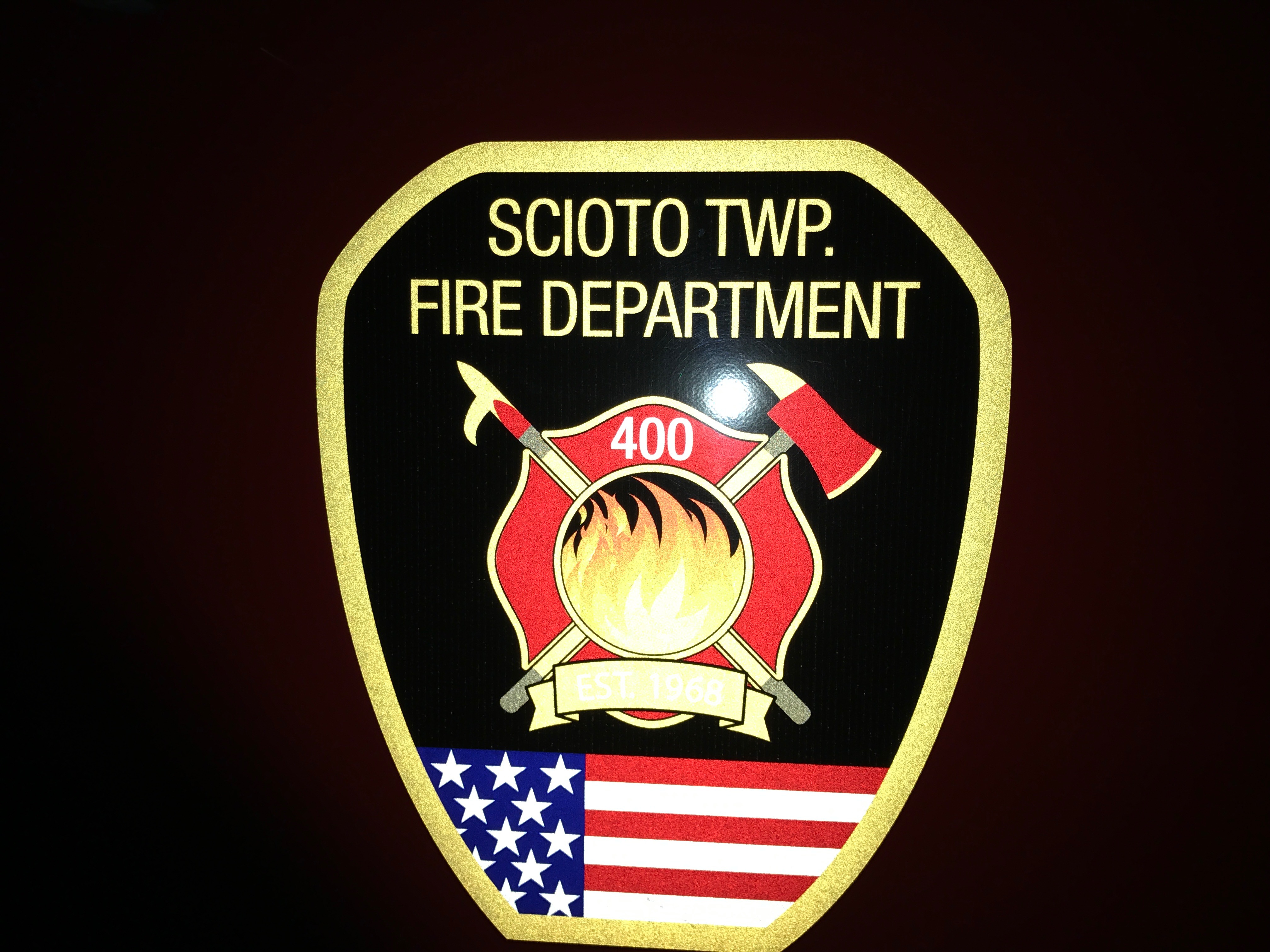 The crash has 104, south of 316 closed. Investigators from the Pickaway County Sheriff's department are gathering evidence using flash lights, in an otherwise dark stretch of road. Pieces of the SUV and guard rail littered the road. The Ohio State Highway Patrol are assisting with traffic control.