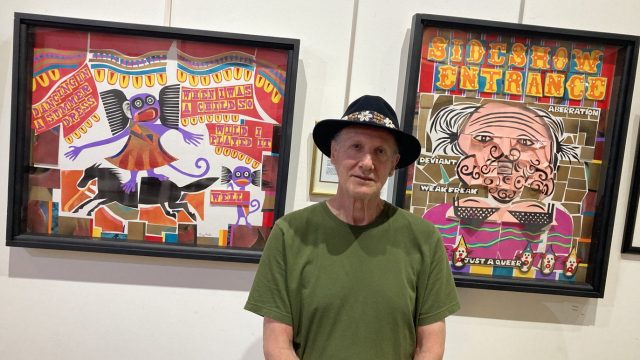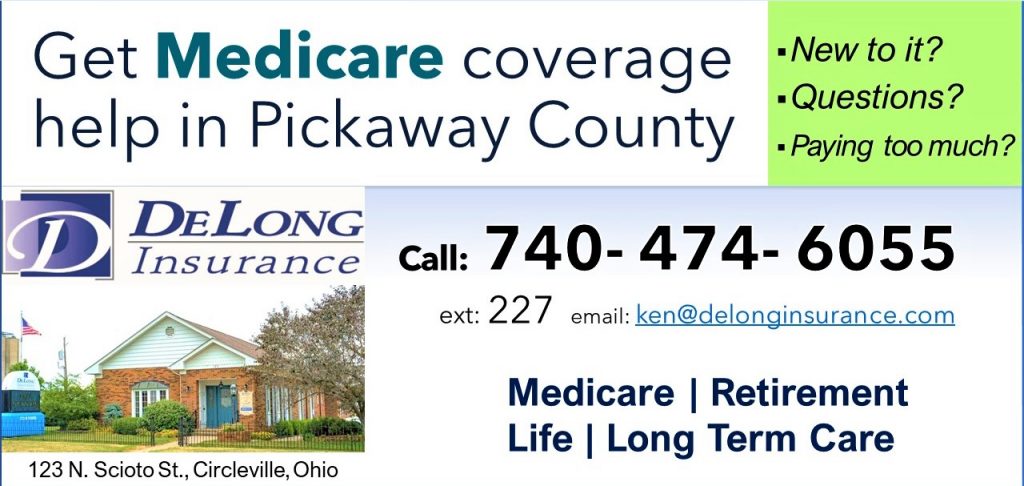 Chillicothe – The July show of the Pump House Center for the Arts features graphic-novel-styled art that accompanies online music you can listen to through your smart phone or tablet.
"Rocking Horse: A Journey Through Mental Health / The Art of Craig Matis" opened Friday in the free public art gallery in Chillicothe's Yoctangee Park.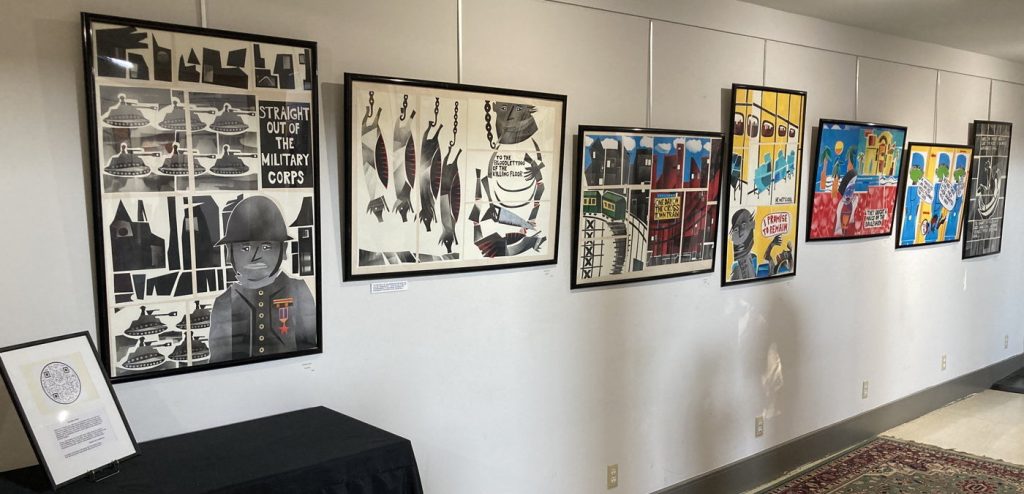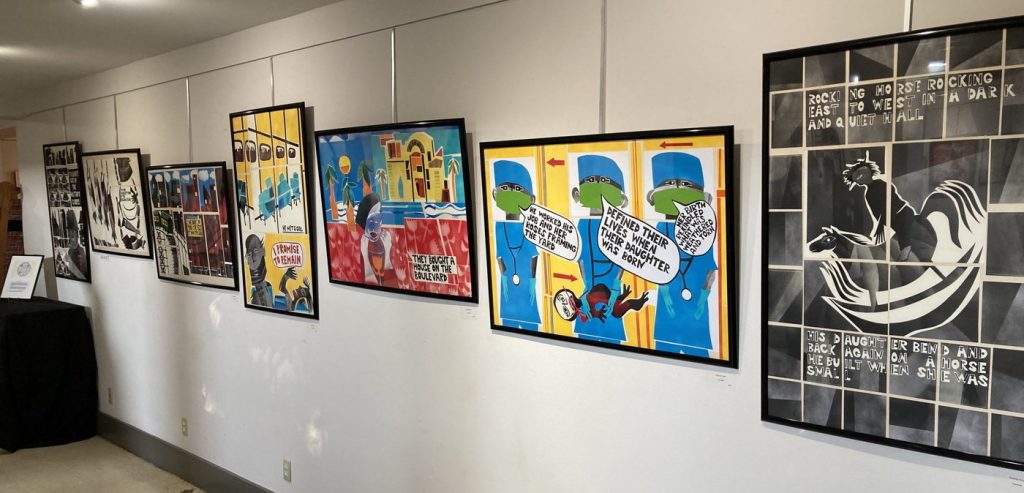 Much of Matis' art there is a series of poster-sized panels of his "songbooks" that illustrate his band's music, often using images that look rough-cut or stenciled.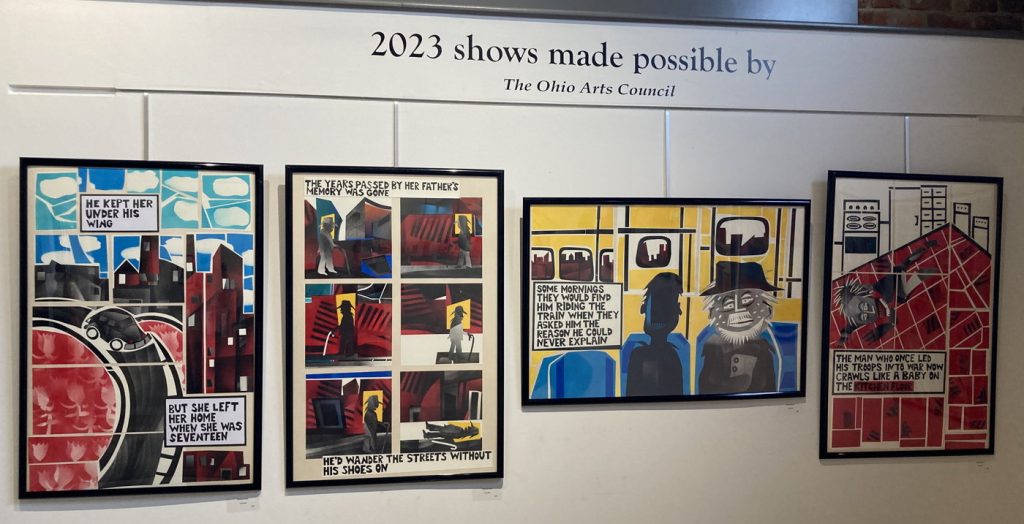 The eponymous "Rocking Horse" storyline is about a father's mind gradually deteriorating, with a refrain about his daughter playing on a toy he had built for her.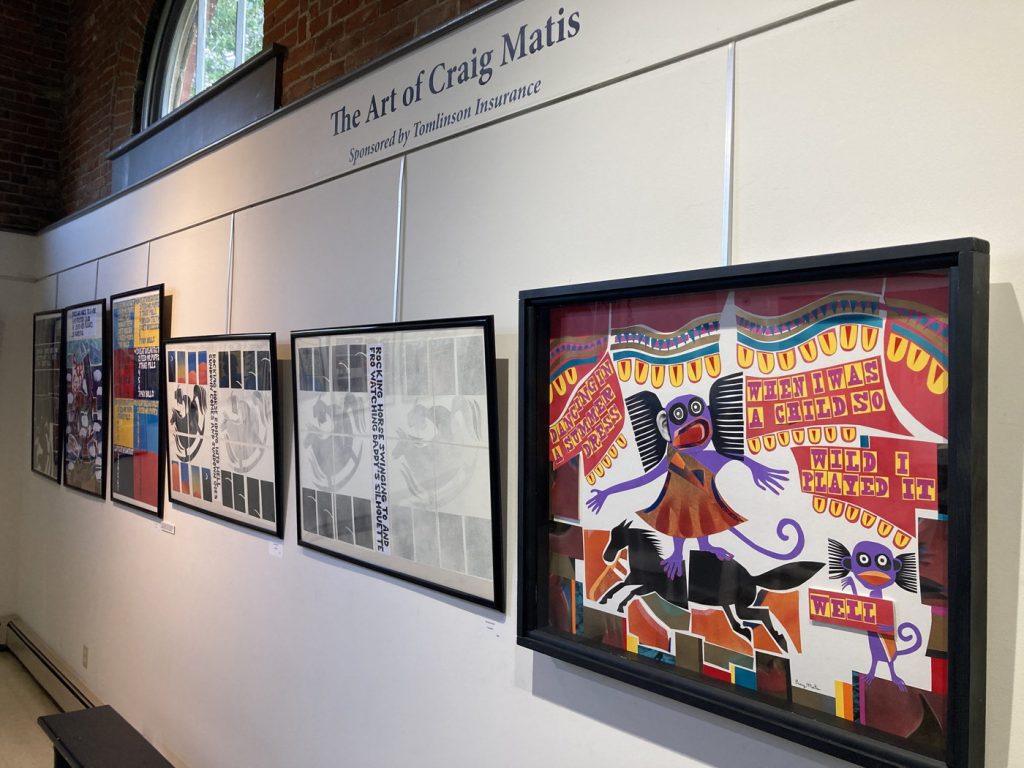 Matis also has a series of drawings by his special-needs grown son and his friend that accompanies an interview…as well as smaller songbooks, individual panels, and a three-dimensional vignette.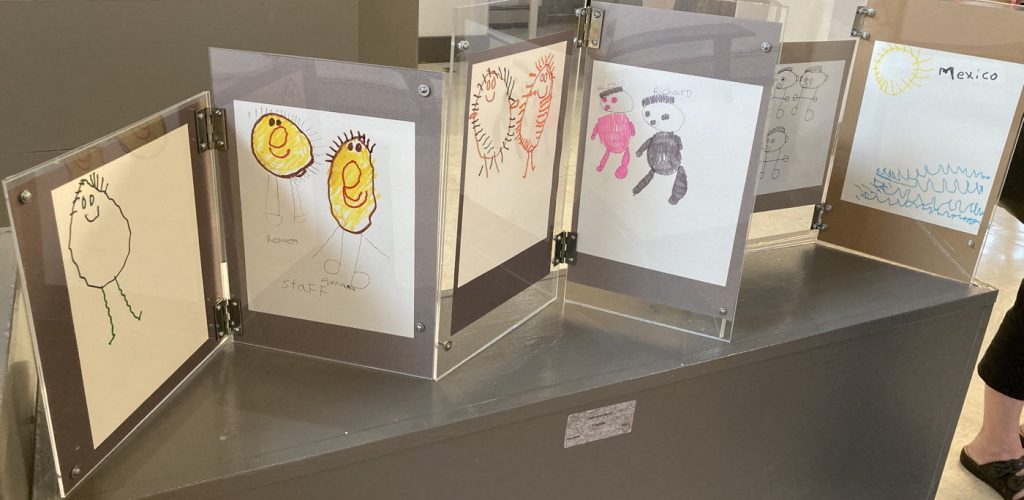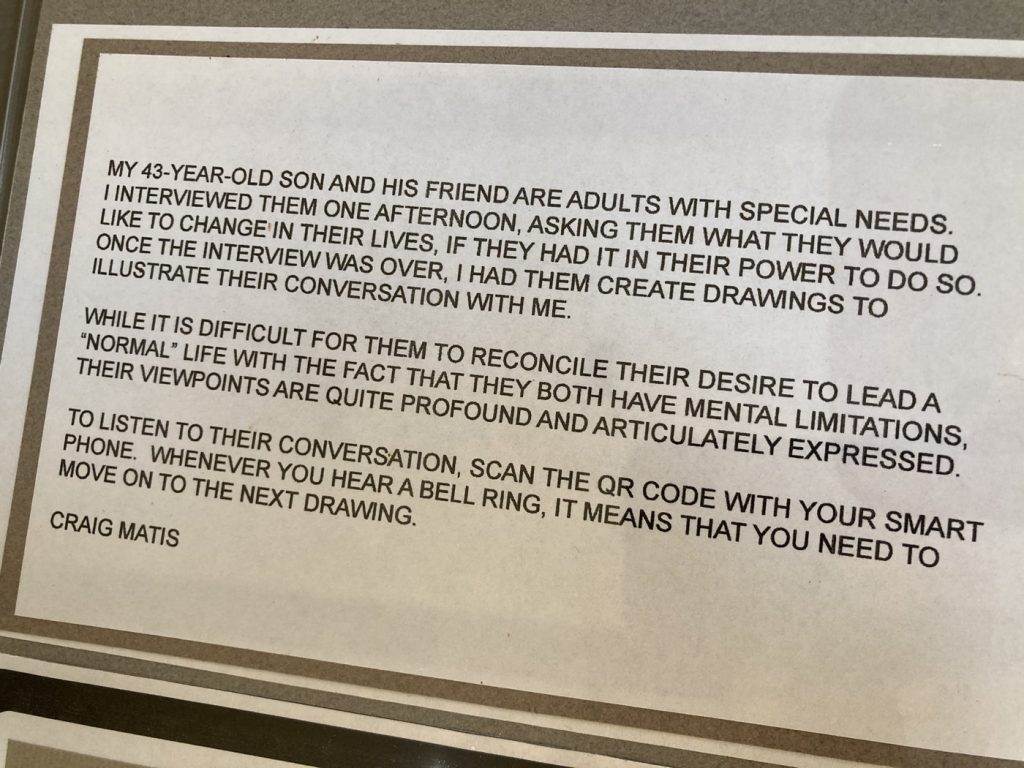 At the evening opening, I had memory problems – my smart phone was out of memory! – and so I had to interview the artist in a way other than my usual audio recording…
CONTINUED IN PART 2