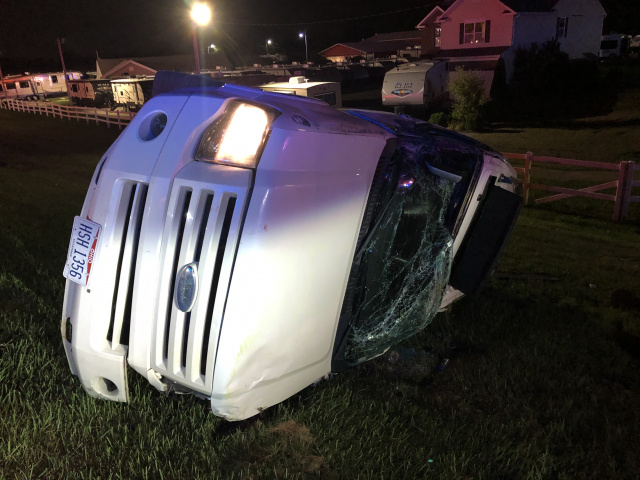 PICKAWAY – Around 11 pm on July 31, 2019 a 911 call came into Pickaway Sheriffs office of a possible impaired driver on 23 North around the South Bloomfield area the driver said she was almost pushed off the road by a white Ford SUV. A scanner call to Pickaway County Sheriff's in the area was made to try to intercept the vehicle but before they could another 911 call was made this time the call was to report a accident at the intersection of 23 and 762 where three cars were involved and one of them was on its top, police and Fire/EMS ran to the scene.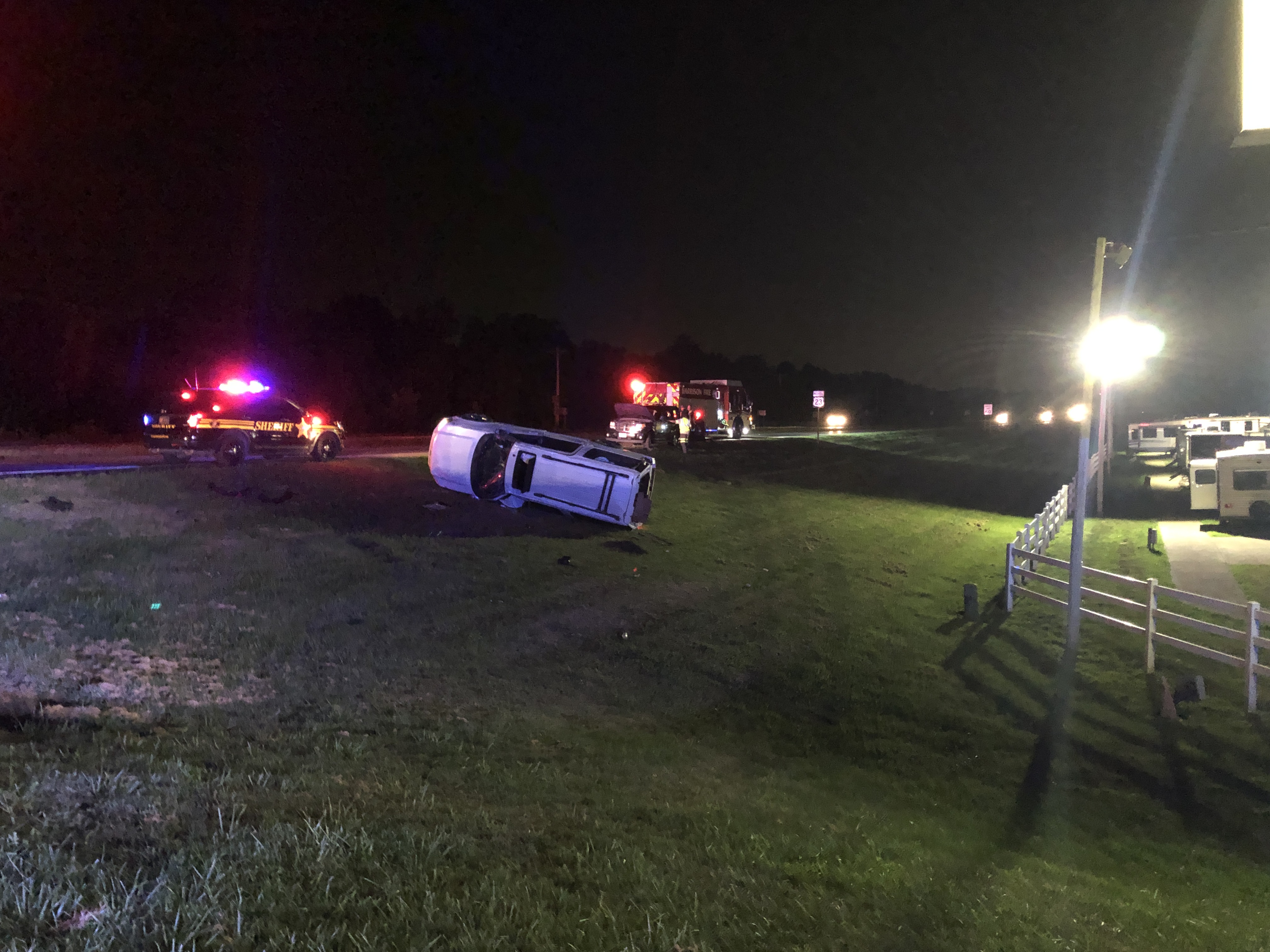 According to Pickaway County Sheriff The White Ford Expedition SUV driven by Doug Shine Sr. out of Columbus (the same vehicle the 911 call was made for earlier) failed to yield to red light traffic at the intersection of 762 and 23 North and hit the rear end of a Black Dodge Journey that was sitting at the red light. This caused the white SUV to lose control, cross over 762 and leave the roadway on the right hand side causing it to flip and coming to rest on its side on the steep embankment in front of Greenland RV. The Black Dodge Journey was pushed through the intersection and came to rest on 23 about 100 feet past the intersection. The third vehicle a Jeep Nitro became involved when trying to drive through the crash and rear ended the black Dodge Journey for a second time. This caused the third car (the Jeep) to leave the roadway on the right hand side and down a steep embankment, through a fence and into Greenlawn RV intersection where the car came to rest.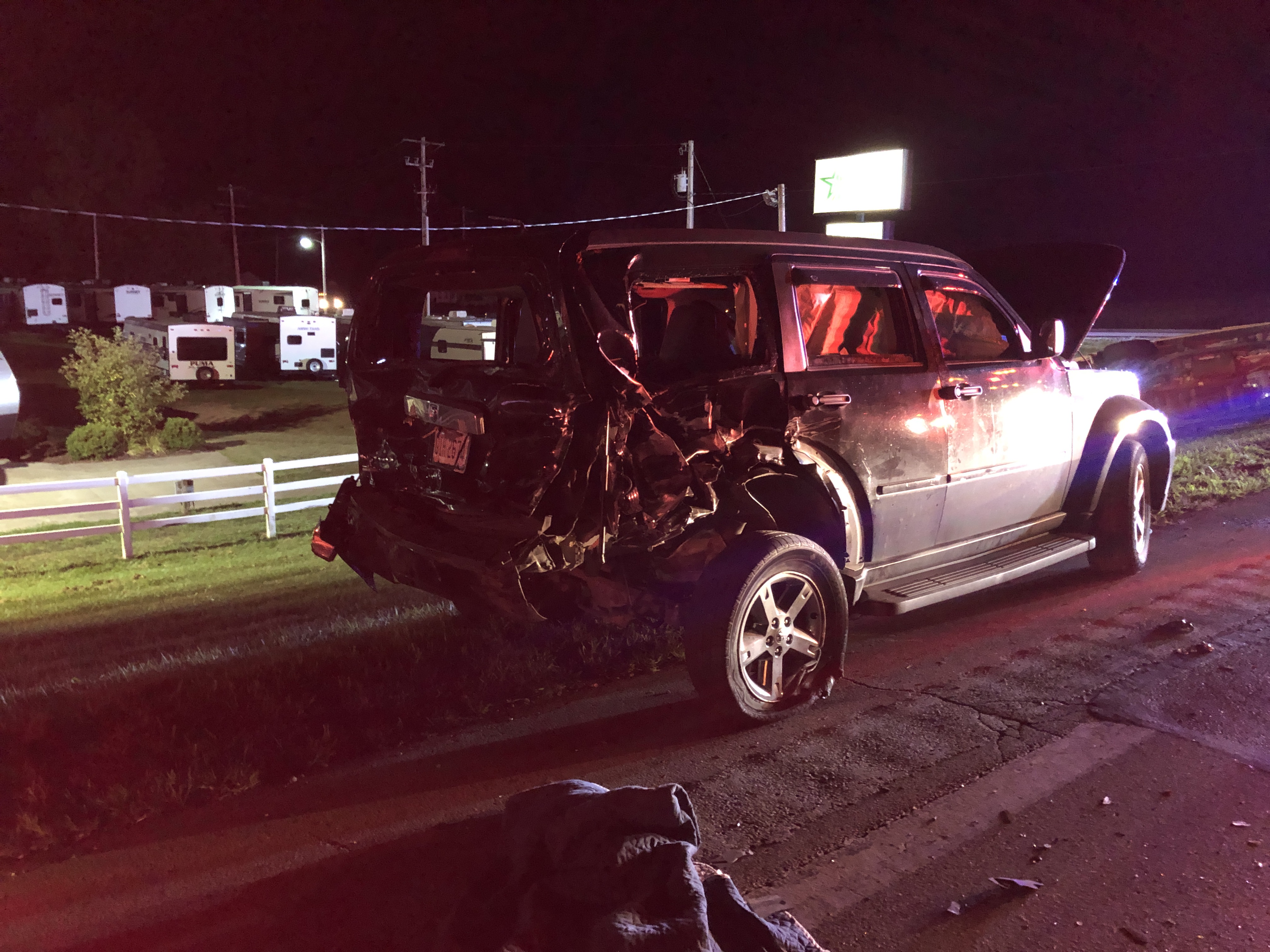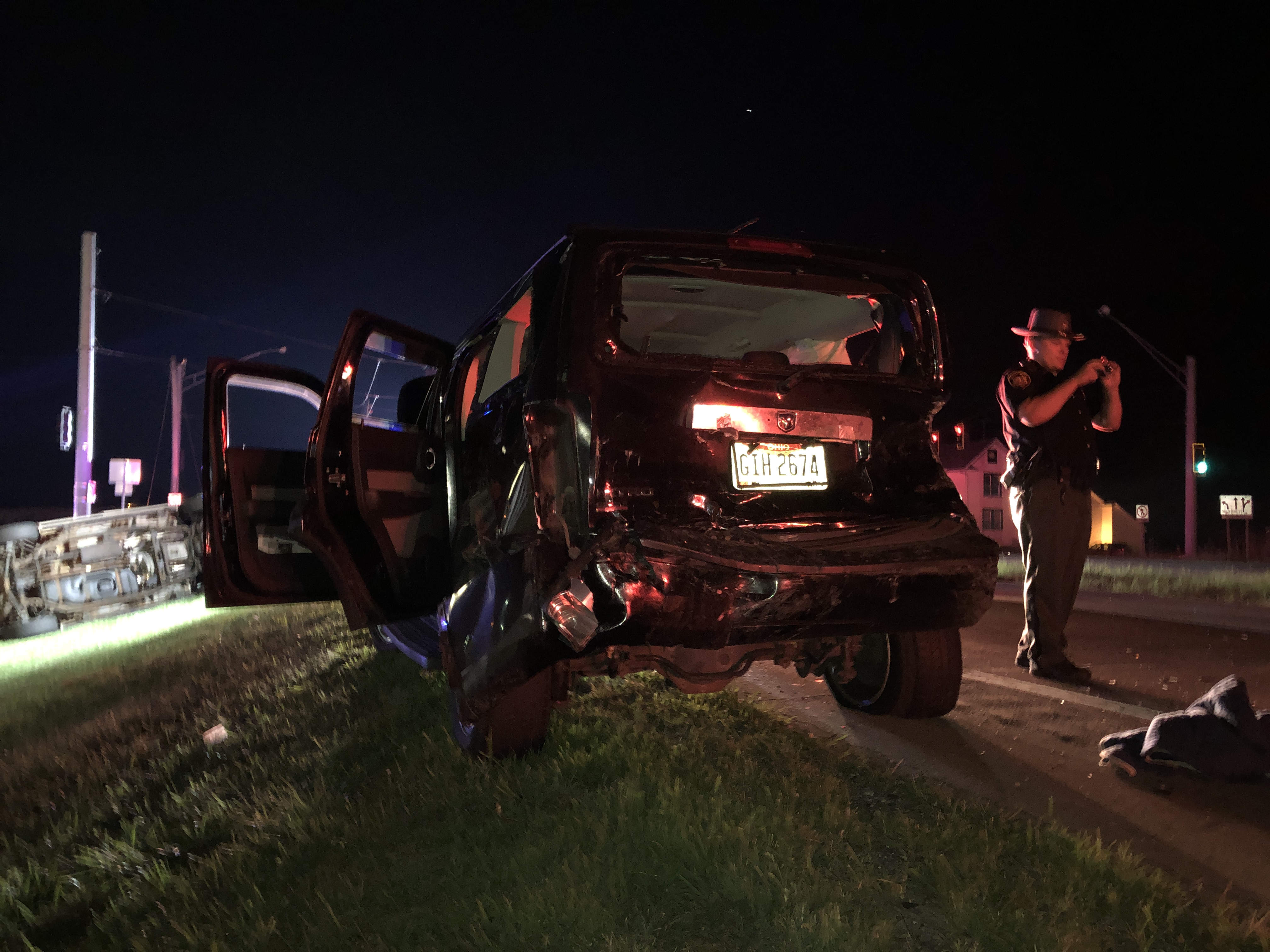 The driver of the White Expedition was transported to Grant hospital by EMS on scene, the driver of the Jeep was transported to Berger Hospital with minor injuries, and two people in the Black Dodge who were rear ended twice only received minor injuries from the crash.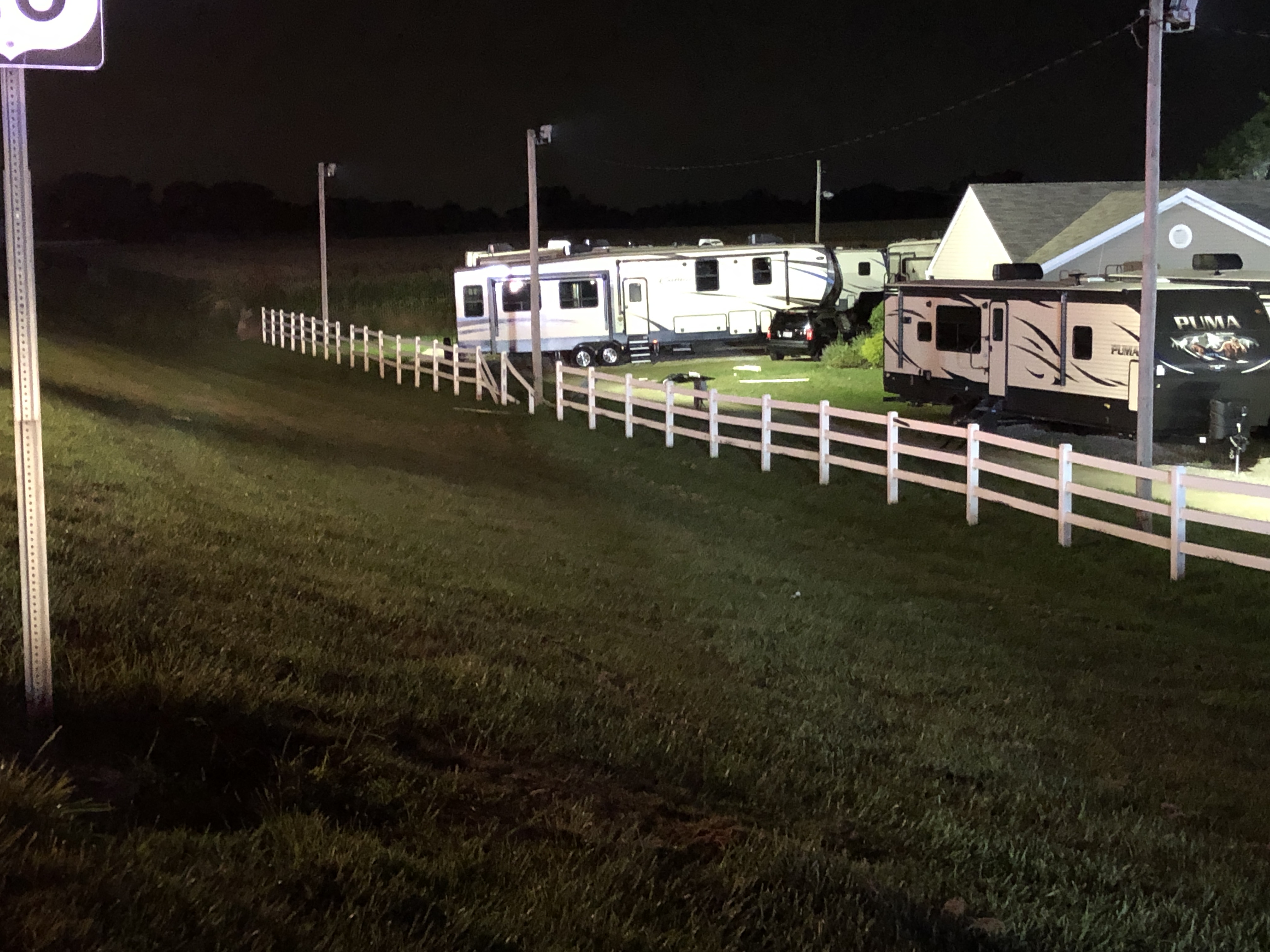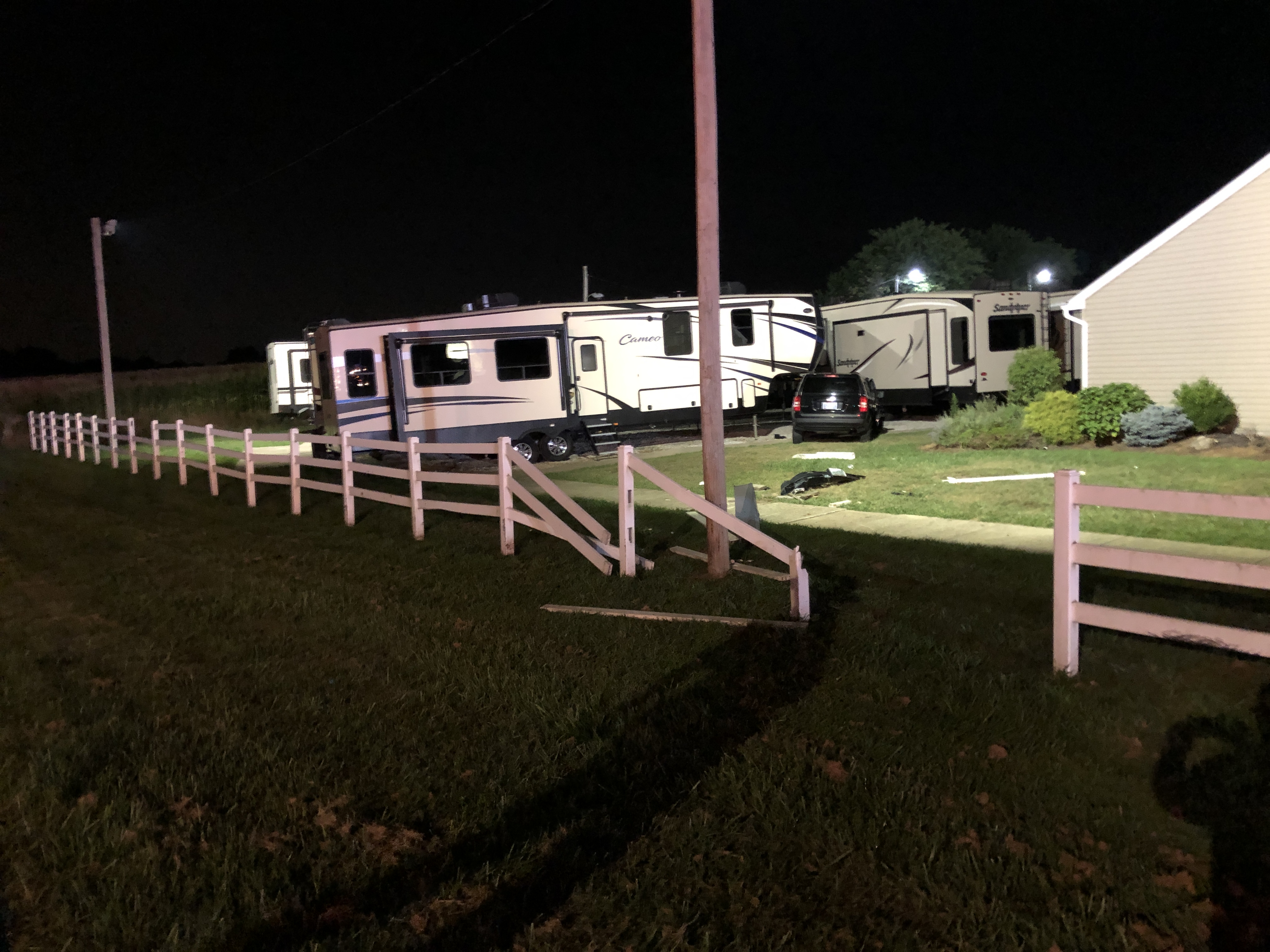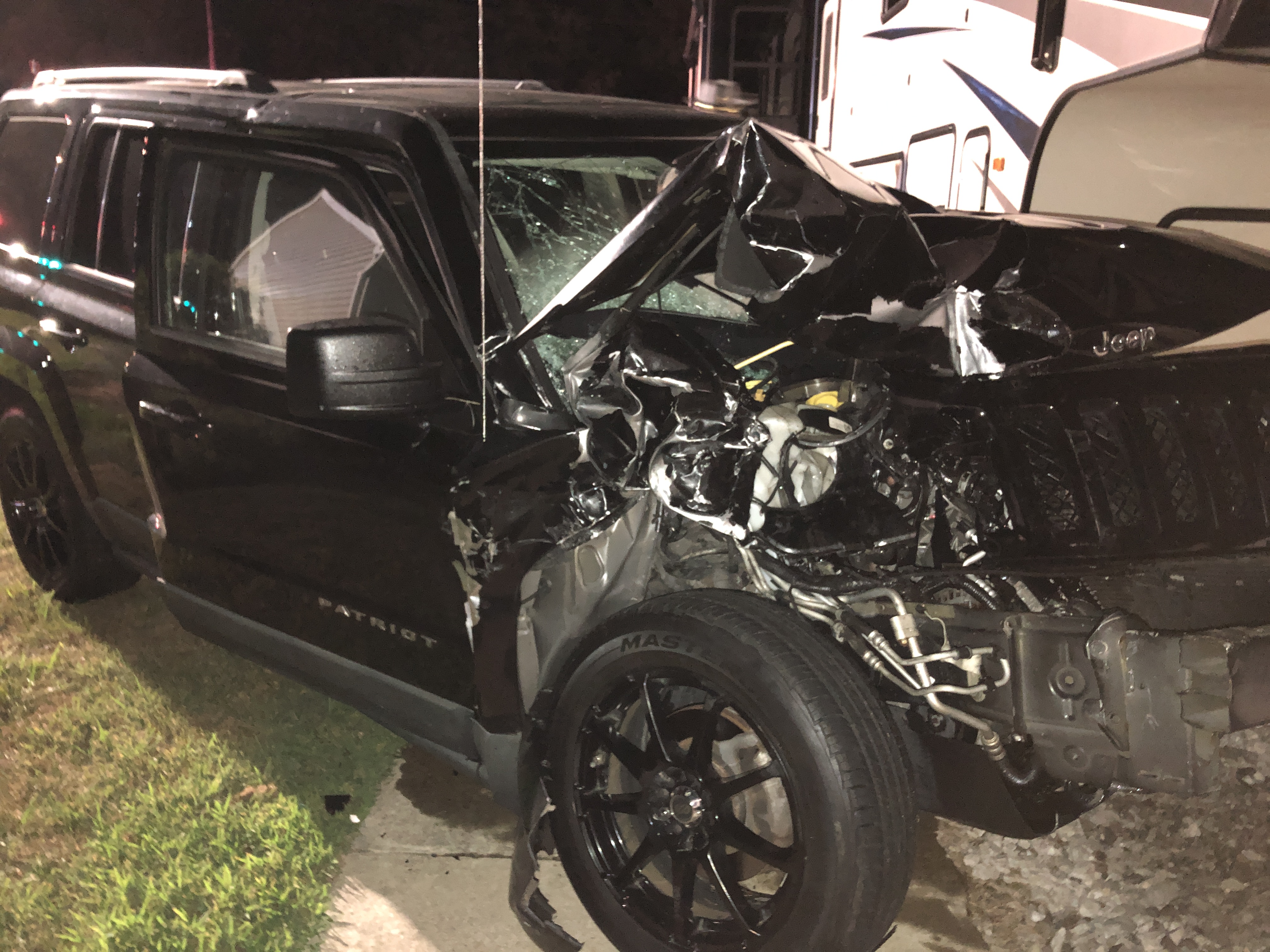 Sheriff reported that all individuals involved were wearing seatbelts, and that there is a suspicion of impairment on the driver of the white SUV that is under investigation.
Harrison Township Fire/EMS, South Bloomfield Police, Ohio State Highway Patrol, Jackson EMS/fire, Scioto Township Fire/EMS, and Pickaway County Sheriff responded to the accident and help control traffic.