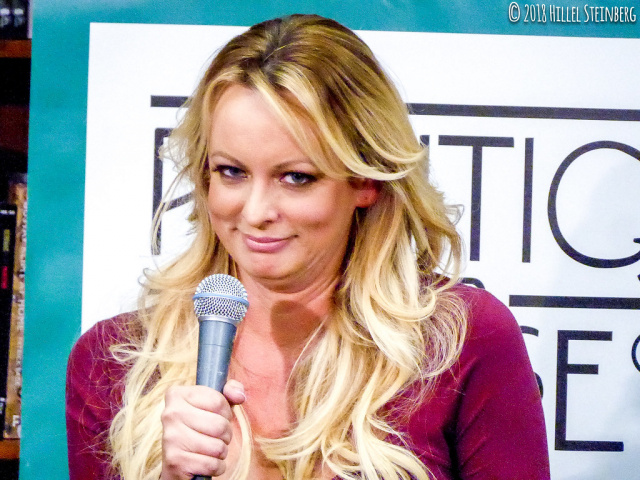 COLUMBUS – Five Columbus Police Officers have been departmentally charged this week in connection with the arrest of Stephanie Clifford, better known as Stormy Daniels, as well as two local women.
The arrests made by VICE unit officers took place at Sirens Gentleman's Club in July 2018.
The five officers from the now disbanded Vice Section who are being departmentally charged this week include a commander, a lieutenant, a sergeant, and two of the arresting officers. Chief Tom Quinlan made this decision because these officers violated the Columbus Division of Police rules of conduct.

The range of discipline for these officers can include a reprimand, a suspension, demotion, and/or termination. The Director of Public Safety will make a final decision based on Chief Quinlan's recommendations following a hearing with each officer unless the discipline is a reprimand. If the discipline is a reprimand then the Chief's decision is final.
Because of pending litigation as well as a concurrent federal criminal investigation, there will not be further information released on the Columbus Police investigation findings at this time.
The Columbus Division of Police is comprised of 2,300 men and women. Today's announcement is not reflective of the good work the overwhelming majority of officers and supervisors do every day.