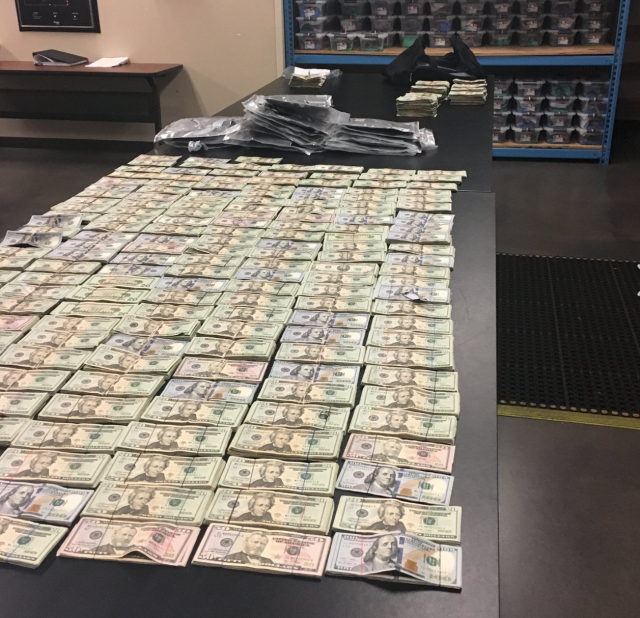 WHITEHALL – Detectives assigned to O.O.C.I.C (Ohio Organized Crime Investigations Commission/Central Ohio HIDTA Task Force, with the assistance of Whitehall Police Department's Tactical Team, executed a search warrant on September 10, 2019 resulting from a narcotics investigation.
In the raid the police were able to seize 13.5 Kg of cocaine, approximately $300,000 cash & two semi-automatic handguns. One of those handgun was reported stolen out of Columbus.
Two individuals were slated on narcotics related charges.
"This was a great team effort by all those involved in the Task Force including, the Columbus Division of Police, Ohio State Highway Patrol, Gahanna Division of Police , Ohio Attorney General Dave Yost B.C.I. & H.S.I."