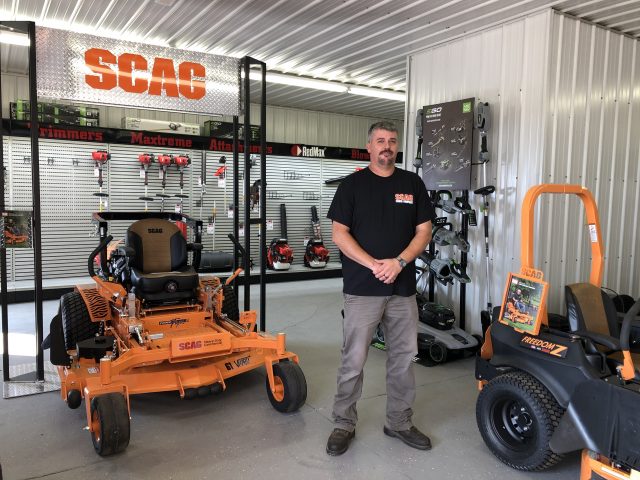 CIRCLEVILLE – All Power Outdoor opened its doors the day after labor day at the new location 2401 North Court Street in Circleville.
Shane Downing says that their previous location was hard to get to on Ashville Fairfield road, so the move solved a couple of their problems. They didn't own the previous building so renovating it didn't make sense to do, and location was difficult to get to.
Swipe left or right for more photos.
"Being on North Court we are less than a mile to 23, its easy on and off for people, and super easy to find. We were able to purchase this property and we have already renovated most of it, with more plans for the show room."
The new location has a show room and behind the location they have a full service garage.
Downing and his partner Brian Fowler are graduates of Teays Valley and are big Ashville people and say this is the perfect spot in-between the two.
"We do parts, sales, and service for mostly lawn and garden. From Commerical to residential, handheld equipment to ride on mowers, we work on ATV and side by sides also. We sell New and Used equipment and carry parts for major makes and models of lawn equipment. Anything outdoors we can service."
All Power Outdoor carries a lot of new commercial equipment but are pushing into residential equipment and already have some in the showroom.
Downing says he has 7 years experience, and this business started out in a chicken coop behind a house, working on stuff for close friends and family and it turned into this. Downey says he loves it and he looks forward to servicing Circleville and Ashville's needs.
"Bring in your lawn equipment for winter servicing so they are ready for the spring soon. Bring in your left equipment now also so we can get it ready for the fall."
Hours of operation for All Power Outdoors is 9:00 am to 5:30 pm Monday to Friday and 9 am to 1 pm on Saturday. For more information on the location visit the website here: All Outdoor Power Equipment