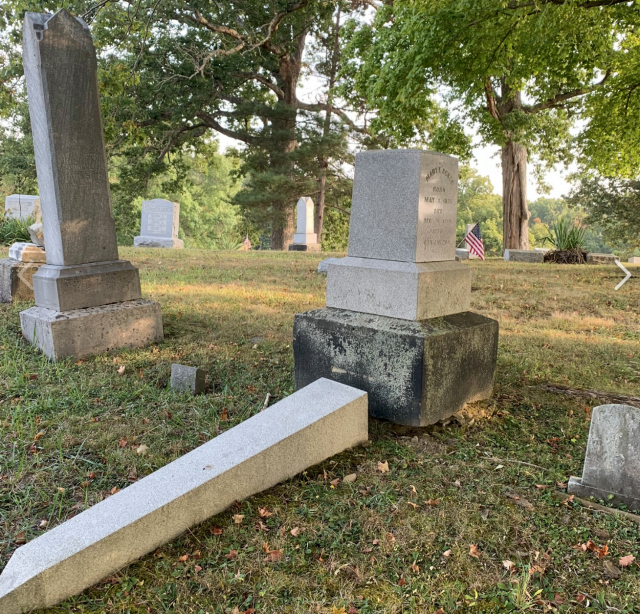 LOGAN – The Logan Police Department is investigating the vandalism of tombstones in Oak Grove Cemetery over the last week in two separate areas.
Slide left or right for more photos
According to police the incidents occurred during the evening hours. The cemetery staff is now working on reseting the headstones and repairing damages made, this can be very costly.
Police are asking for people who live around the cemetery if you observe anyone after hours to contact local police. If anyone has any information regarding the suspects responsible for these acts, please contact the Logan Police Department at 740-385-6866.