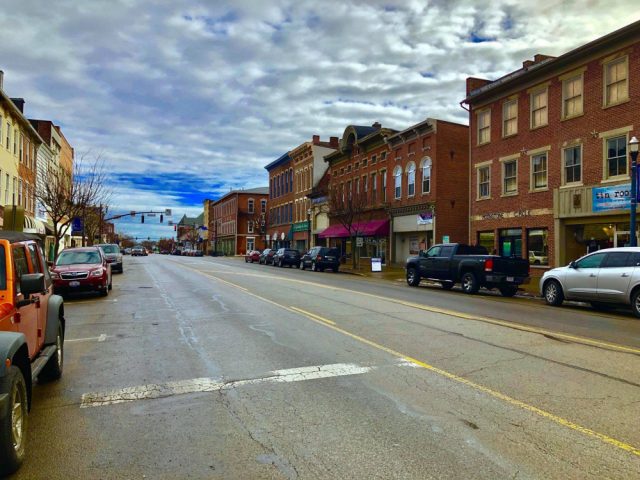 CIRICLEVILLE – Circleville City Council discusses a ordinance in Council on September 17th on a waiting period on demolition of buildings that were constructed prior to 1960.
According to Councilman Tom Spring – Councilperson-At-Large, the idea of this ordinance is to, "find better use for these buildings, by finding alternatives to demolition."
Spring said that if someone wanted to demolish a historical building in Circleville today they could get the permits and do just that without any sort of development plan on to what will happen to that now empty lot. "That costs this community economic growth, community development, it costs in lost sales tax, real estate taxes, and business. Loss of payroll, loss of jobs, loss of loan demand from local banks, loss of profits from property management fees, the list goes on and on."
The city has lost a lot of historical buildings and this gives the city another tool in the tool box to create alternatives and incentives to reuse properties.
Todd Brady – Councilperson-At-Large said the only fear he has with this ordinance is that it may create extra paperwork. With the 1960's in the verbiage doesn't this open this up to all kinds of structures and building not just what this ordinance is trying to protect?
Council then discussed ultimately having a inventory of historical structures and replacing the "constructed priory to 1960's" to that inventory, but at this time that list doesn't exist.
On of the buildings they discussed that was torn down in the city of Circleville too quickly was the Pennsylvania Railroad station. According to David M. Crawford – Council President that buildings plans to demolish and the time it was on the ground was less than 24 hours. He said that could happen today.
"Some of these empty lots become parking lots for Pumpkin show where a property owner can profit around 30,000 dollars one week of pumpkin show but what happens to that property the other 51 weeks of the year," said Spring.
The ordnance has passed unanimously minus Julie Strawser who was not at council. This ordnance will be heard for a second reading during next council meeting.