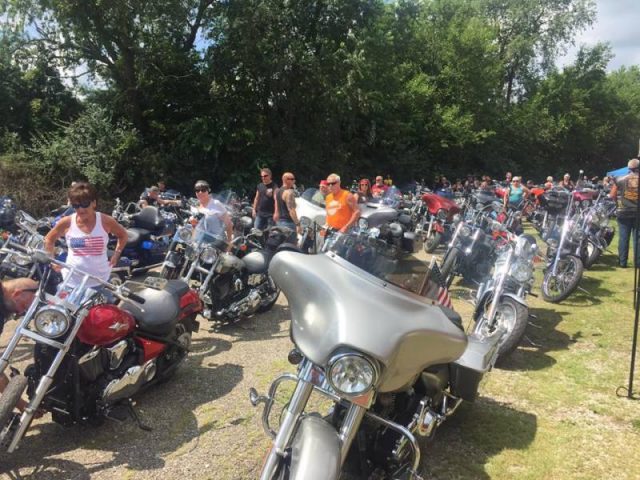 CIRCLEVILLE – There is a Poker run featuring live music happening today on north Court featuring Jazz McCain, Iron Rooster and Stages tonight. All proceeds go to New leaf foster care agency, to buy Christmas gifts for foster care children.
"This is the 6th annual event of the Mike Forrest Gump run" C.R. told me. Mike Forest is a fallen rider the ride in his memory. Tracy, C.R., Melody and Todd are responsible for this event they put on this event every year.
The Poker run is happening now till 4 pm, afterwards is a live band Chinese, silent and live auction. Food is available, and tickets after 5 for the live show are $10.00.
The event is taking place at 2575 North Court Street in Circleville. Over 200 bikes are already participating. All are welcome to come to this event tonight.