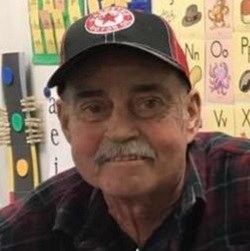 Robert A. "Toot" Carroll, 64, of Chillicothe, passed away Saturday evening, July 8, 2017, at the OSU Wexner Medical Center.
He was born on Aug. 6, 1952, to the late Harvey and Juanita (Bennett) Carroll.
On Aug. 27, 1989, he married Mary Ellen Carroll, who preceded him in death on Feb. 6, 2017.
Surviving are their children, Ronnie Bell II, Tara (Ben) Browning and Violet (Mark) Tanner; their three grandchildren, Ashley Bell, Jacob Browning and Gabriel Tanner; his two brothers, Larry (Diane) Carroll and Jerry (Betty) Carroll; a sister, Pam Carroll; his nephew and best friend, Jeff Carroll; and a sister-in-law, Melissa Bushatz, all of Chillicothe; as well as numerous nieces and nephews.
"Toot" retired from RCA in Circleville after nearly 20 years of employment.
He was a member of the Hilltop Mission Church in Chillicothe.
He loved classic cars, playing pool, and enjoyed watching basketball, football and Judge Judy.
Funeral services will be held at 2 p.m. Friday, July 14, 2017, at the Haller Funeral Home, Chillicothe, with Rev. Charles Maddy, Jr. officiating. Burial will follow in Brown's Chapel Cemetery. A visitation will be held from 5 to 7 p.m. Thursday at the funeral home.
In lieu of flowers, memorial contributions can be made to the Hilltop Mission Church, 398 Lunbeck Rd., Chillicothe, OH 45601.
Visit www.hallerfuneralhome.com.
This article originally appeared on The Pickaway News Journal