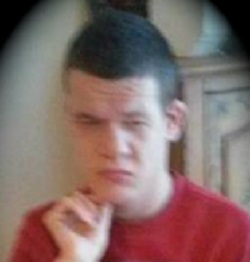 Alexander Daniel Sams, 24, of Chillicothe, entered into Heaven on July 9, 2017, at Adena Regional Medical Center surrounded by his loving family.
He was born in Columbus on June 16, 1993, the son of David and Carolyn (Norman) Sams, who survive.
Alexander graduated from Zane Trace High School and attended Frontier Community Services' Options Program.
Alexander is also survived by his siblings, David (Denise) Sams Jr., Spencer Sams, Sarah Livesay of Berea, Kentucky, Sean (Sarina) Sams, Jordan Sams, Sawyer Sams (Carrie Maxwell), Erin (Wayne) Dixon of Circleville, Drew Sams and Elaine Sams; grandmother, Phoebe Sams; special aunt, Shirley Sams; and nieces and nephews, Evan, Elysia, Marina, Hannah, Griffin and Scarett.
He was also preceded in death by his twin infant brother, Benjamin.
Funeral services will be held at 11 a.m. Friday, July 14, 2017, at the Hill Funeral Home, Kingston, with Rev. James Wilhelm officiating. Burial will follow in Hallsville Cemetery. Friends may call from 5 to 7 p.m. Thursday at Hill's.
Condolences can be made on Alexander's online guest registry at www.hillfhkingston.com.
This article originally appeared on The Pickaway News Journal