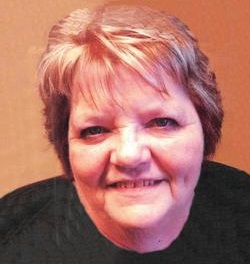 Carolyn Elaine Coe, 71, of Waverly, died 4:05 p.m. Tuesday, July 4, 2017, at Adena Pike Medical Center, Waverly, following an extended illness.
She was born Nov. 16, 1945, in Detroit, Michigan, to the late Thelma Williams.
Surviving are children, Theresa (Kevin) Duckson of Columbus, Rob (Sheila) Heising of Frankfort, Jimmy (Michelle) Whitt of Waverly and Troy (Sherrie) Whitt of Lucasville; grandchildren, Chris (Aimee), Justin, Lori, Amber (Donald), Josh (Sydney), Heather (Kurt), Mindi, Michelle, Carolyn, Mike, Briana and Brice; 13 great-grandchildren; a long-time friend, Bob, of Circleville; and several nieces and nephews.
She was predeceased by a brother, Michael Fultz; and a great-grandson, Justin Lines Jr.
Carolyn was an avid Buckeye fan, and in support of that, the family encourages everyone to wear their favorite Buckeye gear to her funeral service, which will be held at noon Saturday, July 8, 2017, at the Ware Funeral Home, Chillicothe, with Rev. Major Montgomery officiating. Burial will follow in St. Margaret Cemetery. Friends may call from 10 a.m. to noon Saturday at the funeral home.
You may sign her online register at www.warefh.com.
This article originally appeared on The Pickaway News Journal