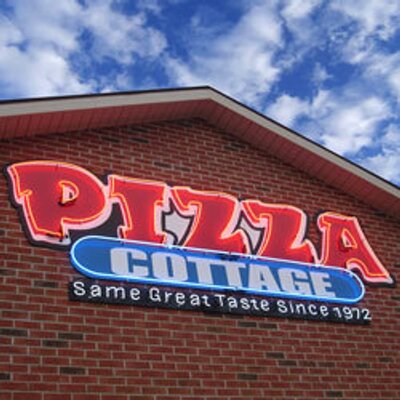 CIRCLEVILLE — Pizza Cottage, a locally owned, independent pizza shop is among the nation's best-performing pizzerias, according to Pizza Today magazine, the leading publication of the $42 billion pizza industry. The magazine, which annually ranks the largest independent operations in the U.S. based on sales, names Pizza Cottage to its prestigious Hot 100 list.
Lancaster entrepreneur, Larry E. Tipton, owns six Pizza Cottage locations throughout Ohio. Reporting annual sales of $13.25 million puts them at No. 11 on the Hot 100 list.
"Thank you to every single person who has contributed to Pizza Cottage's success," said Larry Tipton, owner of Pizza Cottage. "We are humbled to have such a supportive and loyal community to share this prestigious honor."
"Making our list is quite an accomplishment," said Pizza Today Editor-in-Chief Jeremy White. "Each year our readers await the release of the Hot 100 list anxiously. Making it here isn't easy — it's a testament to many factors such as great food and service, solid marketing and old-fashioned hard work. The pizzerias on our Hot 100 list have managed to really set themselves apart from the competition."
 For more information, visit www.pizza-cottage.com. To view Pizza Today's entire Hot 100 Independent Pizzerias, visithttps://www.pizzatoday.com/pizzeria-rankings/2018-hot-100-independent-pizzerias/
About the Company
Pizza Cottage is a collection of six Pizza Cottage restaurants located across Ohio owned by Lancaster entrepreneur Larry E. Tipton. Founded in 1972 by Jack and Yvonne Gorham, the business has expanded by operating on the following principles: always use the finest ingredients available, treat your customers and employees like family and always give back to the community. The six Pizza Cottage locations include Buckeye Lake, Circleville, Lancaster, Newark, Pickerington and Zanesville.