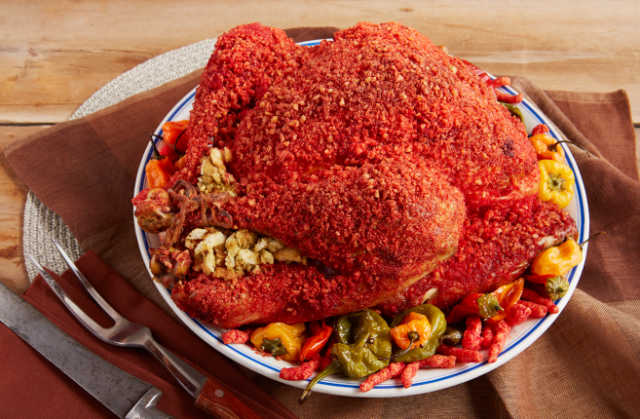 OHIO – Reynolds kitchens is offering up some turkey recipes that are far from the normal.

Hot cheetos fans now have a way to enjoy their favorite snack on Thanksgiving.
The website gives two recipes one with hot cheetos crushed up and encrusted on the turkey before using one of the Reynolds brand turkey bags. The photo shows the Turkey displayed with peppers and more of the hot crunchy snack.

The other recipe calls for ranch flavored Dorito corn chip encrusted on the turkey.
The recipe has step by step instructions on the website.  Basically crushing one of the two items, using butter to stick the crunchy snack to the outside of the bird and cook.
Would you use any of these recipes?