PIKE – A man was charged with some serious crimes after an alleged abduction by gunpoint on February 26th.
According to the sheriff's department, that on Sunday, February 26, 2023, at 1000 hours, Pike County Deputies responded to the area of State Route 220 and River Road in reference to a call about a possible abduction with the use of a firearm. While responding to this complaint, deputies observed a vehicle matching the description of the suspect's vehicle and attempted to perform a traffic stop. However, the driver of the vehicle failed to comply which resulted in a high-speed chase of the vehicle. The victim in the vehicle was located by deputies at approximately 1400 hours as she was found walking on the roadway of Rapp Montgomery Road. The suspect, Timothy Joe Brown who was involved in the abduction is still at large.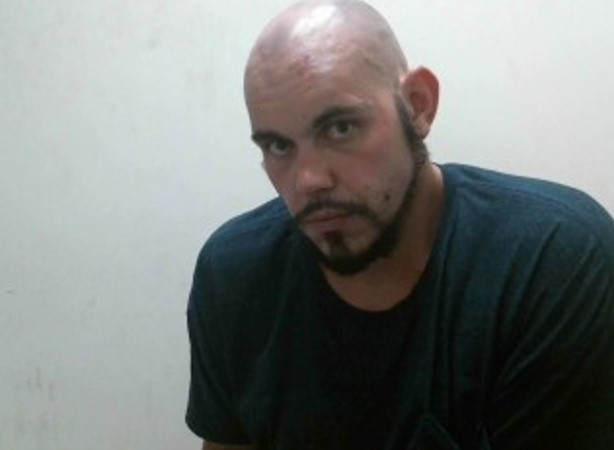 During the early morning hours of February 28, 2023, the Pike County Sheriff's Office, the Pike County Prosecutor's Office, the Southern Ohio Organized and Major Crimes Task Force, and the Portsmouth Police SWAT team, served a search warrant related to the case at a home on Innovation Parkway. While law enforcement was arriving on scene for the search warrant, a dark colored Lincoln SUV arrived at the home, and lead officers on a high-speed chase through the woods. The Lincoln SUV was found abandoned on an old road in the wooded area around Innovation Parkway. A short time later, a male subject believed to be Timothy J. Brown, and an unknown female subject were observed attempting to get into the Lincoln SUV. The two subjects then fled again on foot into the woods near River Road. At this time, the Piketon Police Department, the Waverly Police Department, Pike County Adult Probation, and Pike County EMA arrived to assist. After hours of searching River Road and the woods near Innovation Parkway, a male believed to be Timothy J. Brown was seen in the field near the home on Innovation Parkway attempting to start a green Ford Ranger. The suspect then ran from law enforcement and into the woods. After a brief search aided by the Pike County EMA and their drone, law enforcement found one female and one male hiding in some brush, over the hill from the home on Innovation Parkway.
Deputies and officers took Jennifer Blanton and Timothy J. Brown into custody without further incident. The suspects were found to be in possession of drug paraphernalia and substances believed to be narcotics.
Brown was charged with AGG. BURGLARY, HAVING WEAPONS WHILE UNDER DISABILITY, ABDUCTION, Failure to comply w/ order of a police officer, DOMESTIC VIOLENCE, AGG MENACING, and ASSAULT
Blanton was charged with probation violation