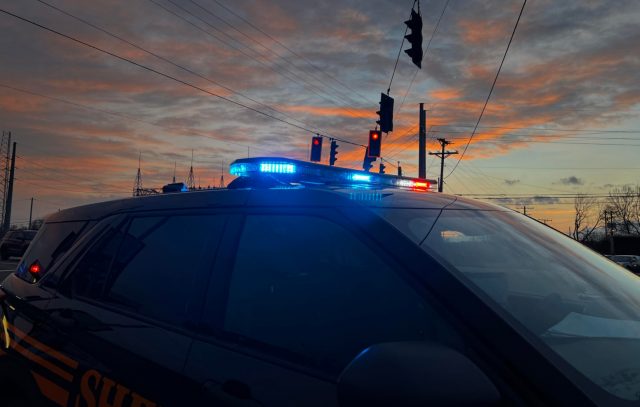 PIKE – Pike County Sheriff, Tracy D. Evans, reports that on March 8, 2022, at 11:13 am, Deputies were dispatched to Stuffers Store in Cynthiana on a complaint of an active robbery in progress.
Witness stated the suspect, later identified as Isacc Edward Leeth 30 year old of Piketon, Ohio, entered the store and then requested to purchase some items from the deli. The store clerk went to get the items at which time Leeth grabbed the cash register and ran out the door. Witnesses then said the male suspect fled in a dark color Ford Ranger with the license plate displayed in the back window of the truck. The witnesses were also able to get the tag number of the fleeing vehicle. The vehicle description and the tag number of the fleeing truck matched the description of a vehicle that had been previously reported stolen from Piketon.
Probation Officers with the Pike County Court passed a vehicle matching the description of the suspect vehicle on State Route 124. The Probation Officers along with Pike County Deputies and Officers from Waverly Police Department and Piketon Police Department, were able to stop the suspect vehicle on No Name Road in Piketon. Ohio.
The suspect. Isacc Edward Leeth was taken into custody. After Leeth was taken into custody, he was found to have a substantial amount of cash and change on his person. During the investigation, Leeth was positively identified as the suspect by the witnesses from the store Deputies searched the area not far from the store and located the stolen cash register laying in the ditch line along Muddy Fork Road. Leeth is being held on a probation violation and other charges are pending through the Pike County Prosecutors Office.