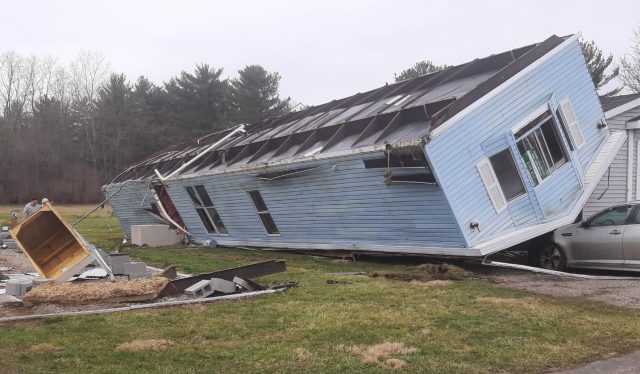 PICKAWAY – A Tornado that destroyed several rooftops and rolled over two trailer homes on Monday February 27, 2023 was small on the EF-Scale according to National Weather Service.
A report posted by the department said that the tornado was on the ground for only a few minutes. In the report the Tornado traveled 1.4 miles on the ground and started south of the Darby Creek road in the Fox Lair farms neighborhood where two single-wide homes were flipped over. minor damage occurred throughout the neighborhood before the tornado crossed Darby Creek road damaging a single property where a garage roof was lifted off the structure and landed on the other side of darby creek road. The tornado most likely crossed big darby creek and headed to the town of Orient where multiple abandoned structures were damaged, at the Pickaway correctional institution in the south end of the town. The Tornado lost steam before reaching the village.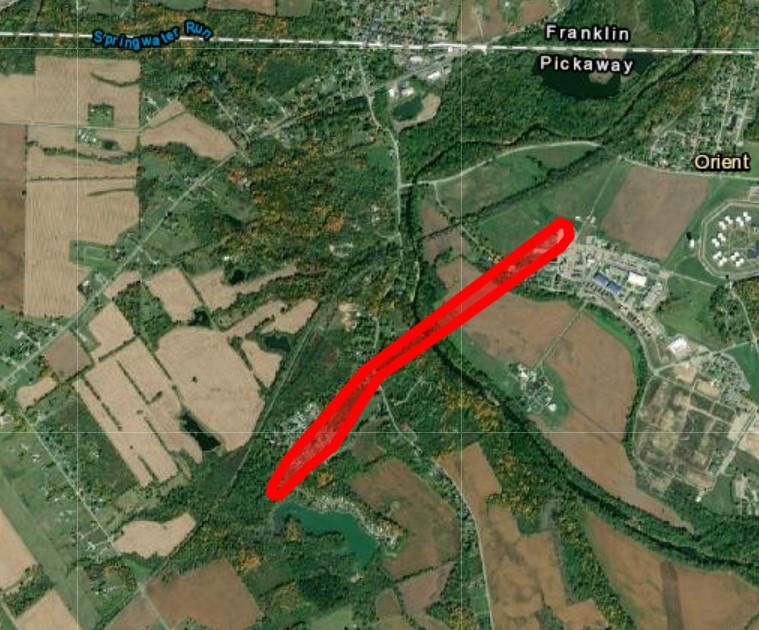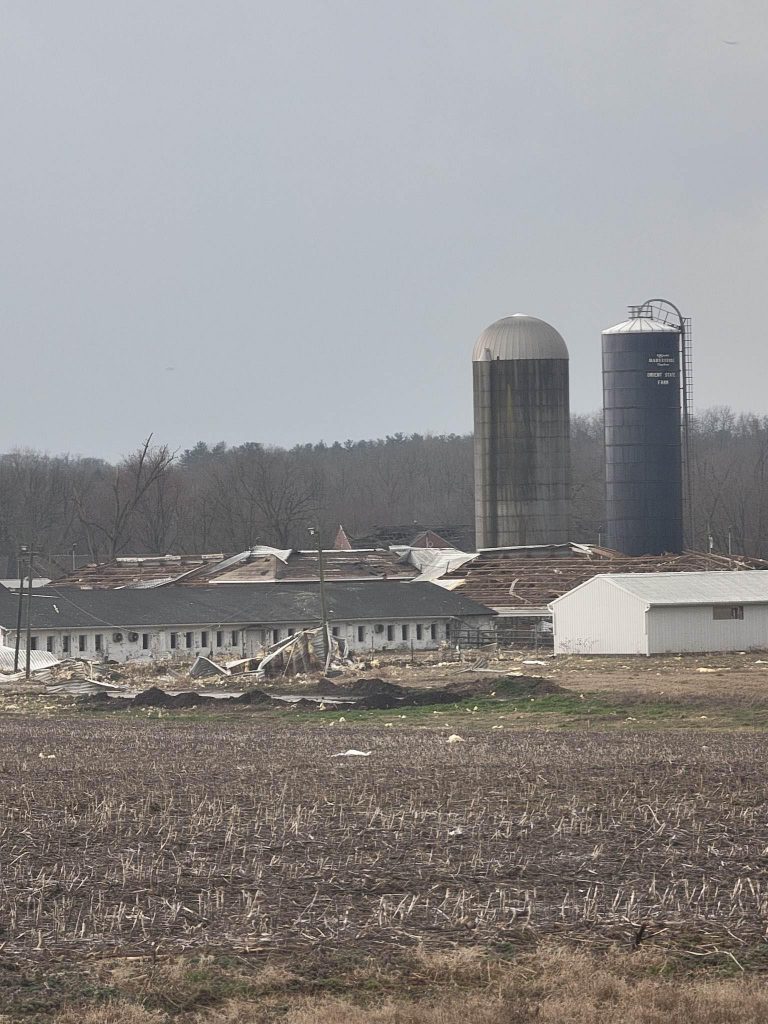 National weather reports that the tornado was an EF-0 and had 85 mph wind speeds.