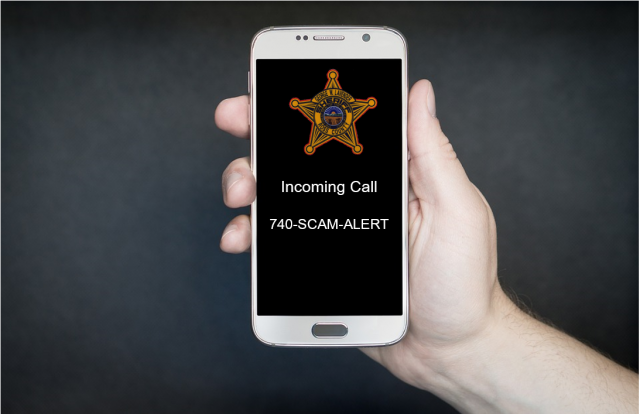 PICKAWAY – Sheriff Matthew O. Hafey would like to inform the public about a series of spam phone calls from individuals claiming to be from the "Pickaway County Sheriff's Department." These individuals will
represent themselves as "officers" of the agency claiming the person called has missed a court date, missed jury duty, etc. On some occasions, they have asked to obtain financial information to resolve the matter without going to court.
The Pickaway County Sheriff's Office will never call someone and ask for money to resolve an outstanding case, fine, etc. Please do not share any personal or financial information with the caller.
The phone number which show up when they call is 740-207-4246. Should you ever want to validate the identity of someone claiming to be a Deputy calling on behalf of our office, please call 740-474-
2176.
If you have received this call and given out personal information, please call our office to file a report. You should also contact your financial institution(s) to inform them of the possibility of identity theft. For additional resources and help you can visit the Federal Trade Commission's
website at: https://www.consumer.ftc.gov/features/feature-0014-identity-theft