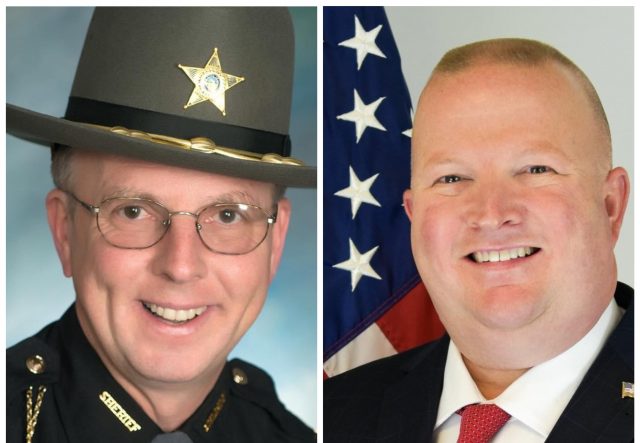 PICKAWAY – With unofficial results coming into from board of elections last night Pickaway Board of Elections said the race is, "too close to call."
Currently, the unofficial results has incumbent Robert Radcliff trailing Republican Mathew Hafey by 262 votes for the sheriff position.
According to Pickaway Board of elections more than 1,000 ballots could still be processed. 407 absentee ballots are unaccounted for and must be postmarked by yesterday, and 711 provisional ballots also need processed.
A provisional ballot is used to record a vote if a voter's eligibility is in question and the voter would otherwise not be permitted to vote at his or her polling place. The content of a provisional ballot is no different from a regular ballot, but it is cast "provisionally" until election officials can verify the voter's eligibility to vote in the particular precinct at that election.
There are several scenarios in which a voter may cast a provisional ballot. A provisional ballot may be used on Election Day if a voter's eligibility is in question, or before (or on) Election Day if a voter has recently changed his or her address and did not update his or her voter registration.
The voter turnout was high in the county with almost 80% of the Pickaway county voters turned out for the election. A total of 27,126 votes have already been tallied for this race.
The race is significant Radcliff family has held the seat of sheriff since 1964.