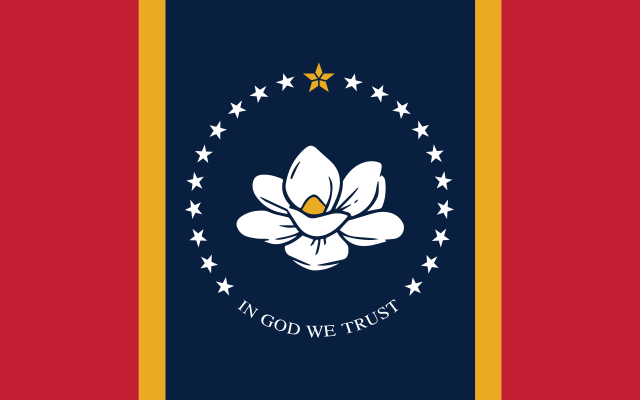 MISSISSIPPI – Mississippi will fly a new flag this morning at the court house, one that some people do not define as questionable.
Mississippi has been without a state flag since June when legislators votes to surrender the last US flag that included the confederate symbol. The confederate flag deemed by some as too controversial to have as a state flag, due to the use of it by white supremist and defined as some as racist.
The new Mississippi flag has the state flower on a dark blue background with red bars on either end. The magnolia is encircled by stars representing Mississippi as the 20th state. The flag also has a single star made of diamond shapes representing the Native American people who lived on the land before others arrived. It also has the words, "In God We Trust." on the flag.