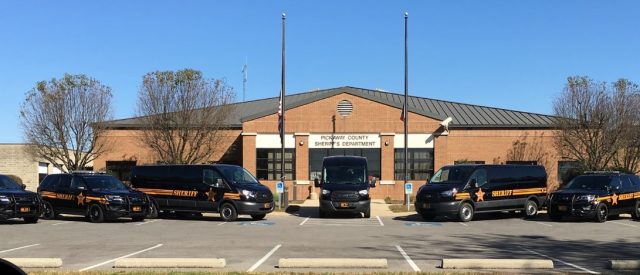 PICKAWAY – Pickaway County Sheriff's office jail is reporting that they have no Deficiencies on the Ohio annual report inspection that occurred recently.
According to Pickaway County sheriff Hafey, he points out the job well done to his staff over the jail.
"The credit for this goes to my jail staff that has worked diligently to keep the people's jail up to code and the inspection reflects that."
The jail was audited on 176 standards 53 that are "essential" and 123 "that is important"
They address reception and release, classification, security, housing, sanitary and environmental conditions, communication, visitation, medical and mental health services, food service, inmate discipline, staffing, staff training, and other areas of operation.
The inspection includes a review of the facility and a questioning of staff. That is backed up by reviews of written policies as well as proof to show those policies and standards are followed. Every moving part is inspected.
At the time of inspection, there were 77 housed inmates inside the jail, the prison has a general max capacity of 114
Sheriff Hafey told Sciotopost that staff members could not remember the last time they received a NO deficiencies report.