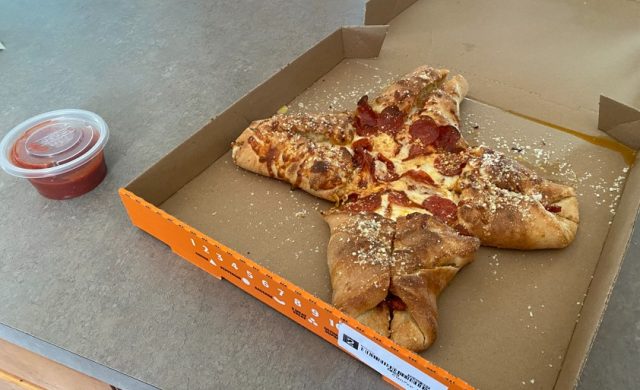 CIRCLEVILLE – Just a few weeks ago Little Caesar unveiled their latest in foods, the Crazy Calzony, so we tried one today and wanted to give our review.
At first, when I saw this advertisement across the internet I thought this might be kinda a gag, its obscure look made me think ok this is an advertising and not really anything edible, but I was wrong.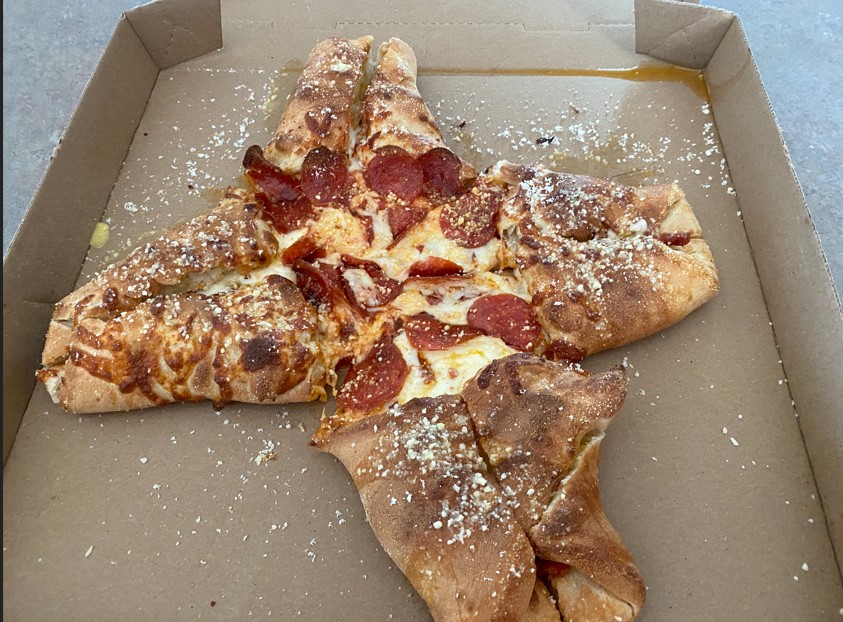 The Crazy Calzony claims to be part pepperoni pizza, part calzone. Inside the crust, you'll find a garlic white sauce, mozzarella cheese, and julienned pepperonis, with some parmesan sprinkled over the whole pie for good measure.
To me, it looks more like a pizza that was just folded over itself in a quadrupolar way.
Anyways we ordered one at the 8.49 price point, picked it up at our local Circleville Little Ceasar, and then went to work. The meal comes with a small vat of crazy sauce for dipping, and then the pizza/calzone. It's cut into 8 pieces each of the four hubs is cut in half.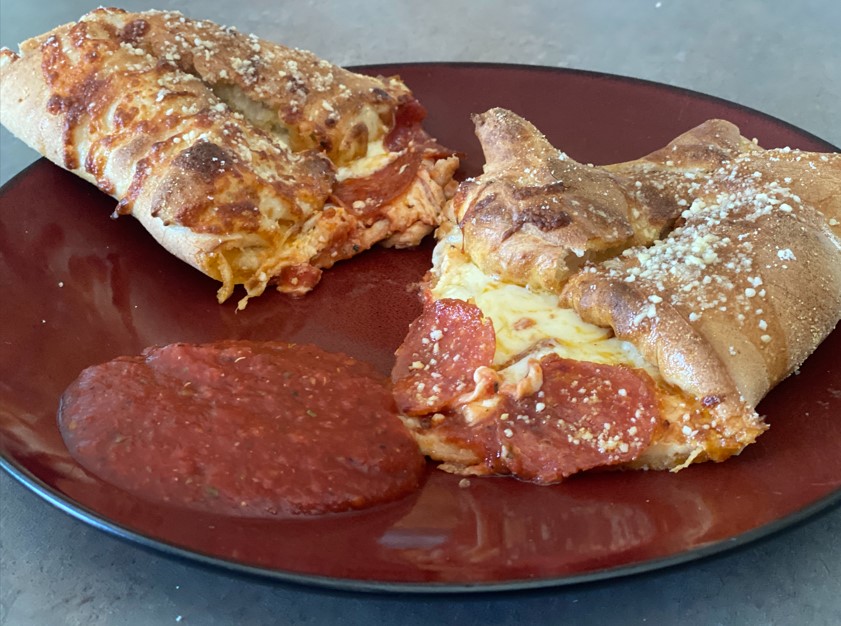 In the center of this creation, you'll find a pepperoni pizza and at first bite, that's exactly what it tastes like, Little Ceasar pizza, but after the first bite, you get into the folded layers. Inside the folded layers it tastes much more like a stuffed crust pizza than your standard Calzone. Mostly cheese, a white garlic sauce, and some small bits of pepperoni. Dipping it is a good time though getting a big dip of sauce along with that cheesy bread makes for a fun little meal.
I definitely wouldn't call this a calzone by any means but really a stuffed crust pizza with less pizza would be more accurate. It wasn't bad by any means, it was just different. I would possibly order it again with several regular pizzas, maybe take it to a carry-in, or a football party as "something different," I just don't think it stands on its own as a meal more of a fun snack for a family.