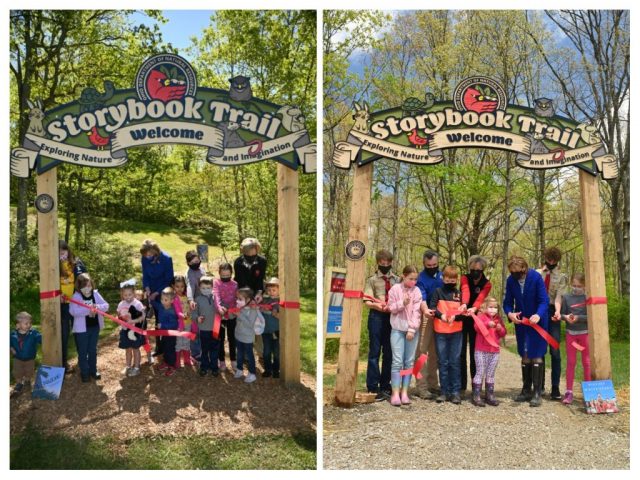 PICKAWAY – Ohioans now have another reason to visit Deer Creek State Parks with a new Ohio Storybook Trails.  The Ohio Department of Natural Resources (ODNR) built the Storybook Trails to combine literacy and reading with adventure and the great outdoors.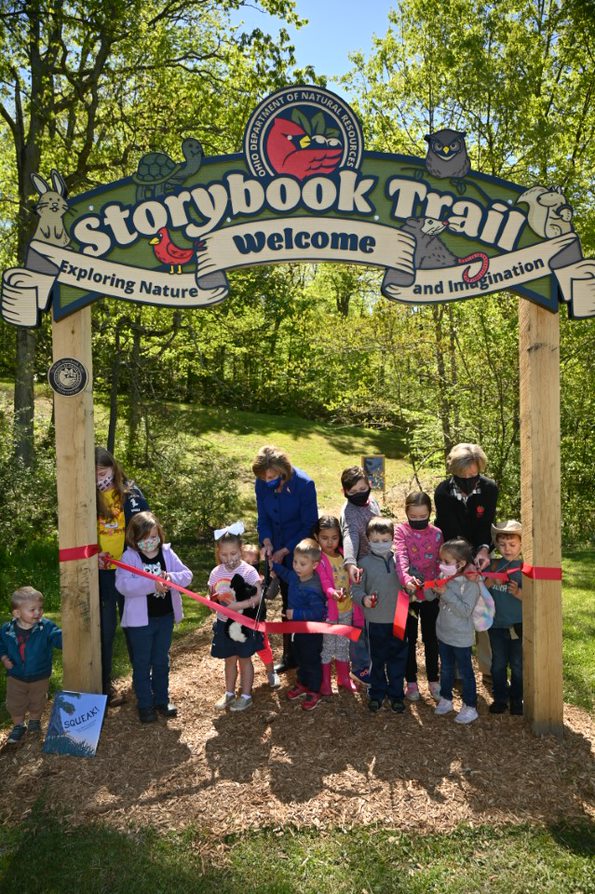 "It's so important to develop a love for reading at a young age, and Ohio's Storybook Trails offer a unique opportunity to take children inside the pages of a book," said Ohio Governor Mike DeWine. "Ohio's beautiful State Parks have always been an ideal place to spend time with family, and these trails add to the fun."
ODNR launched the Storybook Trails program in 2019 to promote the importance of literacy, a healthy lifestyle, and connecting with nature. A Little Free Library complements each trail, and visitors can borrow books for free and donate books to the collection.
 
ODNR partnered with the Ohio Governor's Imagination Library and Dolly Parton's Imagination Library to provide story content for several trails and raise awareness of these valuable resources for Ohio families. The Ohio Governor's Imagination Library provides one free book every month to eligible children – from birth to age five — enrolled in the program. Currently,  286,184 Ohio children receive the books every month. To learn more about the program or to sign up, visit OhioImaginationLibrary.org.
On Monday, June 13, ODNR Director Mary Mertz will unveil a new Storybook Trail at Deer Creek State Park.