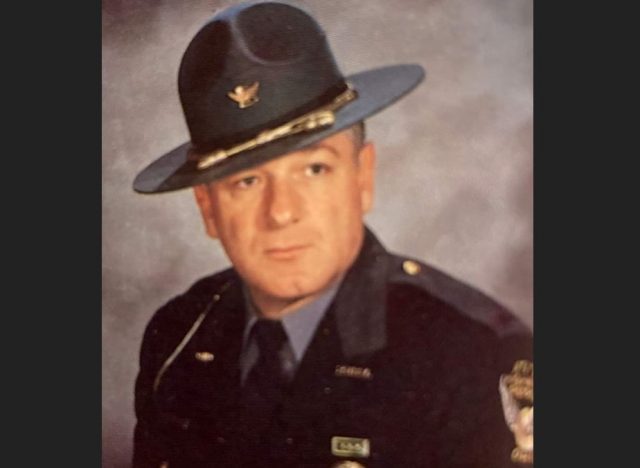 James D. Riggleman, age 79, passed away on April 14, 2022. He was born May 15, 1942 in Harrisonburg, Virginia. He married Barbara Lee Lykins in Columbus, Ohio on July 1, 1965.
James served in the U.S. Air Force from February 1963 through February 1967. He was an aircraft tech on a KC-135 refueling tanker. A Vietnam veteran, he served in Guam, Okinawa, Thailand, the Philippines and Vietnam.
He joined the Ohio State Highway Patrol in Columbus, Ohio, serving 26 years until his retirement in 1993. He worked 18 of Ohio's 88 counties during this period. He was a state trooper and promoted to ranks of sergeant, lieutenant, staff lieutenant, and retired as assistant district commander of Northwest Ohio in 1993.
James came to Lake Placid in February 1993 with his wife, Barbara; daughter, Dawn, and granddaughter, Leah. They lived in Leisure Lakes in Lake Placid.
James was preceded in death by his parents; his wife, Barbara (Bobby); a son-in-law, David Schweller; and granddaughter, Nicki Schweller, both of Wilmington, Ohio. He is survived by daughter, Dawn Carl (Skip) of Lake Placid, Florida; granddaughters, Haley Carl and Leah M. Carpenter (Don); great-grandchildren, Kelly Schweller, Katelynne, Brooke, D.J. and Billy Carpenter; and his companion of eight years, Pam Rosenberg.
James was a member of the Lake Placid American Legion, life member of VFW, Elks and the Moose, all of Lake Placid. He was working as a member of the Alan Jay Fleet Department in 2005 as a driver and left that position 11 years later in March 2016 to retire. He currently lived in the Silver Oaks Mobile Home Park.
He will be cremated and laid to rest on June 15, 2022 at Forest Lawn Cemetery next to his wife, Bobby, in Circleville, Ohio.