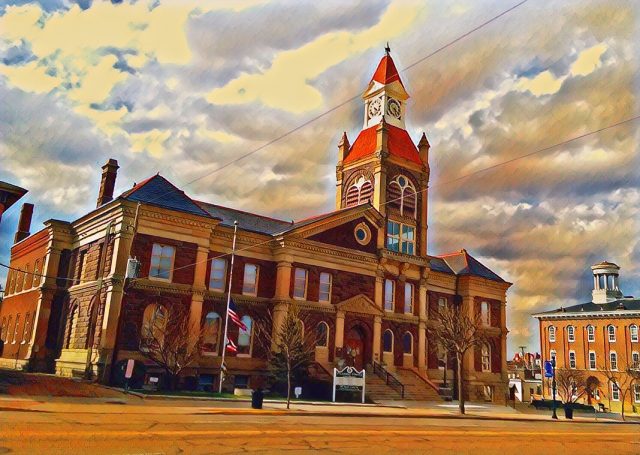 Pickaway – Pickaway Court Information for week of 11/21/21
William E. Bethel, Jr. 53 10001 Scioto Darby Rd.
Orient, OH Violation of Community Control
Guilty Community control continued
with condition that Defendant complete CBCF program.
George C. Carter 34 7152 Highland Trail E., Hillsboro, OH Possession of Drugs, OMVI, Aggravated Possession of Drugs, Aggravated Vehicular Assault
Plead Not Guilty Pretrial 12/10
Mandy R. Davis 34 101 Scioto Landing Blvd., S. Bloomfield, OH Rape, Sexual Battery, Gross Sexual Imposition, Importuning
Court accepted Netcare report
concerning Defendant's plea of
not guilty by reason of insanity.
Date for jury trial will be set.
George H. Fisher, III 38 5477 W. Clinton St., Albany, OH Attempted Weapons Under Disability
Guilty PSI ordered
Jacob R. Hammon 23 34258 Hunters Woods Rd., Logan, OH Grand Theft of a Motor Vehicle, Breaking and Entering
Plead Not Guilty Pretrial 12/10
Gregory A. Hardman 35 209 West Main St., Circleville, OH Aggravated Murder G 25 to Life in prison. Defendant shall be held in solitary
confinement on 9/23 of every year, the anniversary of the
killing of Raymond Dixon.
Shaun W. Mills 37 12 Bloomfield Hills, Ashville, OH Improperly Handling Firearms in a Motor Vehicle
Guilty PSI ordered

Joshua A. Perdue 21 70 Scioto St., Ashville, OH Receiving Stolen Property
Guilty PSI ordered

Justin S. Rader 41 N/A Violation of Terms of
Intervention
Guilty Defendant found guilty of
Receiving Stolen Property, given
18 months suspended prison
term with 3 years community
control and ordered to complete
the S.T.A.R. relapse program

Cathy V. Raines 53 37 W. Gates Rd., Columbus, OH Theft, Misuse of a Credit Card
Guilty PSI ordered
Michael T. Rawland 32 510 Renick Ave., Lot 33, Circleville, OH Failure to Comply with an Order or Signal of a Police Officer
Guilty 30 months in prison, 10 year
ODL suspension
Heather L. Riggens 46 910 Madison Ave., Chillicothe, OH Felony OVI
Plead Not Guilty Pretrial 12/10
CBCF – Community Based Correctional Facility
ODL – Ohio Driver's License
PSI – Presentence Investigation
All Pretrials are scheduled for 1:00 p.m.