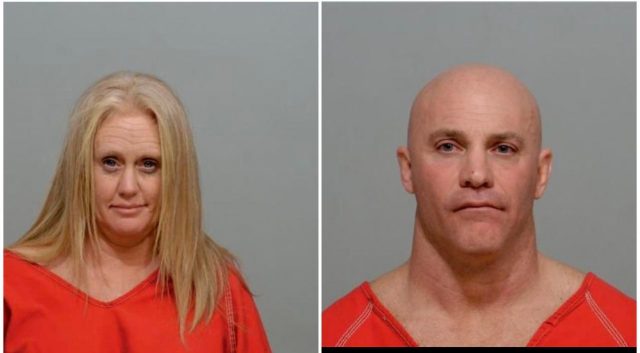 PICKAWAY County – Two people were arrested driving the same car that was involved in a hit-and-run crash in North Pickaway County.
Shortly after 11 PM Saturday night The Pickaway County Sheriff's Department received a report of a crash on OH- 316 North of Water St in Darbyville.
Reports determined that a male was driving when the 2016 VW Jetta left the roadway and struck a fence and then a tree causing significant damage to the car. The vehicle then left the scene of the crash going West on OH-316. Deputies reported a trail of fluids that they followed to help find the vehicle.
A short time later deputies and Ohio State Highway Patrol units caught up to the VW Jetta on Dennis Rd South of OH-316 however a female was driving.
Through investigation, both drivers were charged with OVI, Scott Williams of Williamsport was charged with failure to control, leaving the scene of the crash, and improper handling of a firearm after a loaded 9mm handgun was found inside the car. Cynthia Williams also of Williamsport was charged with OVI
There were no injuries reported. Both individuals were transported to the Pickaway County Jail.