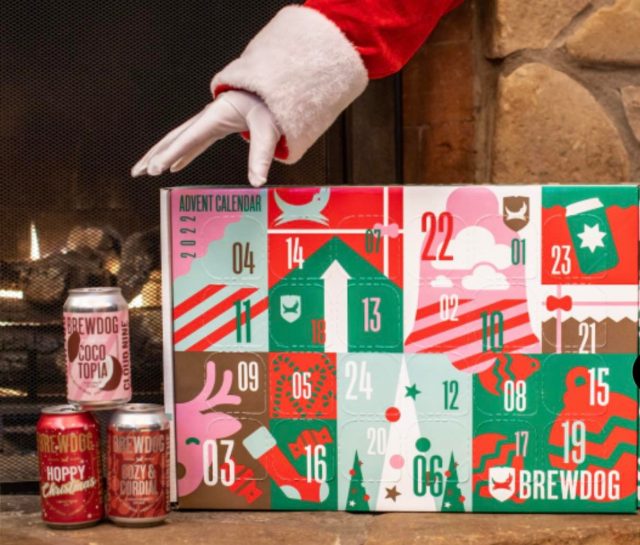 US – BrewDog is a multinational brewery and pub chain based in Ellon, Scotland. The company is known for its IPA, and new flavors of Beer, and now they are offering some of those tastes every day until Christmas.
This year's Advent calendar has 24 beers on the side that according to the company range from, " 24 different beers which range from vibrant IPAs to decadent stouts, including 10 amazing box exclusives."
The 24 beers will set you back 89.99, and they expect to sell out quickly. The company offered a similar item last year and it sold out within a few weeks of December.
You can check it out here: https://www.brewdog.com/usa/craft-beer-us-advent-calendar-2022?fbclid=IwAR0HsNZf4oCNzrunK1BppB-2OhQxi_kaqorJJyO9fS7v7L2sh6tyWMLuXFE