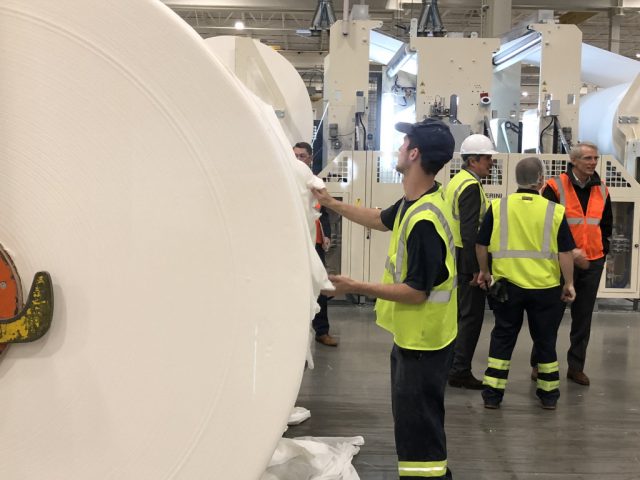 PICKAWAY – Locals will be able to take advantage of the local tissue company with discounts on its products starting on Wednesdays.
The Italian tissue plant opened in 2018 on a 280-acre plant on US-23 just south of Circleville. The Circleville plant is an integrated facility that incorporates a paper mill, where pulp is transformed into paper, a converting plant that produces the finished product, and a state-of-the-art warehousing facility. The plant has a total production capacity of 140,000 tons a year.
The company not only produces its own brand but tissue for private brands, the second is one of its main products in the US. In a recent visit to the plant, Sciotopost was told that the private brand was strong in the US, stronger than it is in other places in the world. We learned that different private brands are not the same either even though they can come off the same line. Each private brand has its own ingredients that make it unique.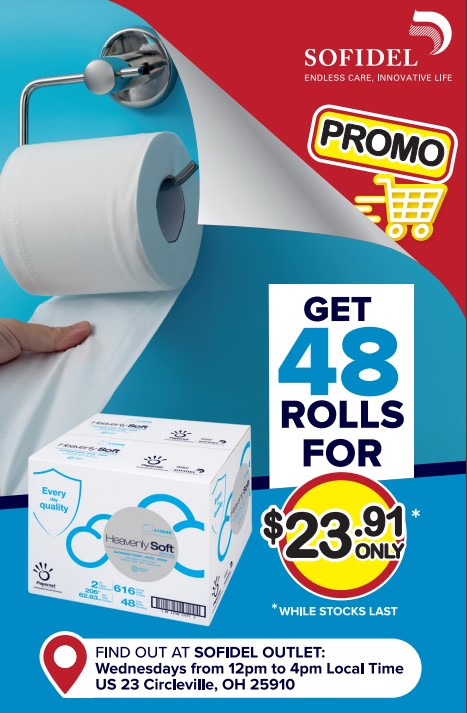 We were able to talk to Sofidel about the new outlet store and asked a few questions.
Why did you choose to open up an outlet store? We have some residual inventories in our storage location going out of the market or with minor manufacturing defects and we feel that communities will be happy to have a valid product at a discounted price.
How long do you plan to offer this? This is a long-term initiative, we plan to offer this on a regular basis.
How does this price compare to regular rolls sold Locally? From 20% Up to 40% less than a comparable item
SO buy in bulk and save on Wednesdays Sofidel is offering a 48-roll box of tissue for 23.91, comparable prices locally I found a similar one that sells retail for around 34.00 at Walmart. The outlet store will be located at the Warehouse on US-23