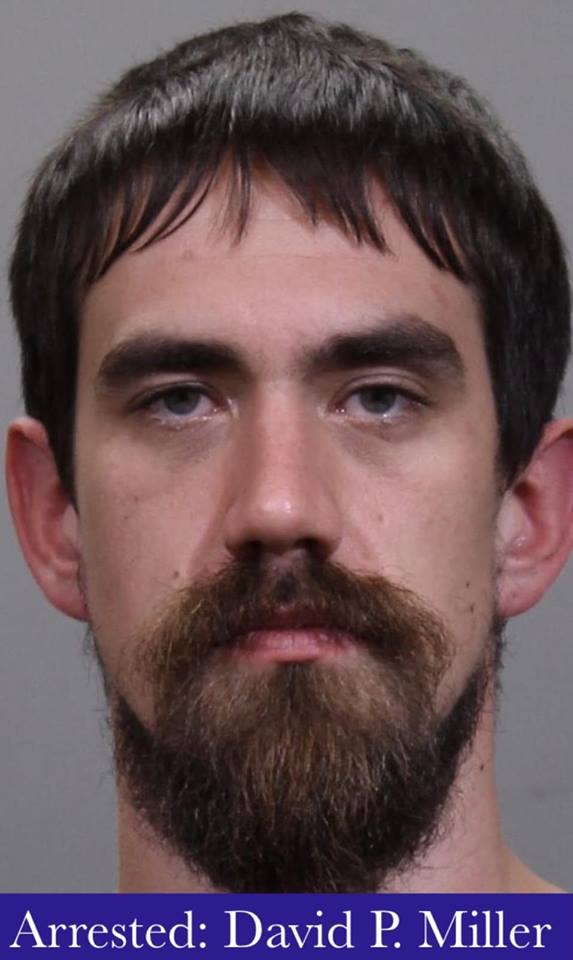 Pickaway County –
The Columbus Police Department has publically thanked the Pickaway County Sheriff's Office on the warrant apprehension of a suspect wanted out of Columbus for defrauding a person of $3,500.00. An official statement was made via social media on the CPD webpage:
"Thank you Pickaway County Sheriffs Office Deputy Jeremy Wallace for arresting David Miller last night in Derby, Ohio. We also wanted to let you know Miller had done good work for the victim's neighbors so she trusted him to make a down payment.
WARRANT WEDNESDAY: 26-year-old David Paul Miller Jr. to put up a fence at her Grove City area home.
He quoted the victim a price & requested a down payment of $3500.
The victim paid Miller & he cashed the check the same day. Miller then refused to complete the work or return the victim's calls."