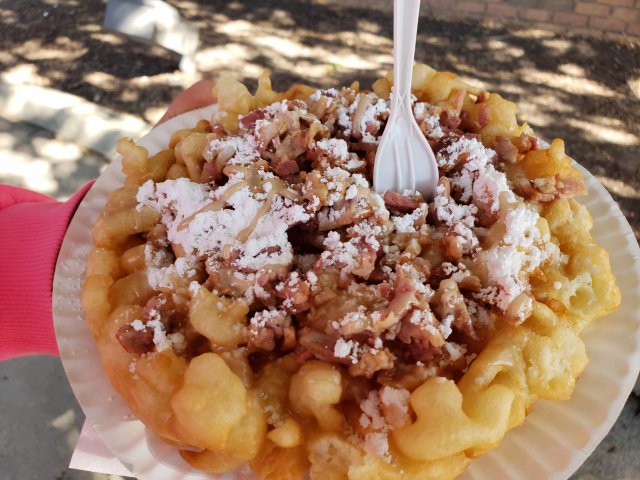 We've reached the final round of drool worthy Pumpkin Show eats. Don't miss these must haves!
Steak Tip Dinner – Steak Tip Booth (Watt St, right side facing east)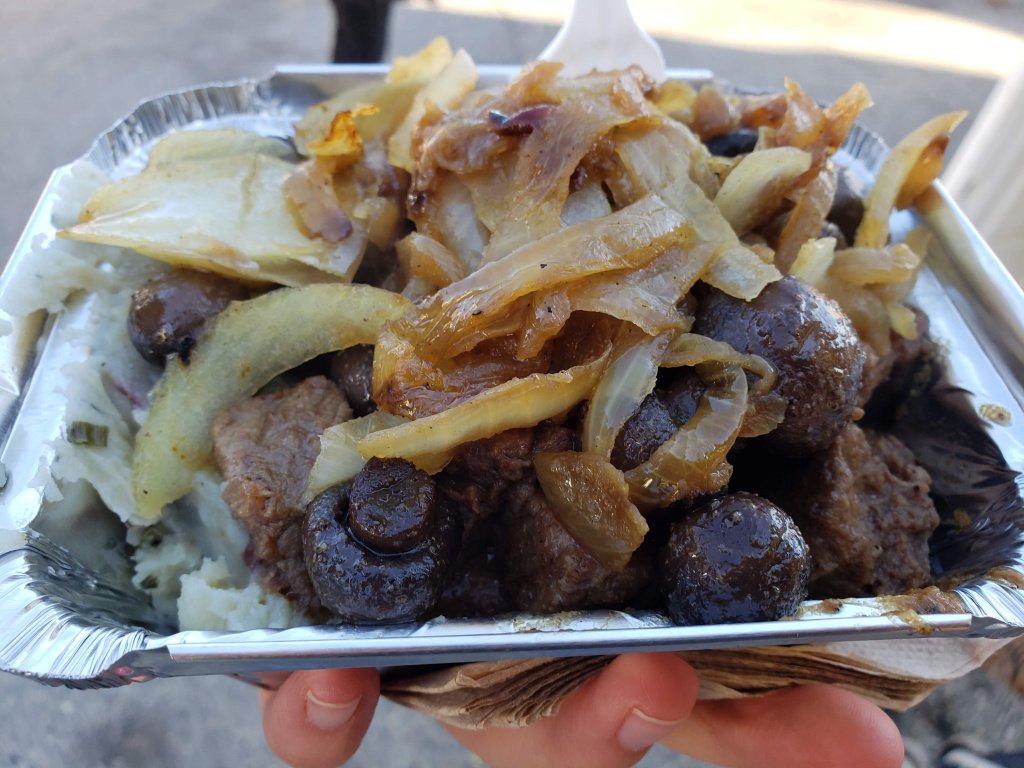 If it's a hearty meal you're craving, you can never go wrong with the the delicious combination that is the steak tip dinner.
It begins with big, wonderfully seasoned chunks of juicy steak.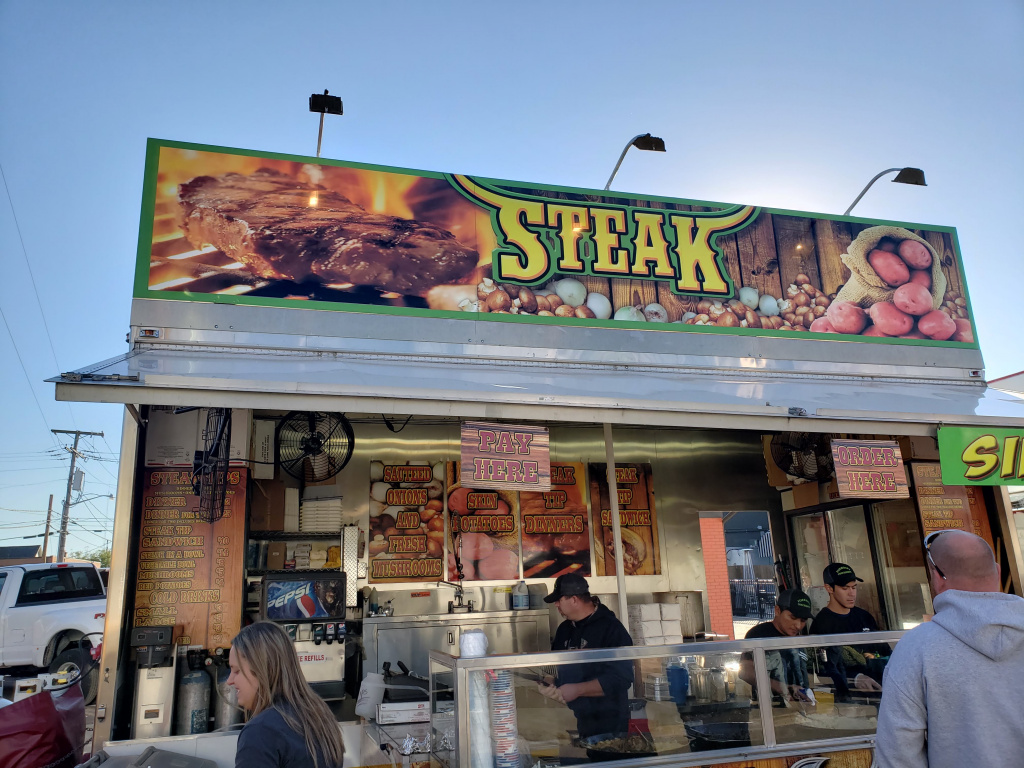 Add in pump, fresh mushrooms, and lightly caramelized onions. All on a bed of flavorful mashed potatoes that even my mashed – potato – hating husband fights me for. A highly tasty, highly filling choice!
Garbage Fries – Fry Booth (Franklin Street, left side facing east)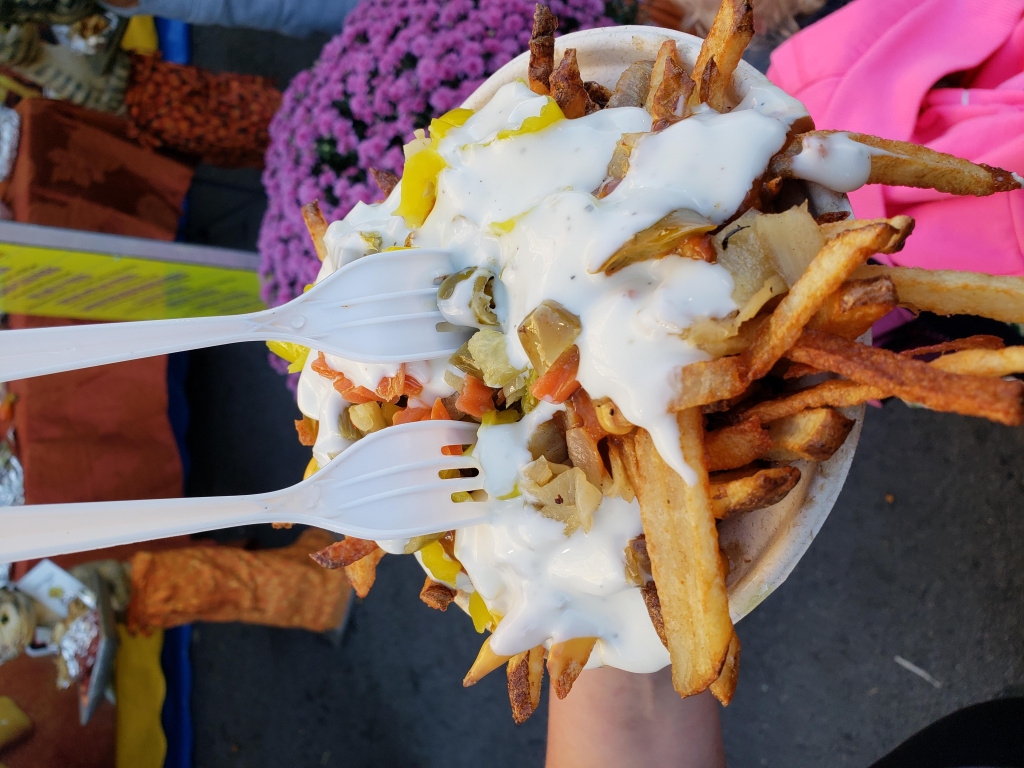 I had immense difficulty even choosing which way I was going to load my french fry bowl from this impressive french fry booth! There were so many amazing options that turned the idea of boring fair fries into an epic taste bud adventure.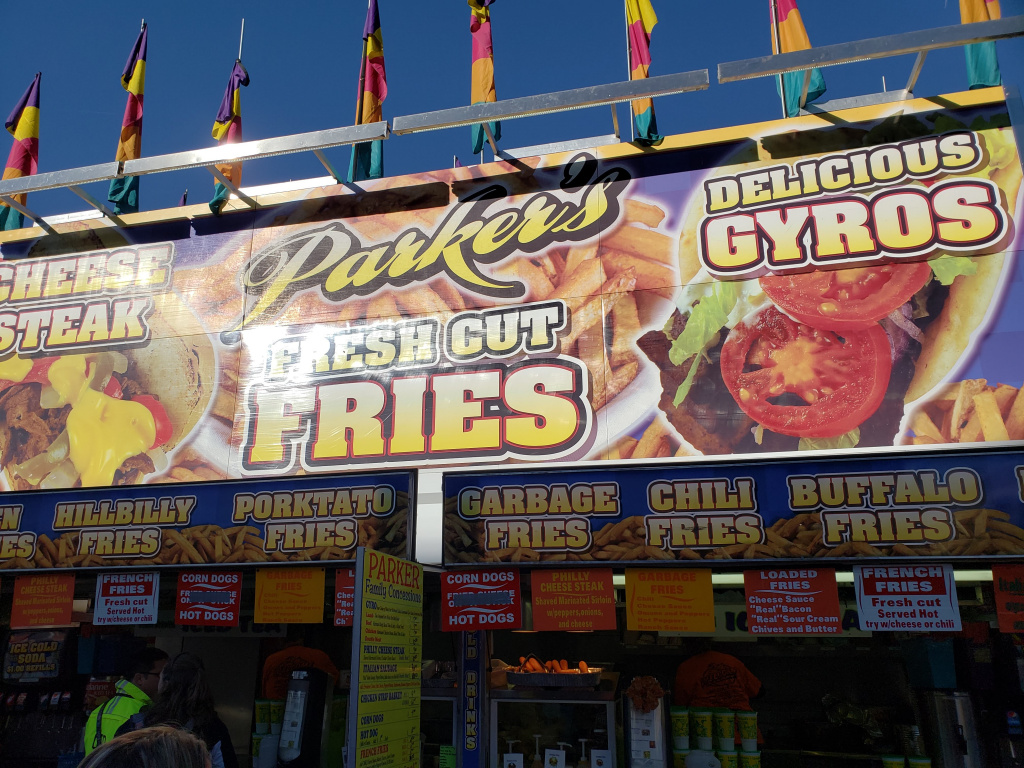 I finally settled on garbage fries. There was a generous smothering of chili and cheese, fresh cut peppers, and drizzled ranch dressing. They were phenomenal! By the end we were fighting over last bites. We can't wait to try them all.
Maple Bacon Funnel Cake – Funnel Cake Booth (Pickaway St, across from CVS)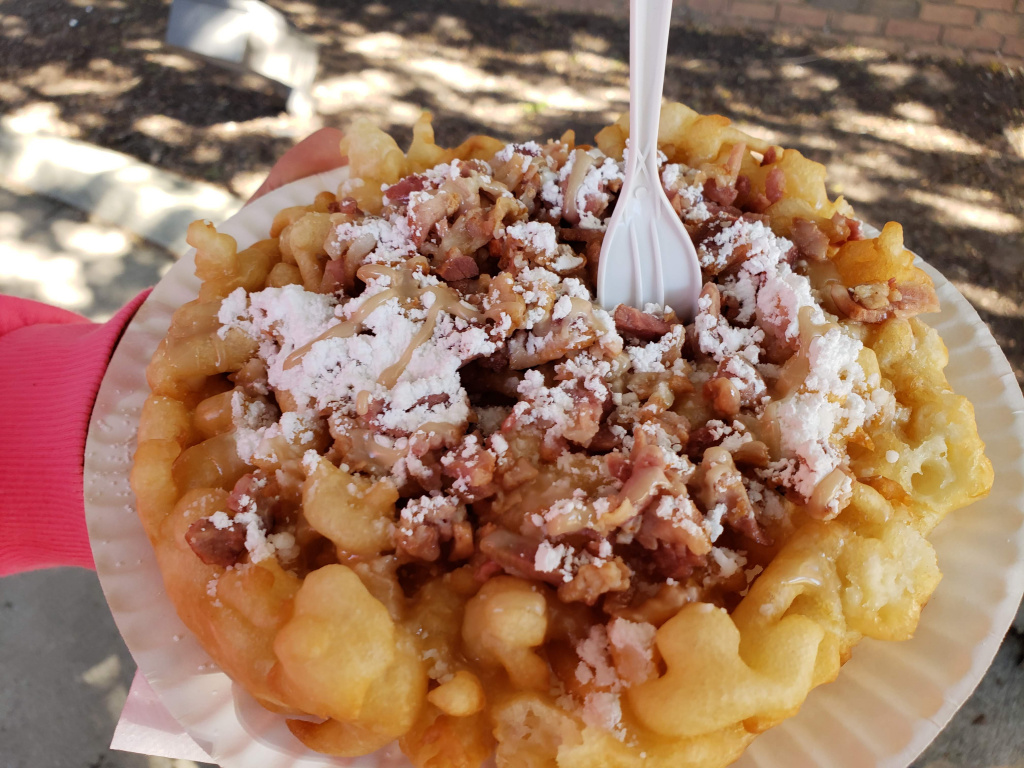 Rounding out our savory with sweet, we went for a fair classic – the funnel cake. But of course, we can't do just a funnel cake.
This booth offers a rich selection of deep fried desserts, including several flavors of funnel cakes I was itching to try. But we couldn't resist a bacon topped variety.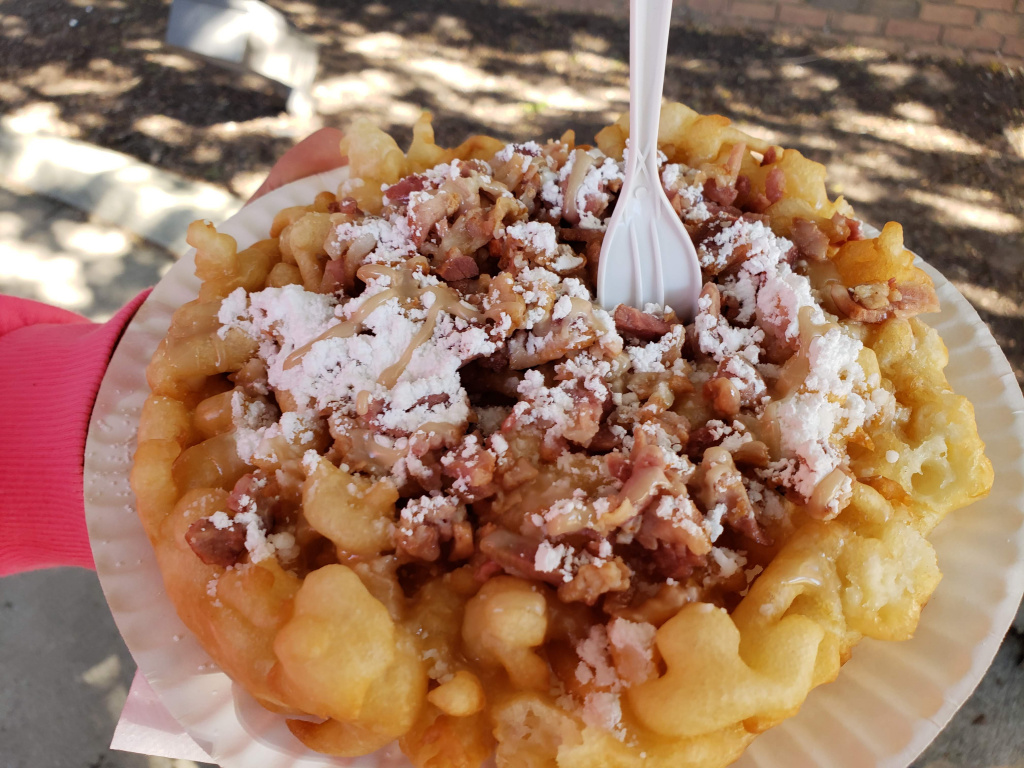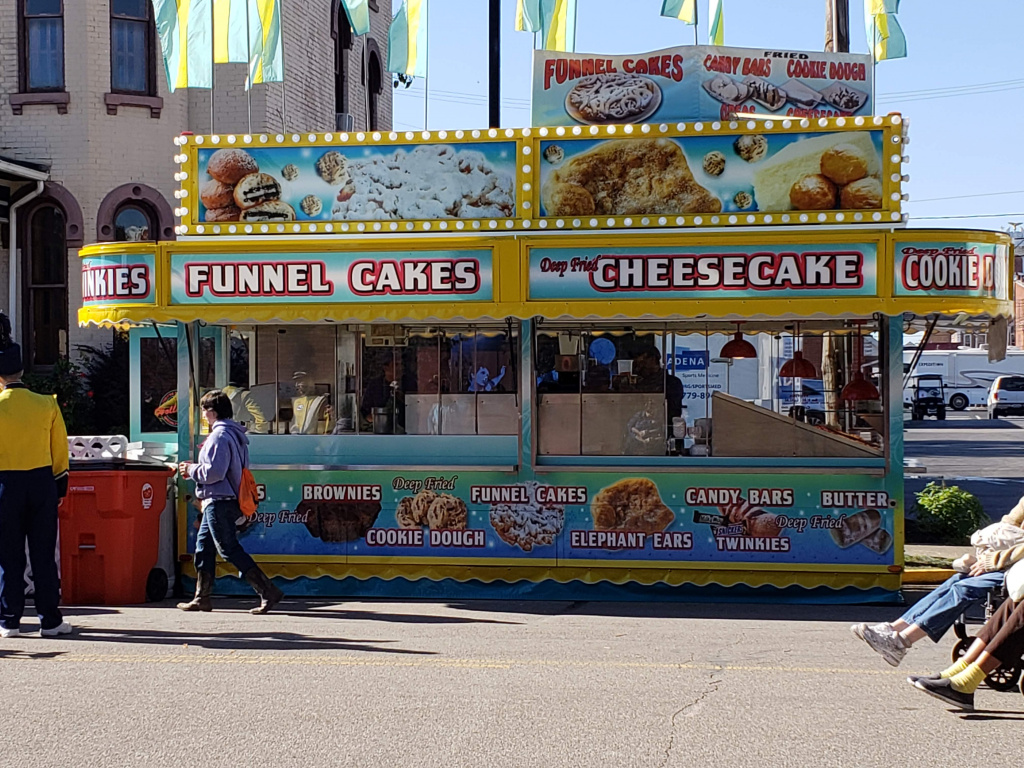 You can probably imagine that the combination of salty and sweet would be pretty dreamy, and you'd be right. It's very similar to having pancakes with syrup and bacon for breakfast, except the pancakes are exceptionally fluffy and coated with powdered sugar. We were wowed!