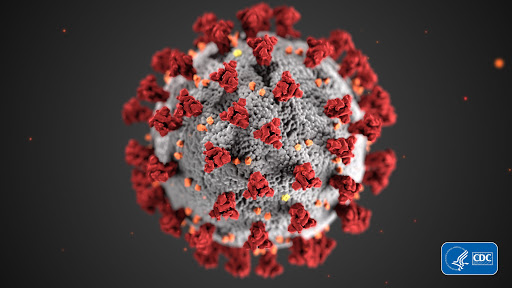 Pickaway – Over the past several weeks Pickaway County Health department has monitored the rise in Covid-19 cases in the county, now they say we are at a High level and precautions should be taken.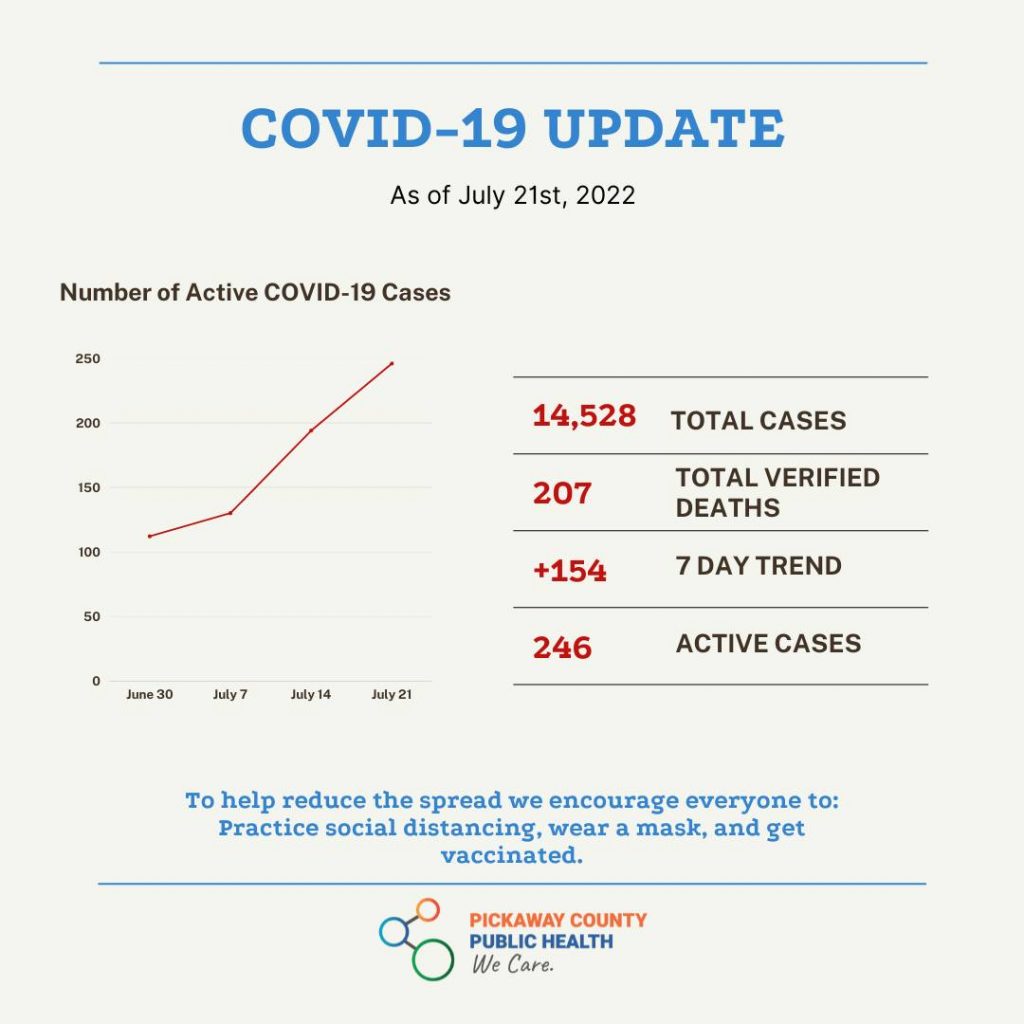 As of 8:00 AM, 7/21/2022, Pickaway county is reporting 246 cases of Covid-19 in the county, that's 154 more cases than a week ago in the area. Four deaths have been reported over the past week related to Covid.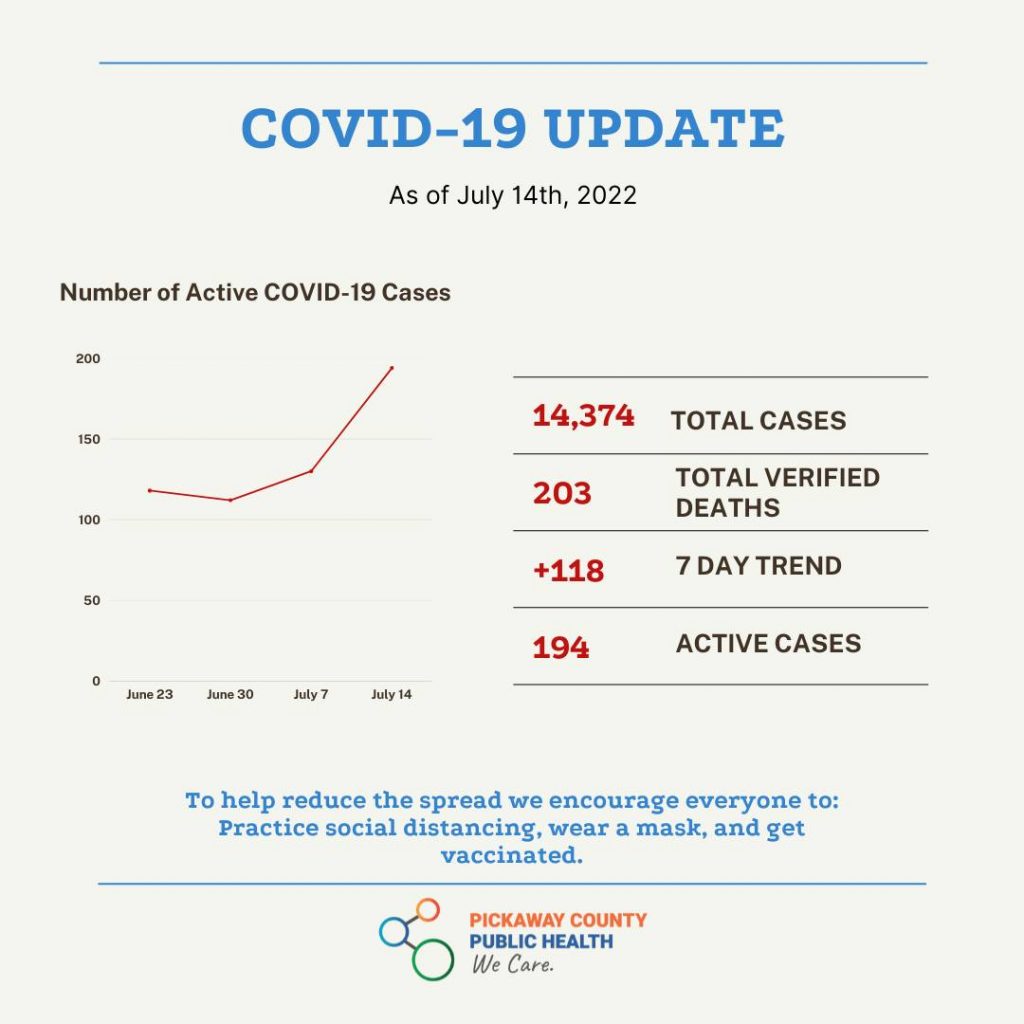 Today Pickaway County health reported that Pickaway County is at a HIGH level of COVID-19 Burden. At this time, we encourage everyone to take protective actions for themselves, including wearing a mask in public.