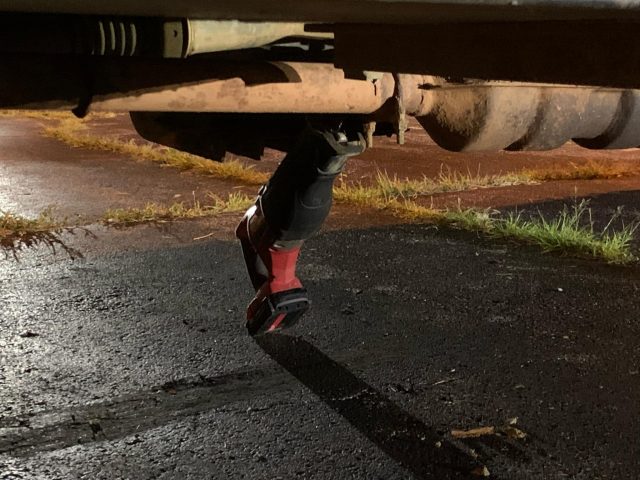 Columbus – A man was caught in the act in Columbus last night that saved an unsuspecting victim possibly thousands of dollars.
According to Franklin County Sheriffs' office At around 2 AM on July 13, the deputy spotted a suspicious person in a parking lot in the area of Wesport and Industrial Mile. The suspect tried to run but he was ultimately taken into custody and charged with criminal tools and attempted theft.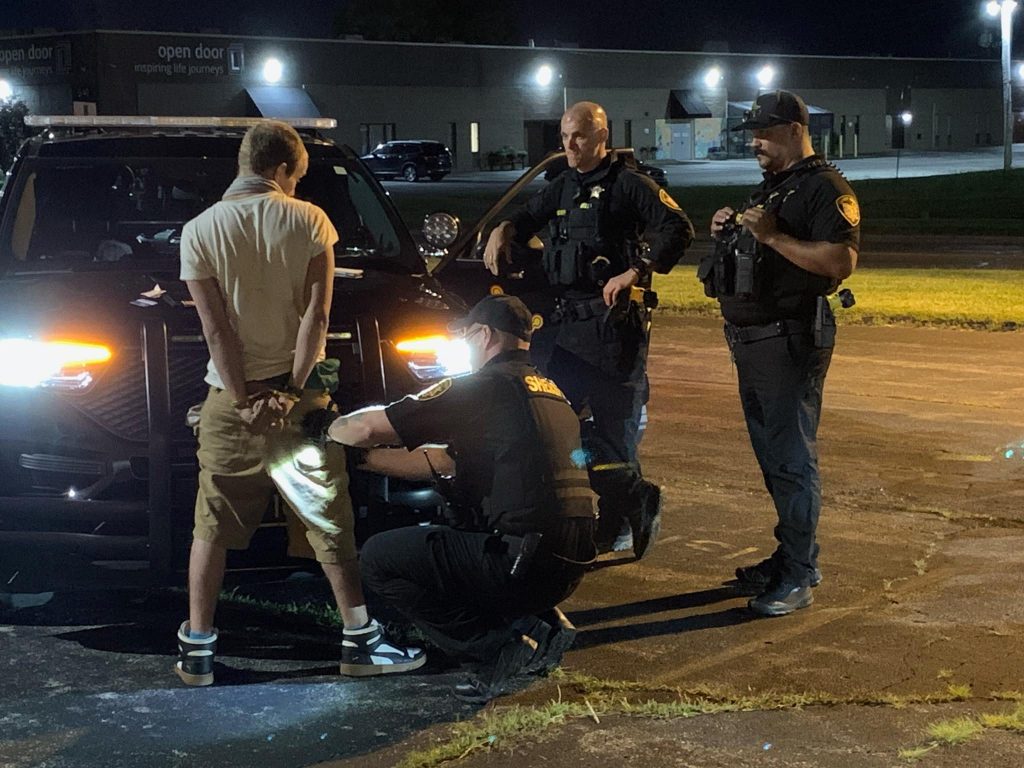 What the deputy saw was a man underneath a vehicle with an electric Sawzall tool cutting a catalytic converter off someone's vehicle. In the photo provided by the Sheriff's department, you can see an electric tool hanging out of the muffler system of a vehicle, truly caught in the act.
The Department said, "These are trying times for law enforcement to stay one step ahead of the criminals so we are giving a well-deserved shout out to a patrol deputy with an eagle eye. We throw around the phrase "proactive policing" but thanks to an FCSO deputy who trusted his instinct, one unsuspecting person won't be paying a deductible or haggling with an insurance company or waiting who-knows-how-long for their vehicle to be repaired. Great job to everyone involved!"