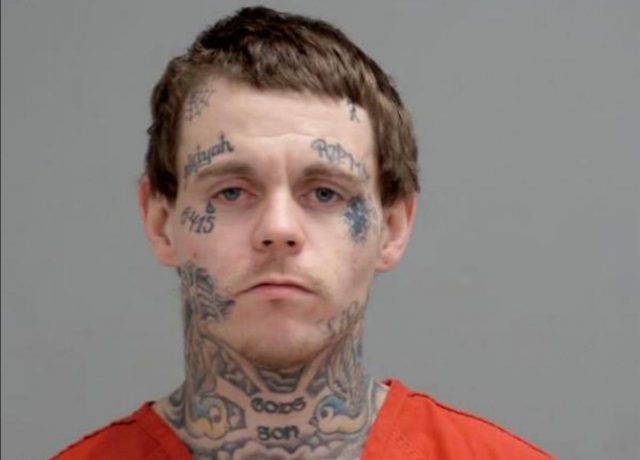 PICKAWAY – A man with a warrant was found after a call to Law Enforcement on a person in a ditch laying down on Monday.
According to Pickaway County sheriff's office, they responded along with Commerical point units to the area of St Rt 104 and St Rt 762 on a report of a male laying in the ditch along the west side of St Rt 104. Officer McCrabb located the male walking in the area of St Rt 104 and Bethpage Blvd. in the
Village of Commercial Point.
The male was identified as Corey Allen Lefever. Dispatch advised that Corey has an active warrant out of Adult Parole Authority (APA). The warrant was confirmed with APA. Cory was asked if he had any weapons or illegal drugs or needles on him at which he stated that he has a pocket knife along with a needle and Meth.

The needle was located on the right, inside the pocket of a blue inner jacket. A white bottle containing a package containing a white, crystal substance was located inside that is consistent with crystal meth. Corey admitted having used the needle and the white, crystal substance was meth.
Lefever was transported to Pickaway County jail where he was charged with parole violation, possession of drugs, and possession of drug abuse instruments.