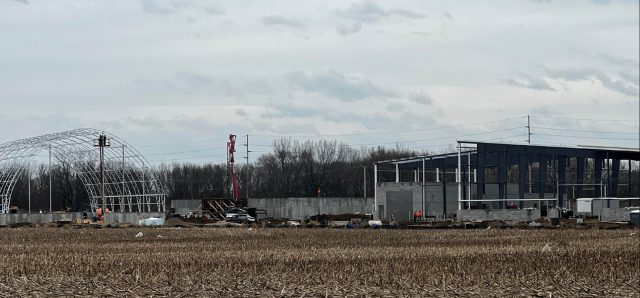 PICKAWAY – Ohio Department of Transportation broke ground on a new facility to better serve Pickaway County
The new building is being constructed at 1476 Progress Parkway (behind Walmart) construction is started at the beginning of the year construction is expected to last around 12-18 months. When complete they will move their operation to this location from the Highland Ave Circleville location they have operated out of for years.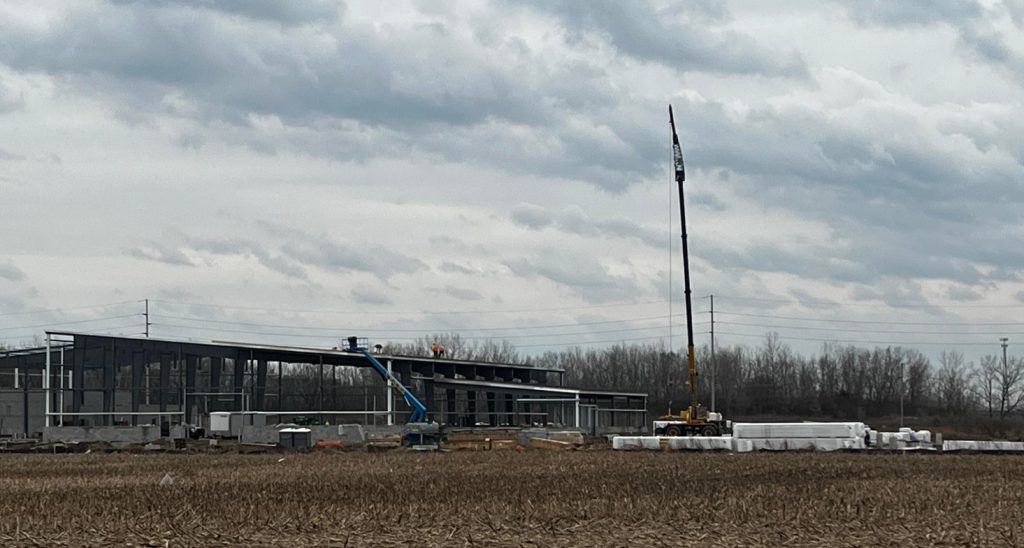 The building itself, including truck spaces, will be roughly 31,000 square ft – enough room to fit 16 dump trucks. It will feature a wash bay inside the building with 2 pressure washers and room for 2 trucks at a time. The salt barn is expected to hold 4,000 tons of salt. In addition to the salt barn, they will have a brine maker (all of the facilities make brine in-house, as it is just a liquid mixture of salt and water) 24,000 gallons of brine storage, and de-icing material storage tubs. The current plans also include a 10,000 square ft. storage building.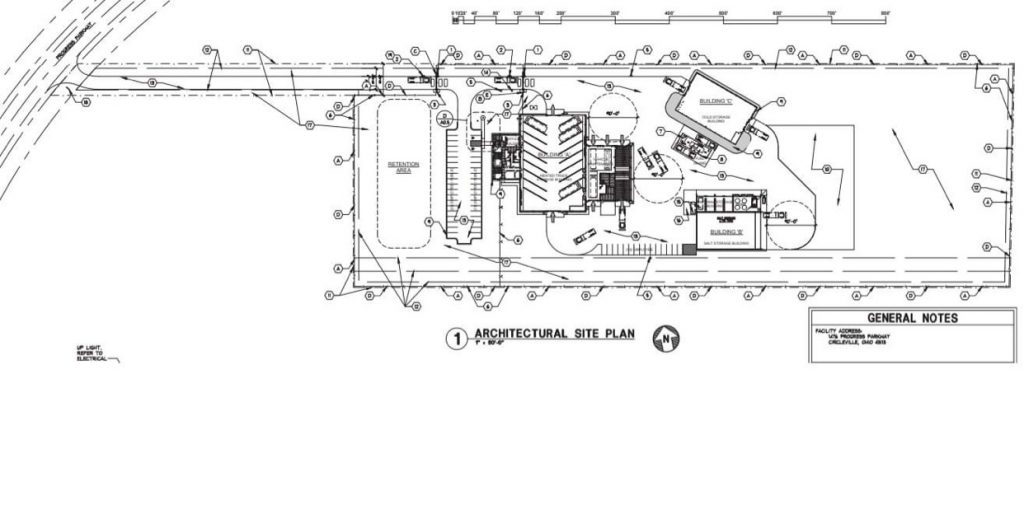 This location will give ODOT better central access to US-23, SR22, 56, and 104 and will less truck traffic in neighborhood areas. It is unknown at this time what the state will do with the Highland ave location.