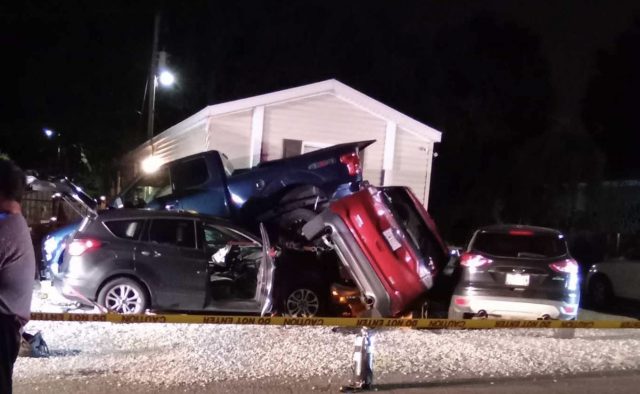 Pickaway county – A man was arrested and transferred to the hospital after a four car mobile home crash.

According to Pickaway County sheriff office on 08-06-23 they was dispatched to the area of 4800 Duvall Rd lot 294 on a reported vehicle into mobile home. Upon arrival, units spoke with witnesses who advised that Mr. Mullins drove his car into three cars parked at this location. The impact of the crash was powerful enough to push other vehicles into the mobile home.

When Pickaway Sheriff made contact with Mr. Mullins who seemed intoxicated and advised that something got in his way as he was making his way home. He stated he swerved and crashed. During this time, deputies were able to get an odor of an alcoholic beverage emitting from his person. Deputies then requested for him to submit to standard field sobriety test. During these tests he attempted to do the Horizontal Gaze Nystagmus, Walk and turn and one leg stand however, Mr. Mullins was unable to preform these test as he was unable to stand on his own or follow directions.


Todd Mullins was placed under arrest and waited for medics to arrived on scene. Medics from the Harrison Township Fire Department arrived on scene and treated Mr. Mullins for his injuries. Mr. Mullins was then transported to Mount Carmel Grove City to be further evaluated and treated.
Mullins is being charged with operating under the influence and the crash, no one else was hurt in the crash. Sheriff department reported that Mullins did have insurance