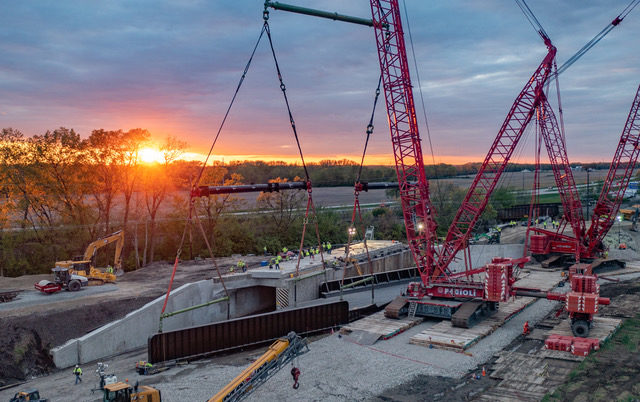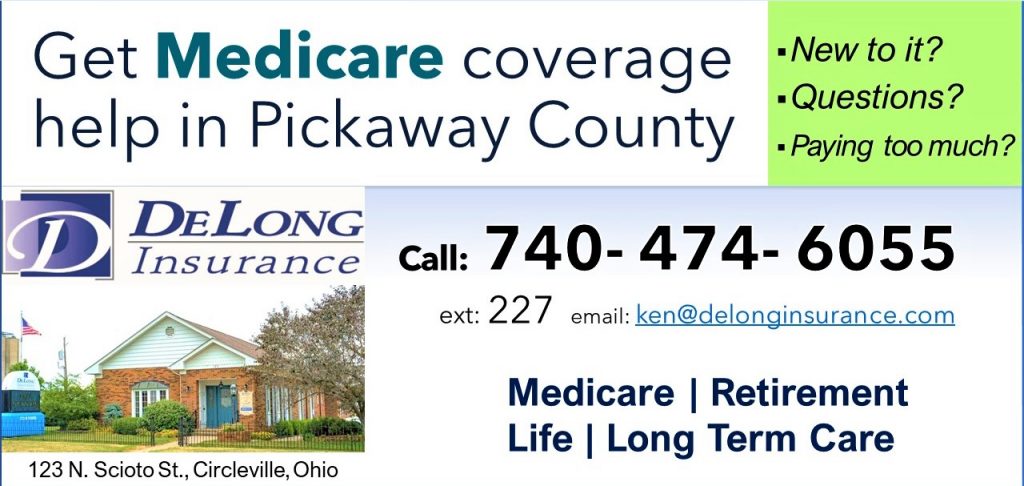 Pickaway County – Last Month Norfolk Southern Completed its North Court Overpass Bridge replacement, and won't again until 2123.
The overpass addressed many issues for the railroad including design changes to ensure a smoother and more efficient transport. According to the railroad around 20 trains a day use the bridge for transport of carrying coal, agriculture, and intermodal.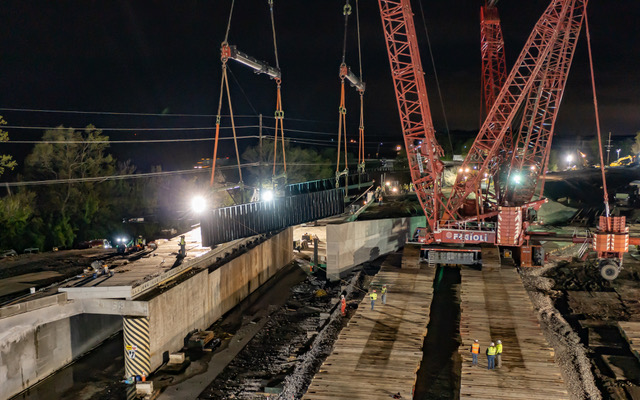 Not only was the bridge close to its useful life, it had recurring issues with track configuration defects that caused slow orders to trains. The existing three-span open deck structure has been replaced with a single-span double-track ballast deck bridge, creating a more resilient structure. The new steel bridge is expected to last for 100 or more years and will require significantly less maintenance than the previous structure. The new structure and track alignment eliminates these defects and allows trains to
operate at their 60-mph timetable speed.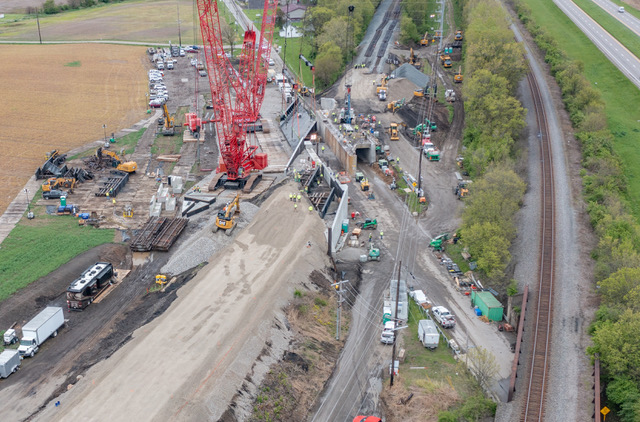 Along with the rehabilitation of the bridge, the project also involved rehabilitating the existing tunnel.
"The bridge replacement in Circleville is just the latest example of our commitment to innovation, safety, and infrastructure development," said Ed Boyle, Norfolk Southern Vice President of Engineering. "With meticulous planning, advanced engineering techniques, and the dedication of our skilled team, we are proud to have replaced an aging structure with a
state-of-the-art bridge that will serve transportation needs for generations to come."
The North Court Street – US-23 intersection closed in November 2021, and reopened for several months from October 2022 – February of 2023, then reclosed until May 2, 2023. During the construction, hundreds of people were involved in its completion. In April the area saw over four dozen semis roll into the area carrying three cranes that would put the superstructure in place within 24 hours, a parade we will most likely never see again as plants to renovate are pushed into the 22nd century.