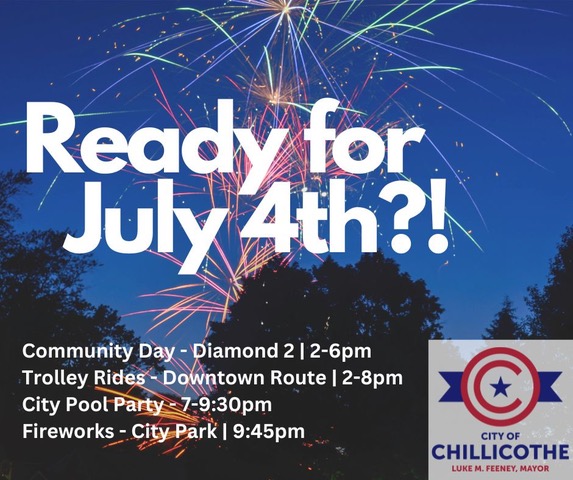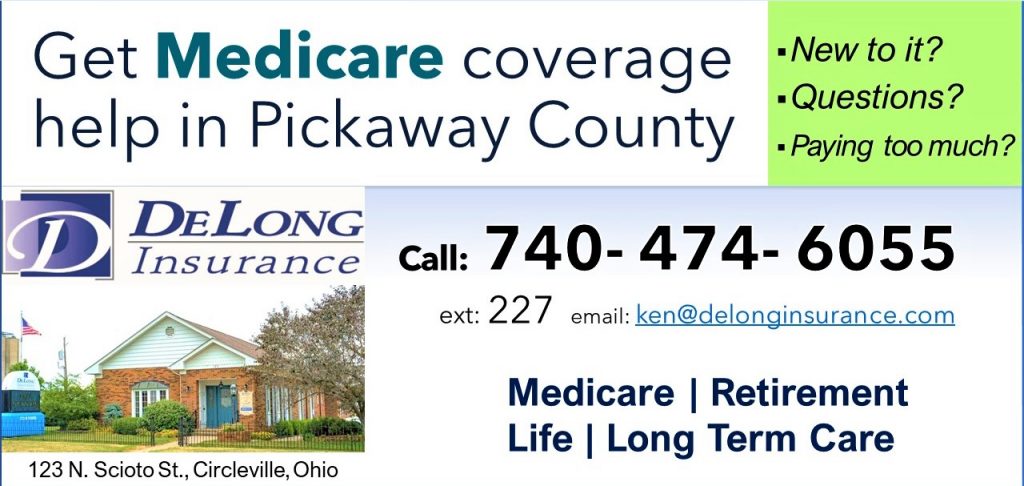 Chillicothe – Council heard Mayor Luke Feeney give a preview of the city's party for Independence Day, and our Kevin Coleman spoke with him afterward.
Feeney said the July 4th party in Yoctangee Park has been expanded in the last couple years.
It now includes a "Community Day" event sponsored by Chillicothe Police, with booths and games for children and families from 2 to 6pm. That's at Baseball Diamond No. 2, behind the school and close to the city pool and YMCA.
Feeney pointed out that the Chillicothe trolley bus usually does not run on Tuesdays, but it will on this one – from 2 to 8pm, on its normal downtown route. It remains free to ride.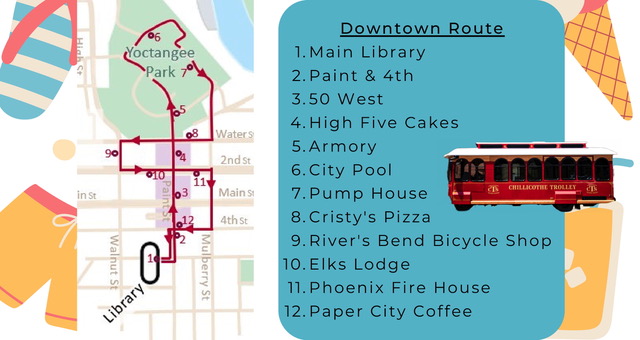 He says the popular pool party has very few tickets left, so you need to check in with the city for availability.  (In the past, they have been $10 for adults, and free for children.)  You can contact Tricia Hall in the city at 740 / 773-9708.  
LISTEN TO AUDIO BELOW for Interview with Feeney

As for the main event? Chillicothe Mayor Luke Feeney said the fireworks should start at 9:45 pm – at dusk, not just sundown.
He said last year's show may have seemed to rival Columbus' Red White & Boom…and this year's will be even bigger.
"This year, I think it is safe to say we will spend more than we have ever spent on fireworks," Feeney said the city is partnering with Noon Rotary and other donors.
He said you don't want to miss it…and you may not be able to miss the aerial show!
You can find information on July 4th as well as other city services on their website, Facebook page, and now Instagram page. Feeney says the city will push out more information on Independence Day 2023 this week.
city website: https://chillicothe.com
Facebook: https://www.facebook.com/chillicotheoh.gov
Instagram: https://www.instagram.com/chillicothegov/—

Kevin Coleman has been reporting for iHeart Media in Ross, Fayette, and Highland counties – including WBEX and WKKJ radio – and is now helping to cover Ross County and Chillicothe for the Scioto Post.