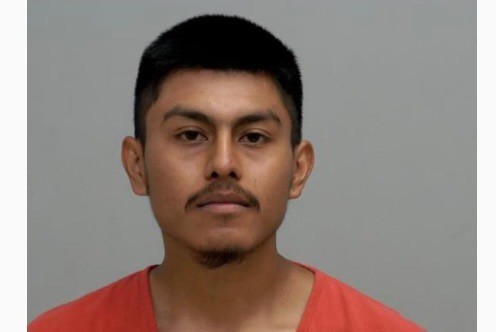 PICKAWAY COUNTY – A driver was arrested after running from law enforcement and was first called in for driving recklessly while attempting to change his clothes while driving 65 MPH on US-23
According to the Pickaway County Sheriff's office, on Tuesday, June 13th several 911 calls came in on a red Ford F-150 swerving in several lanes and driving recklessly in the area of US-23 and Hagery road heading southbound. One caller reported that the driver looked like he was changing his clothes while he was driving.
Pickaway Sgt. Harger was able to get to US-23 and 22 in an attempt to get behind the vehicle. When he saw the vehicle reported it was traveling in both lanes of travel as it passed him. In the report, Harger says that when he got behind the suspect he was weaving from lane to lane, and the driver looked to be sitting in the middle of the bench seat of the vehicle, operating it and looking around. When the officer ran the plate it came back to a Honda, not a Truck.
When the Deputy turned on his lights in an attempt to start a traffic stop the suspect accelerated and continued to head southbound on US-23 when he came to the intersection by Sheetz by the lights he ran through the red lights at both Sheetz intersection and the Walmart Intersection. He then continued to Dupont Road where he turned off and attempted to elude officers. He continued down Dupont Road past the factory and into a field where he used a farm road to drive to a wood line where he eventually gave up.
The Sgt with weapon drawn gave the man commands to exit the vehicle and in the report, he said that the driver seemed to be possibly under the influence making several uncontrollable movements, and asked if they were, "the real police."
During the interview, the suspect was identified as Jhonny Garcia of Columbus said he was scared and admitted to using methamphetamines. Garcia was arrested and charged with Failure to comply with the order or signal of a Police officer, and for the wrong tag on the vehicle. He was transported to Pickaway County jail.