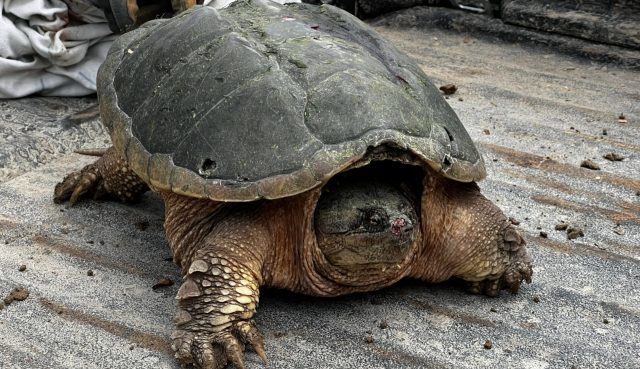 PICKAWAY – A older turtle was saved after being hit by a vehicle on Hagerty Road.
Around 2:45 pm a local person who lives on Hagerty road came across a large turtle in the roadway and immediately jumped into action. When she approached the turtle she noticed that the turtle had recent damage from a possible vehicle while trying to cross the roadway. The animal was moved off the roadway into a nearby farm field where she went to Stages Pond to seek help.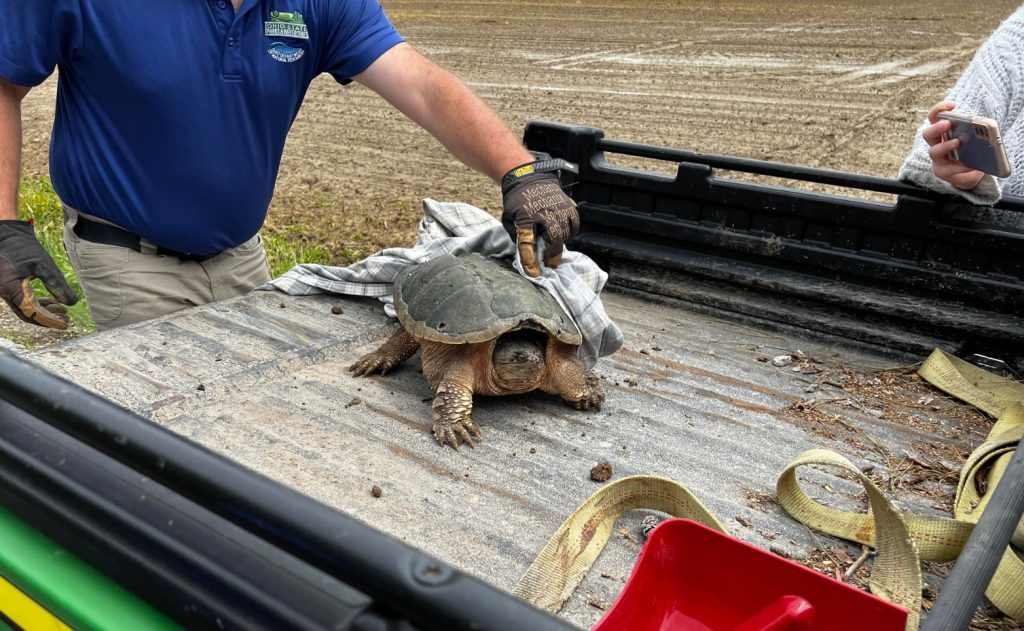 Park Manager Mark Hoffhines was in the office at the park location and jumped on his side by side to help.
According to Hoffhines the injuries were minor to the turtle and she should live on just fine. The park manager took the turtle and brought the turtle back into Stages pond where she was released into the waters.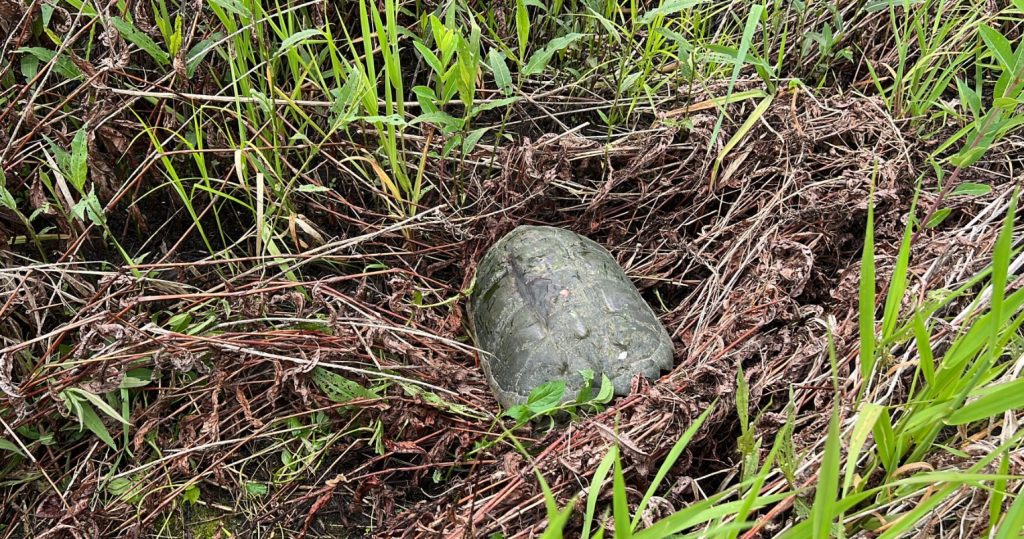 Snapping turtles breed from April to November with peak season in June and July, that will be the time you will most likely encounter a turtle on the roadway. Most of the time you should allow them to cross the roadway themselves or move them in the direction they are heading even if it is away from water as turtles cross land to get to new environments when there is overcrowding in their current habitat.
In this situation, Hoffhines said that the turtle would be put back in her habitat to heal. Stages Pond is full of fish and frogs and without much human interaction because it is a nature preserve this will give her the best chance to heal and live a long life.