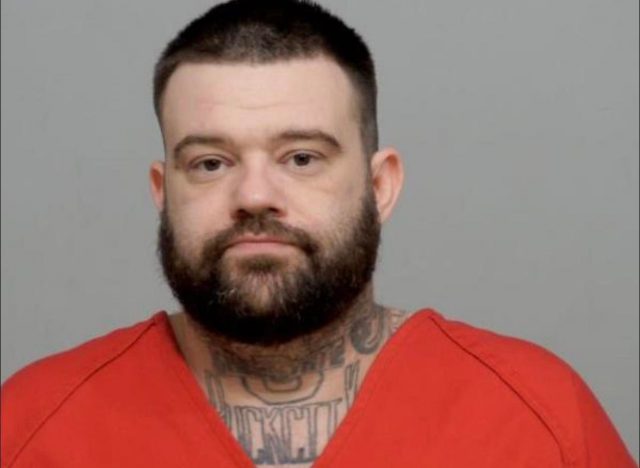 Pickaway County – Pickaway County Sheriff detectives were able to solve a breaking and entering case of a local well-known company after months of work.
According to the Pickaway County sheriff's office, on 08/23/2021 at 1550 hours, they were dispatched to Roese Brother's Paving Inc. When they arrived they met with one of the owners who told the Investigators that over the weekend they had some items stolen from one of their trucks.
Video evidence from the company shows an orange Chevy Cobalt with a black hood and driver-side door along with a red driver-side front corner panel entering the grounds on 08/22/2021 around 1945 hours. The vehicle is seen driving around the lot and then parked near where the items
were taken. Two white men, one with a beard exit the vehicle and start to look through the vehicle. A heavier-set male goes back to his car and returns with bolt cutters. Cuts of the lock and steals several items.
On 8/31/22 Detectives received a tip from South Bloomfield Police department that the orange Cobalt that may have been involved in the theft was at the Budget Inn at 6345 S. High Street. Detectives made contact with the owner of the inn and he was familiar with the man and gave him his information and told detectives that he was kicked out of the inn for nonpayment.
Investigators looked into Troy Dotson's information on OHLEG and were able to identify him as one of the males that were captured by Roese Brother's security cameras. Using Troy's BMV photo, it is apparent that he is one of the males who was captured by security cameras on Roese Brother's property with the purpose to commit Theft. Sheriff Detectives then attempted to contact the man at the address in the database but the residents at that location told them it was a bad address. With information, the detectives had they were able to request a warrant for arrest on Dotson.
On 5-17-22, Troy Dotson was arrested and transported to Pickaway County jail. In court this week Dotson was found guilty of Breaking & Entering, Theft he was sentenced to 8 months plus 866 days in prison