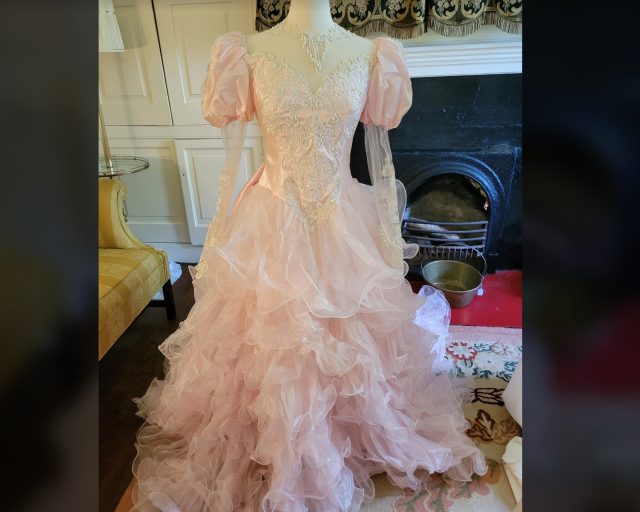 Pickaway County – Step back in time to see over 30 wedding gowns that were worn by brides with Pickaway County connections. The gowns will range in date from the 1800s through the 2000s backdropped by one of the most historic homes in the area, Mount Oval.
In the grand rooms of the home, the dresses will be displayed for two weeks only, Friday, June 16th-1-4 pm Saturday, June 17th-10-4 pm Friday, June 23rd, 1-4 pm Saturday, June 24th, 10-4 pm Sunday, June 25th, 1-4 pm Admission is $5.00 and payable at the door. No reservations are required.
This historical location will take you back in time to how Pickaway started in its early yearsOverlooking US-23 stands a home that's overlooked this pasture for almost 200 years. Mount Oval, situated on an Oval Knoll, was built by William Renick a prominent cattle farmer at the time.
The house and land are rich with local history, including ties with the Native Americans living in the Pickaway Plains in the 18th century, and a suggested link to President Thomas Jefferson 3rd President of the US.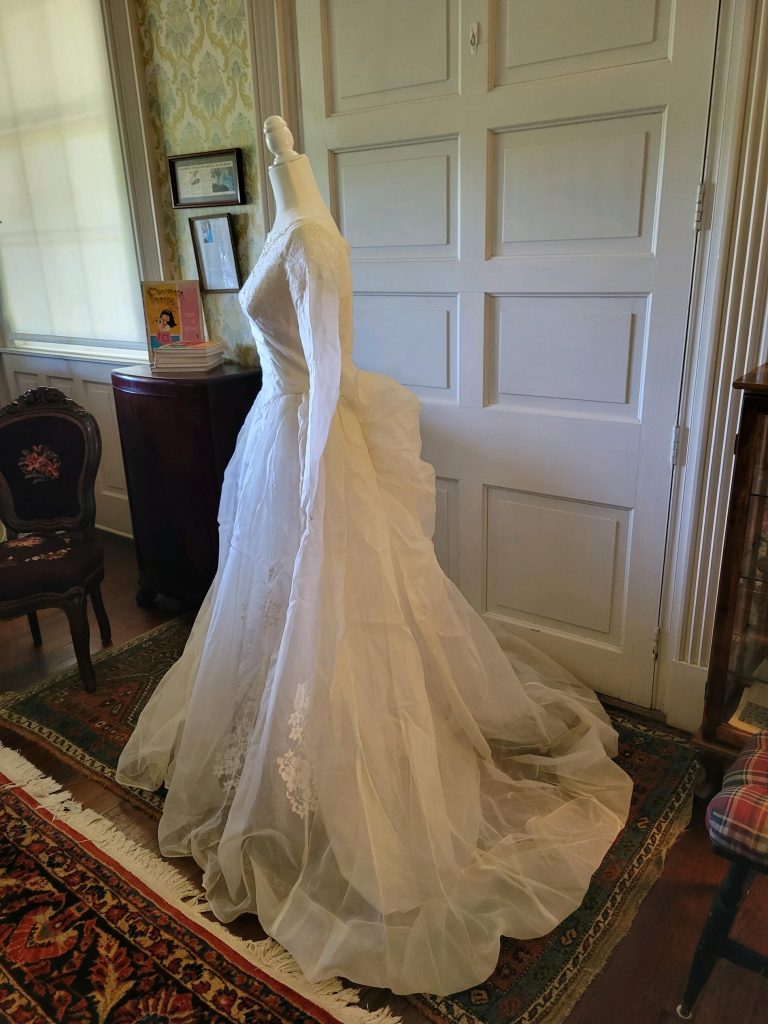 When the land purchase was made in 1806 the deed for the property was signed by Thomas Jefferson and James Madison both would-be presidents of the United States. The home and the ranch were built in the 1830s and today is deemed a historic site.
Former owner and lifetime resident of Circleville, Ohio, Mary Ruth Tolbert generously bequeathed her beloved home to the Pickaway County Historical Society in 2012, since then the group has upkept the home and opened the door to tours throughout the years. Inside you can find many artifacts and historical items that surround Pickaway county history.
For more information, please call the Pickaway County Historical Society at 740-474-1495