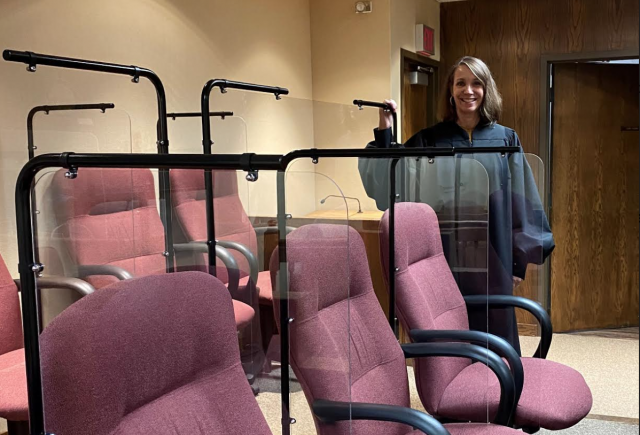 After safety concerns related to the coronavirus resulted in the cancellation of jury trials in the local judicial system, the Pickaway County Common Pleas Court and Circleville Municipal Court resume operations this month with the assistance of local businessman, Dan Patrick.



Patrick, of Circleville, is the principal in Dan Patrick Enterprises, Inc., a fabricator of Monster Truck chassis and components with a worldwide customer base. Patrick is also the owner of the Monster Truck, Samson. When the global pandemic shut down the monster truck circuit, Patrick began to manufacture other items.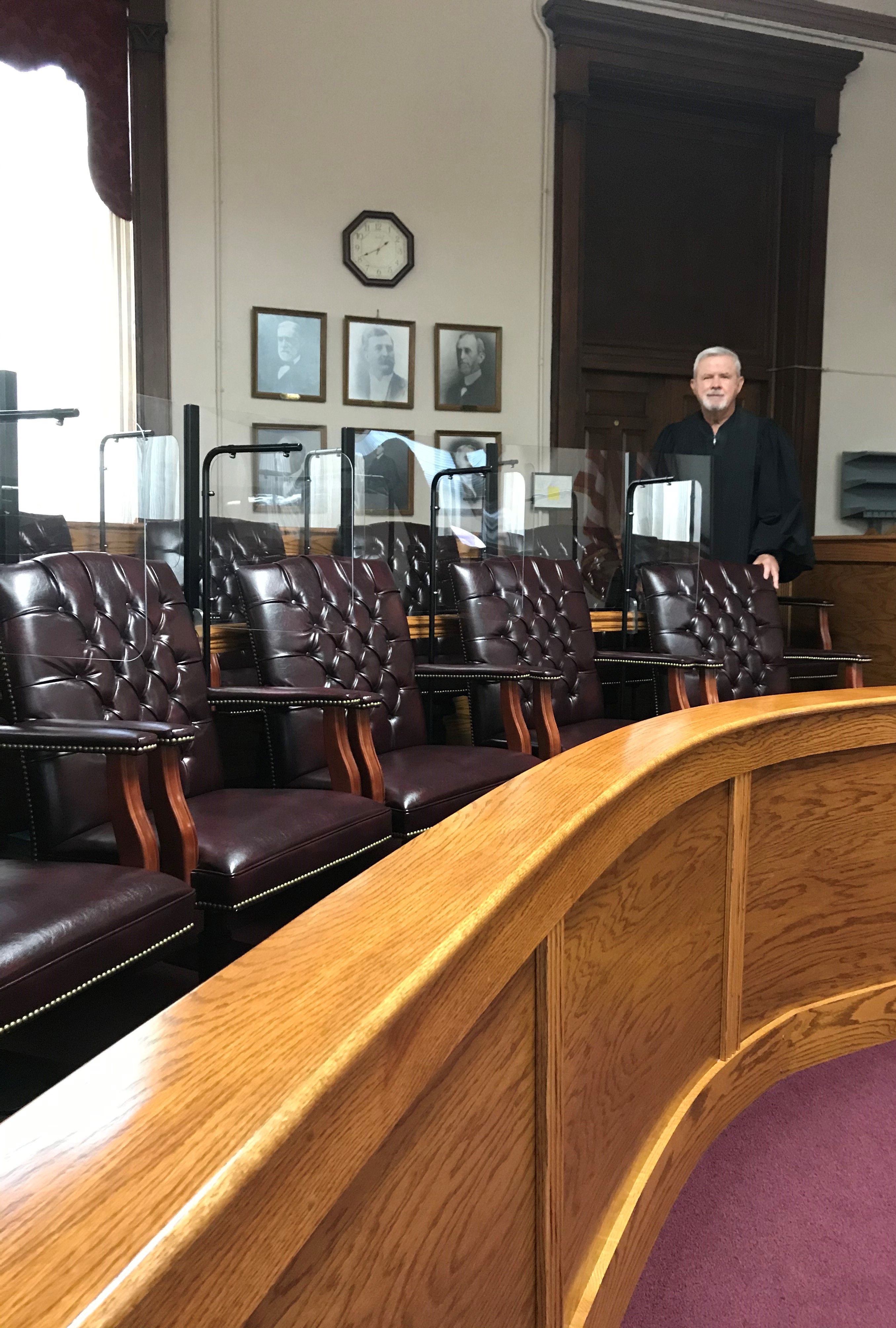 In early June, Judge P. Randall Knece contacted his former high school classmate to request that he evaluate the Common Pleas courtroom with the goal of making modifications to keep potential jurors, attorneys and staff safe during jury trials. The result was a customized plan consisting of hand-built powder-coated steel stands with attached Lexan polycarbonate sheets. After seeing the finished product, Circleville Municipal Court Judge Elisa Peters commissioned Patrick to outfit her courtroom
as well.
In each location, the barriers are installed in strategic locations to help contain the possible transmission of the virus by separating jurors, attorneys, the judge, bailiff and testifying witnesses.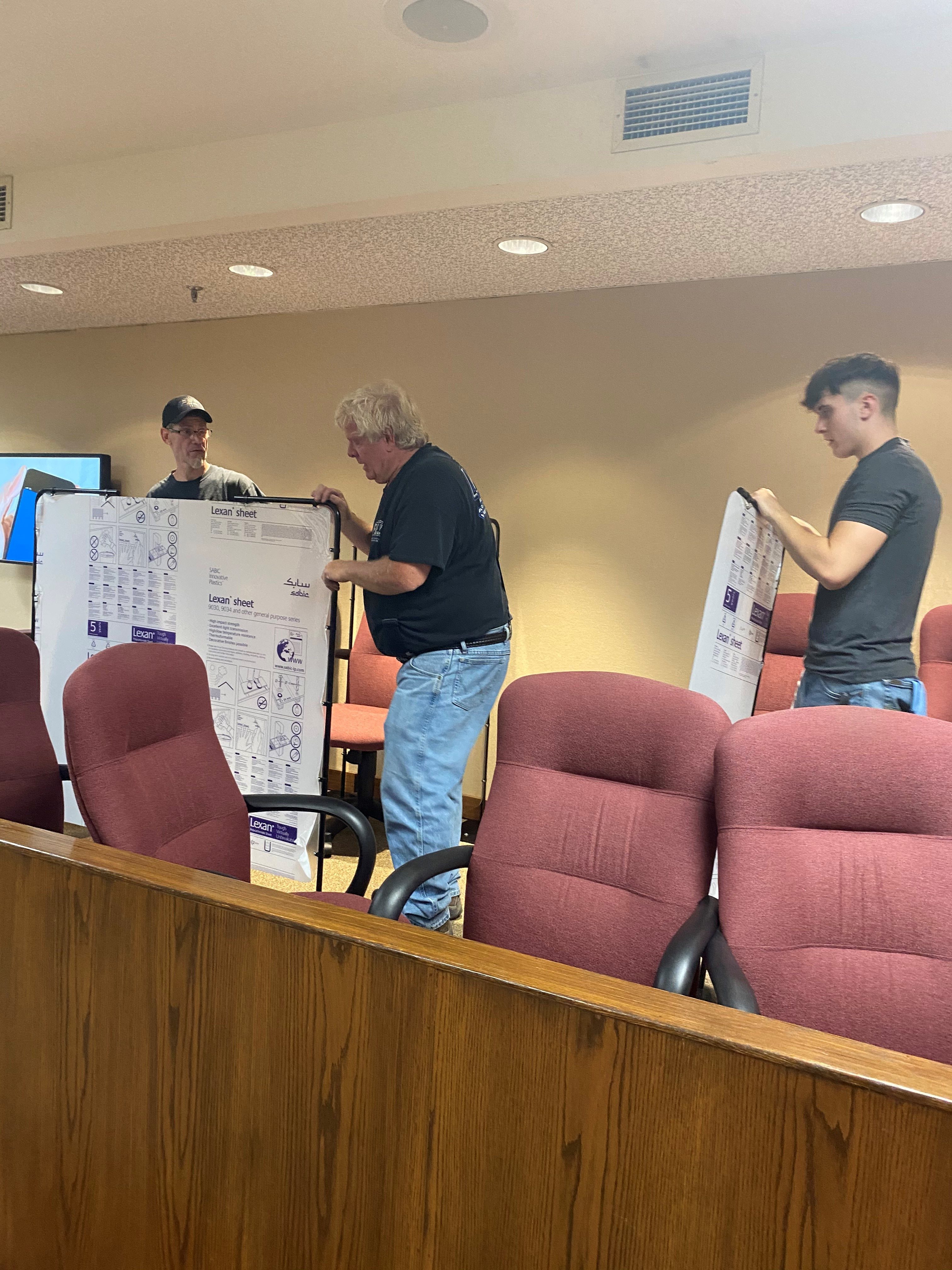 Judge Knece will be the first to test the new system in a jury trial scheduled for June 29, 2020. "The Court takes public health and safety seriously," he explained. These courtroom modifications serve as an aggressive move to safeguard the health of jurors and other court users while simultaneously administering justice in criminal and civil cases."



Judge Peters is pleased with the finished product. "With Dan's (Patrick) expertise and vision we are able to get the Municipal Court fully operational and functioning. Our Court processes approximately thirteen thousand cases each year. The ultimate goal is to ensure that everyone feels safe and protected as we continue the court's important work."