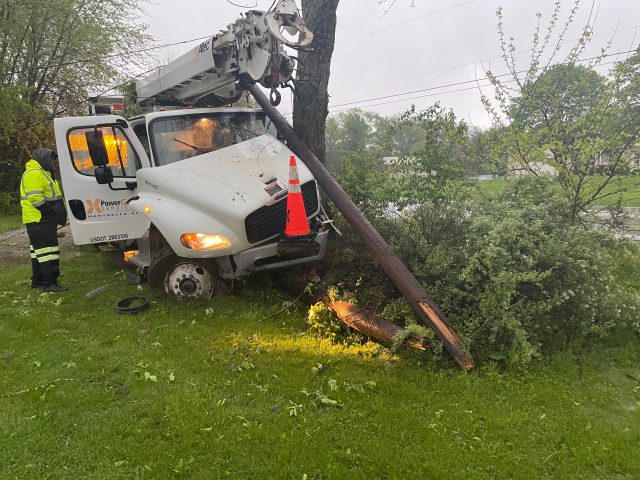 PICKAWAY – Two people were injured and transported after a single vehicle crash on Friday morning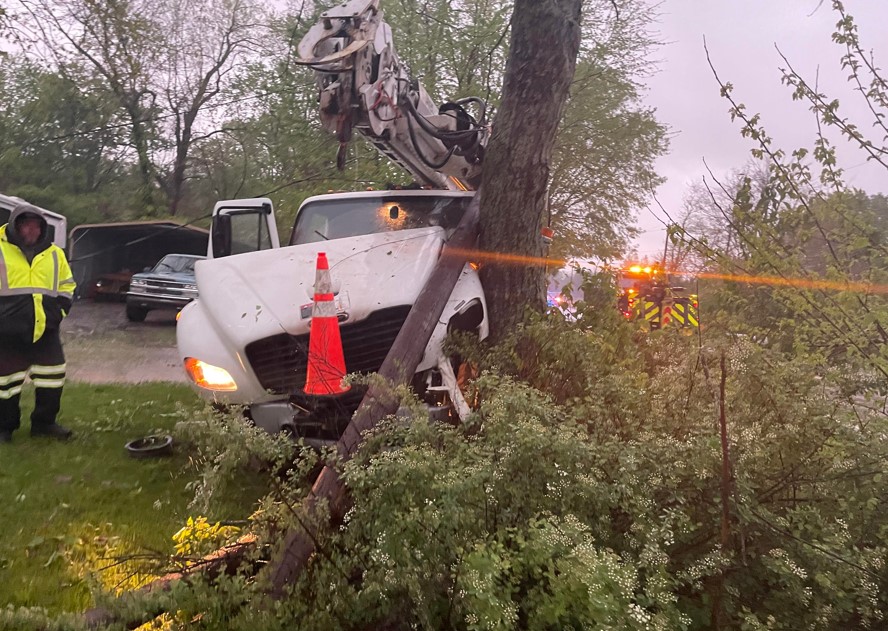 Around 5:50 am a 911 call came into the Pickaway County system of a 2020 freight liner utility truck commercial bucket truck that had lost control and crashed into a power pole in the area of Welsh road. One person was trapped inside the vehicle. A second vehicle a 2022 Dodge Ram was involved after the crash when it was stuck by a utility line from the pole that fell, but sustained only minor damage.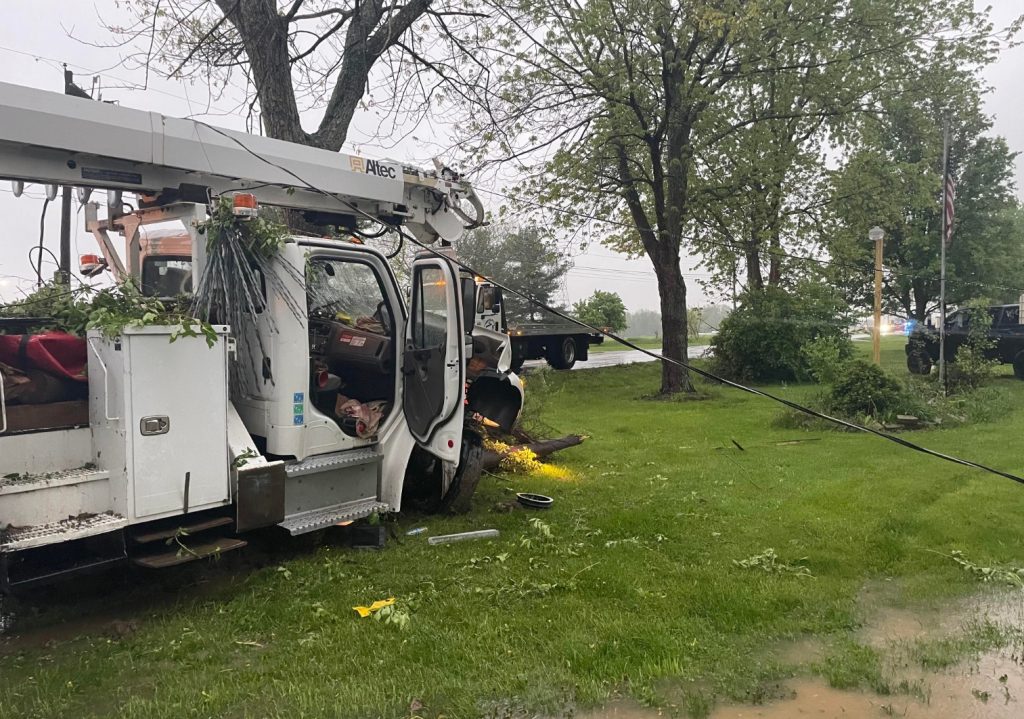 When emergency services arrived they found the truck had left the roadway and ran into a power pole causing an area blackout. The driver suffered injuries and was transported to Columbus Hospital.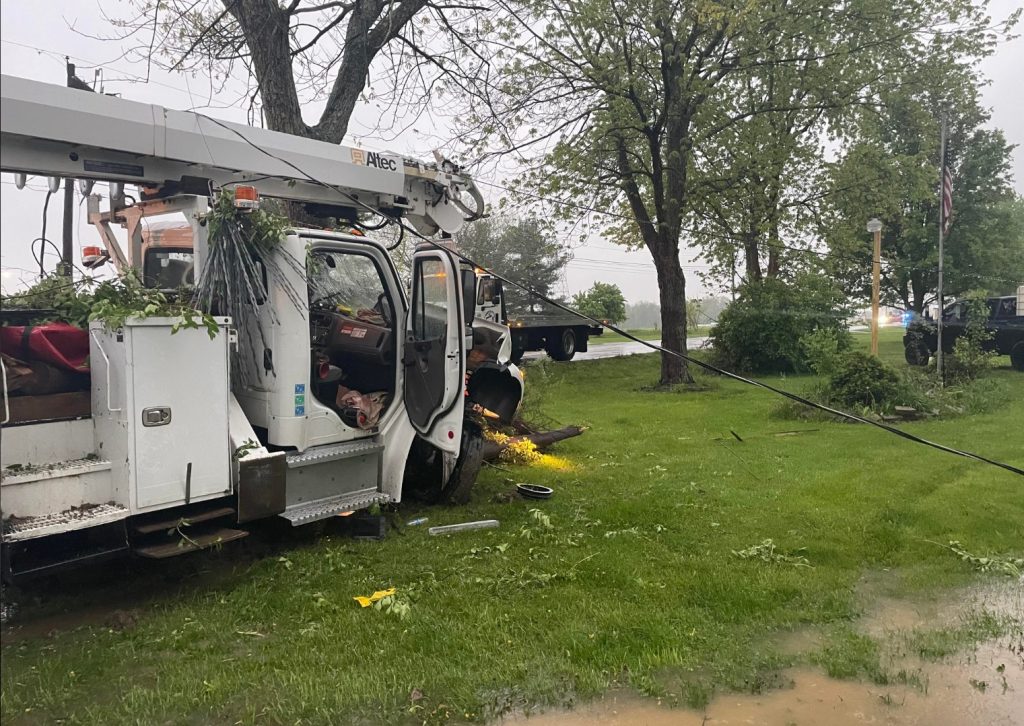 Power Grid services is an over thirty-year company that specializes in pole replacement and transmission lines.