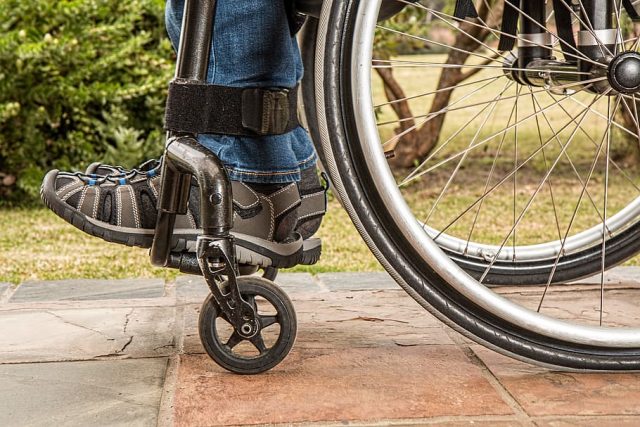 May 29, 2020 (Ohio) – Pickaway County Board of DD is proud to join the Ohio Aging & Disability Transportation Coalition, a group of organizations that aim to educate and inform local and state-level lawmakers on the importance of including transportation in budgets to increase resources and access for Ohioans who are aging and/or with disabilities.



OADTC is launching its "Let's Go, Ohio!" campaign to bring awareness to the needs, barriers and opportunities for transportation access in the state.
Through this campaign, OADTC will aim to educate and inform community members and lawmakers of the importance of transportation for Ohioans who are aging and with disabilities.
Specifically, OADTC will bring attention the Ohio Mobility Management Program, led by the Ohio Department of Transportation. The program improves mobility access mobility for Ohioans by increasing understanding and awareness of transportation needs, coordinating transportation options and building sustainable and healthy communities by integrating transportation into planning.



The state currently has 28 Mobility Managers who serve 57 counties and is continuing to expand.
With a grant from the Ohio Developmental Disabilities Council, OADTC hopes the "Let's Go, Ohio!" awareness campaign will bring attention to the available transportation resources for individuals through the Mobility Management Program.
According to a 2017 Ohio DD Council survey, Transportation Challenges for Ohioans with Disabilities, 94% respondents with disabilities were able to attend medical appointments but found other types of activities harder to access. For example, 23% of respondents stated that they could rarely or never get to work; 29% said that they could rarely or never get to a worship service; and 22% stated that could rarely or never get out for just fun and socializing.
"Transportation is the number one issue concerning individuals with and without disabilities," said Kathy Foley, Executive Director, Services for Independent Living. "Access to transportation allows people to go to work, medical appointments, school and live in the community. By increasing awareness, we want people to get to where they need to go and also build awareness for expanding transportation services in the state."