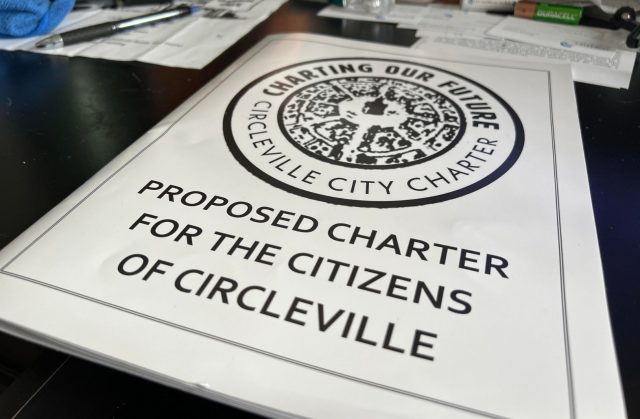 PICKAWAY – Pickaway County board of elections is predicting around 20% of the City of Circleville's voters to vote in this election.
As of Friday Pickaway Elections has issued 630 Ballots for during early voting for just the City of Circleville and 876 for Pickaway county, those numbers are expected to rise as the election gets closer. According to the election office they had 94 voters on Friday alone.
"We are prepared to handle hundreds of voters per day with little to no wait times. People who vote early tend to come back after they see how fast and easy it is," said Matthew Nicklas Pickaway Board of Elections.
What is driving Circleville to the polls is the question of adopting a Charter, a new form of government to the City, which has been a hot button for not only citizens online but also the City mayor and City Council.
Last year the Circleville Charter commission barely passed by a 680 to 666 vote, only 391 votes in that election were cast early. It is expected to have more votes in this special Aug 2nd election.
In-person early voting is still going on all weekend and is available at the board of elections located at 141 West Main Street in Circleville. Elections will be open Saturday 8-4, Sunday 1-5, Monday 8-2, and the General election will be held at the Fairgrounds on August 2nd at the Fairgrounds Heritage Hall located at 415 Lancaster Pike